You are here:
Home
Outdoor Living
Outdoor Heating
Chimeneas
Previous Page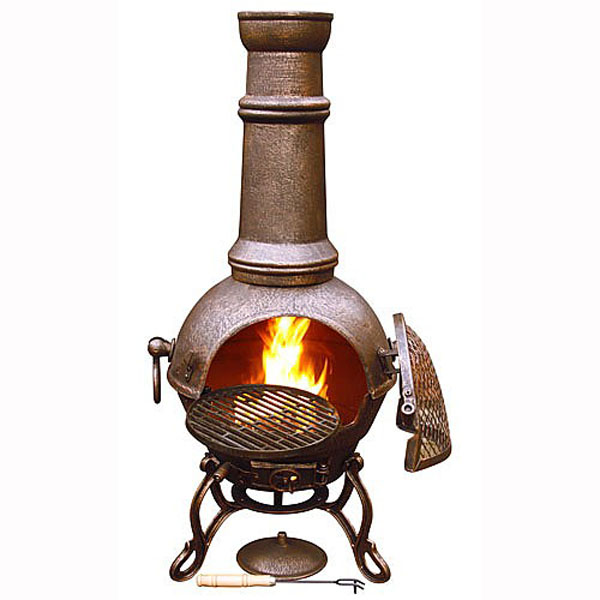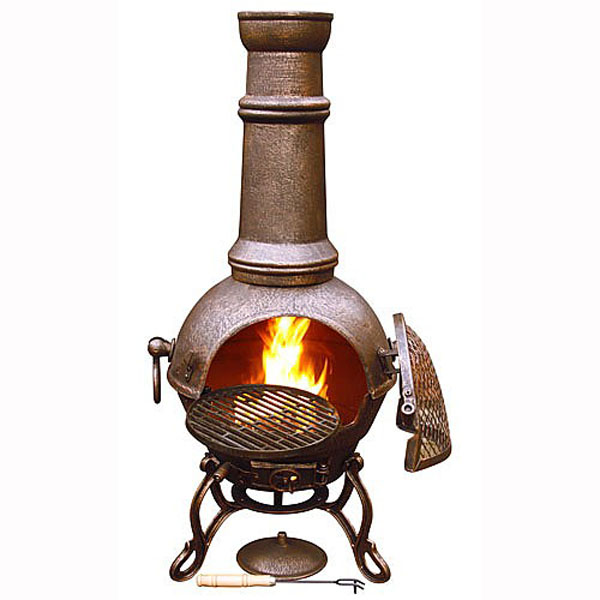 Why we love it:

The Toledo Large Cast Iron Chimenea in Bronze will really be a bonus for your garden or patio area

Not only will it provide heat throughout the evening to help keep your guests enjoying themselves even as dusk falls, it can also be used as a barbecue as it comes with a swivel out cast iron BBQ grill and tool

Get the party going with some sausages and then later on in the evening everyone will love gathering round and toasting their own marshmallows too

It's made from the highest quality 100% cast iron, and the thickness of the casting makes it a great space heater. It radiates a substantial amount of heat, providing you with instant warmth and ambience

It is so much more eco friendly than a gas patio heater and will happily burn either wood or charcoal

The attractive bronze colour helps to add an extra decorative touch to your patio, but this chimenea is also available in black and a grape design

What you need to know:

1 x Toledo Large Cast Iron Chimenea

Colour - Bronze

Size: Height 109cm

With swivel out cast iron BBQ Grill - removable and easy to clean

Rain lid

Tool

Simple to assemble (comes complete with instructions)

From Gardeco
Powered by
LouderVoice Reviews
and
LouderYou
Tell a Friend
Print this Page
Bookmark this Page
Toledo Large Cast Iron Chimenea - Bronze
Enjoy your garden late into the evening with the warmth from this Toledo Large Cast Iron Chimenea in Bronze - BBQ Grill included
Want to buy this item from one of our stores? We recommend that you phone your local centre to check availability before making a special journey.
You may also like the following...