Previous Page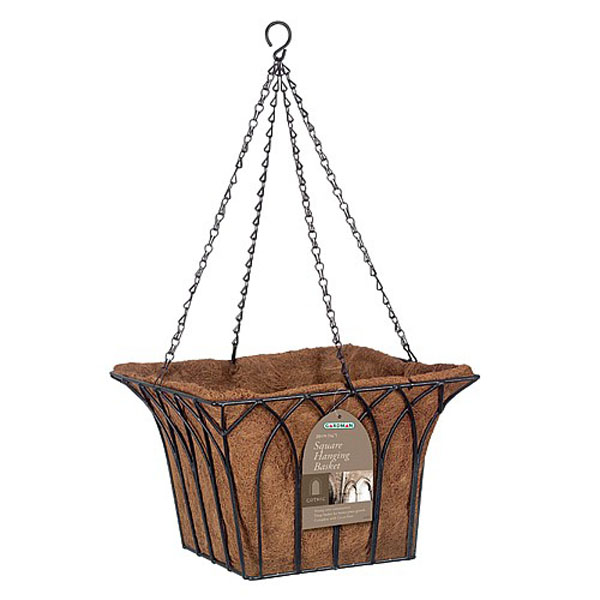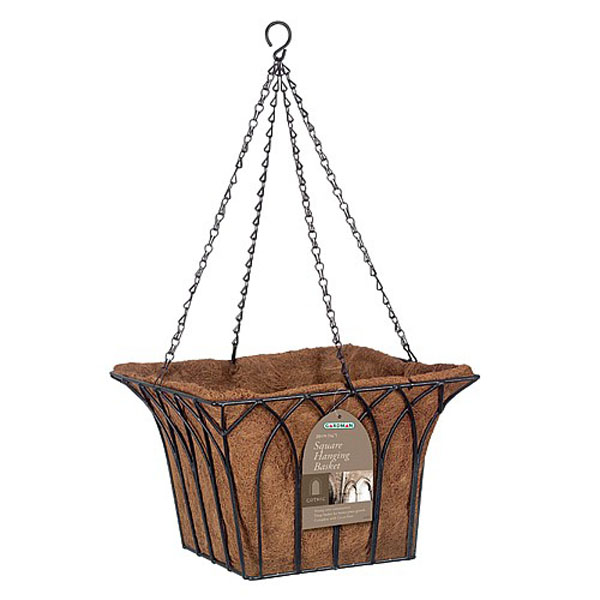 Why we love it:

Introduce some colour to your garden or porch and create a striking display with this attractive hanging basket from Gardman

You will enjoy the simple rustic charm of this basket as it blends perfectly with your outdoor space

Coated with a tough outer coating for durability it is built to last and comes complete with a liner and chain

Its unique flat bottom and deep basket means that you will have better planting growth

What you need to know:

1 x Gothic Square Hanging Basket

Diameter: 35cm (14")

Colour: Black

Includes liner
Powered by
LouderVoice Reviews
and
LouderYou
Tell a Friend
Print this Page
Bookmark this Page
Gothic Square Hanging Basket - 35cm
The Gothic Square Hanging Basket from Gardman is perfect for creating a summer long show of flowers
Want to buy this item from one of our stores? We recommend that you phone your local centre to check availability before making a special journey.
You may also like the following...