You are here:
Home
Birdcare & Wildlife
Wild Bird Food
Sunflower Hearts
Previous Page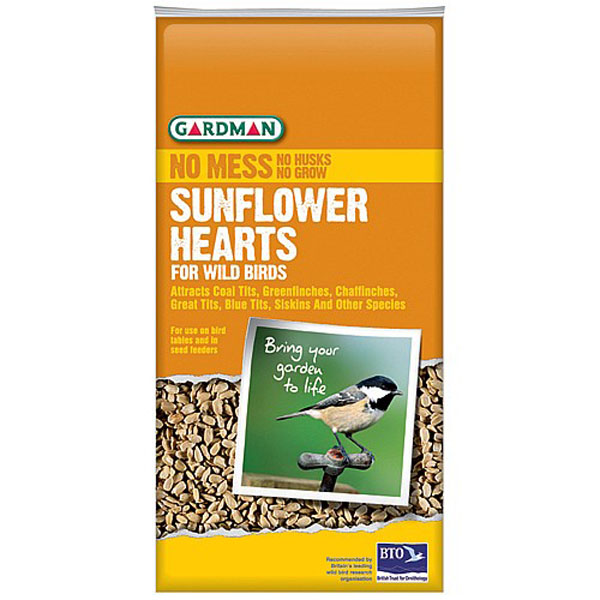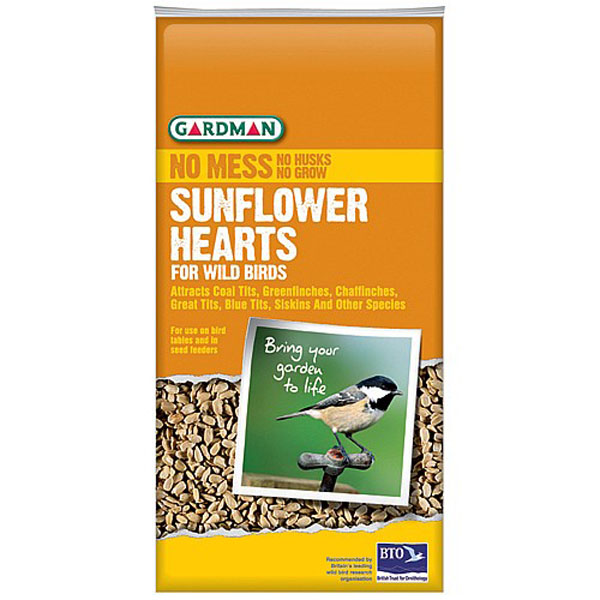 Why we love it:

Sunflower Hearts have an energy rating of 9 (out of 10) because of the oil rich nature of the seeds

They will appeal to a wide variety of birds including both "hard" and "soft" billed seed eating species

It can be used in ground feeders, bird tables and seed feeders

Sunflower Hearts are great for attracting Blue Tits, Coal Tits, Great Tits, Long-Tailed Tits, Bullfinches, Chaffinches, Goldfinches, Greenfinches, Great Spotted Woodpeckers, House Sparrows, Robins and Siskins

What you need to know:

1 x Sunflower Hearts

Size: 4kg

Approved by the Birdcare Standards Association (BSA) and the British Trust for Ornithology (BTO)
Powered by
LouderVoice Reviews
and
LouderYou
Tell a Friend
Print this Page
Bookmark this Page
Sunflower Hearts - 4kg
Premium Sunflower Hearts from Gardman is energy packed for wild birds
Want to buy this item from one of our stores? We recommend that you phone your local centre to check availability before making a special journey.
You may also like the following...