You are here:
Home
Garden Tools & Garden Supplies
Plant Food & Fertilizers
Liquid & Soluble Plant Food
Previous Page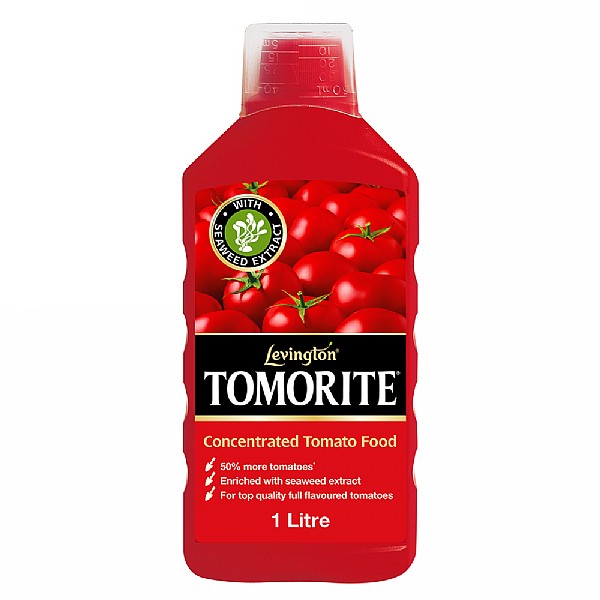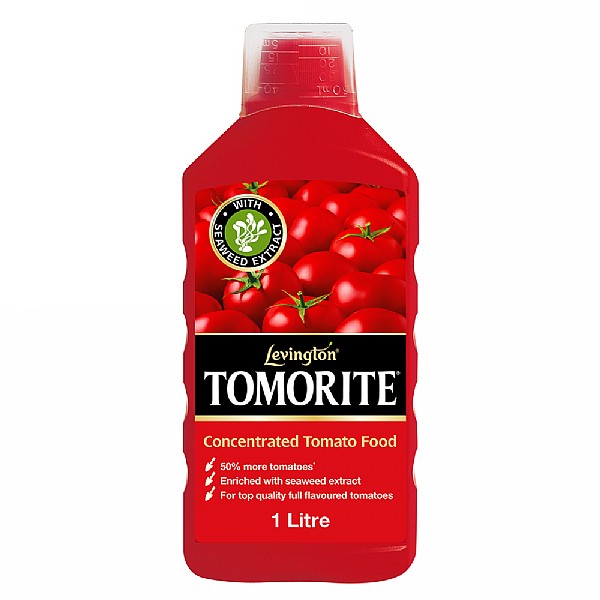 Why we love it:
The country's favourite liquid plant food for tomatoes, Levington Tomorite helps you grow great tasting tomatoes
It is also ideal for other special food crops such as sweet peppers and aubergines, and flowering pot plants
Easy to use - simply dilute as instructed and apply to the base of your tomato plant avoiding the foliage

What you need to know:
1 x Levington Tomorite Liquid Tomato Fertiliser
Quantity: 1 Litre. Makes 225 Litres once diluted
Tomorite is a liquid feed (including magnesium) for tomato plants which encourages high yields of top quality full-flavoured tomatoes
NPK Ratio 4:2:6.6
For safety and optimum results please follow instructions provided

Available for immediate dispatch and delivery within 1-2 working days
Powered by
LouderVoice Reviews
and
LouderYou
Tell a Friend
Print this Page
Bookmark this Page
Levington Tomorite Tomato Food - 1 Litre
Increase yield and produce tomatoes full of flavour, with Tomorite classic tomato feed, our customers favourite for many a year now.
| | |
| --- | --- |
| | Buy 2 for £6.00 |
| | Tomorite 1 Litre |
Any Questions? If you have any questions regarding this product, please feel free to contact us on 01527 860000 and we will be more than happy to help.
You may also like the following...