5 Spring Tips to Supercharge your Lawn
Give your backyard some extra TLC with our easy lawncare guide



GRASS ROOTS
Whether you want a velvety carpet to flank your flowerbeds, a sift surface fora child's play area, or simply some grass for sunbathing in summer, a lush lawn ticks all the boxes. And it's easy to achive, if you give lawb a little tendering lovering care each spring. Try these simple projects over the next few weeks to keep yours in peak condition.
5 Spring Tips to Supercharge your Lawn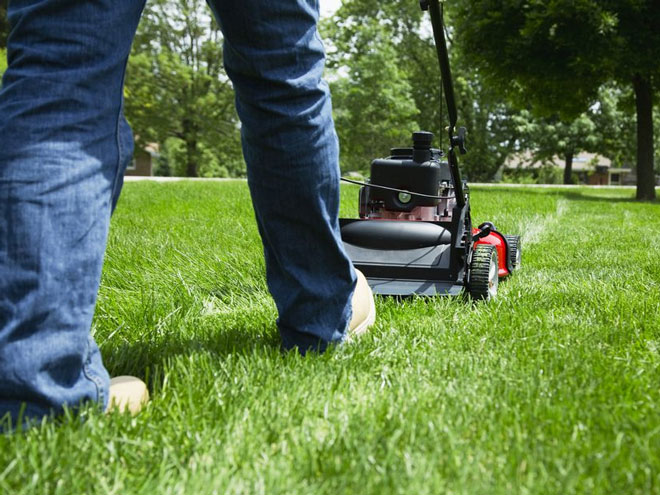 1) Spring Trim
As soon as temperatures top 5°C (41°F) in early spring, your grass will start growing, and it's time to get the mower out. If you are mowing for the first time after a winter break, adjust the blades to their highest setting and then gradually reduce the height with subsequent mowings, as cutting grass too short at first can weaken it. A regular trim will keep your lawn looking its best.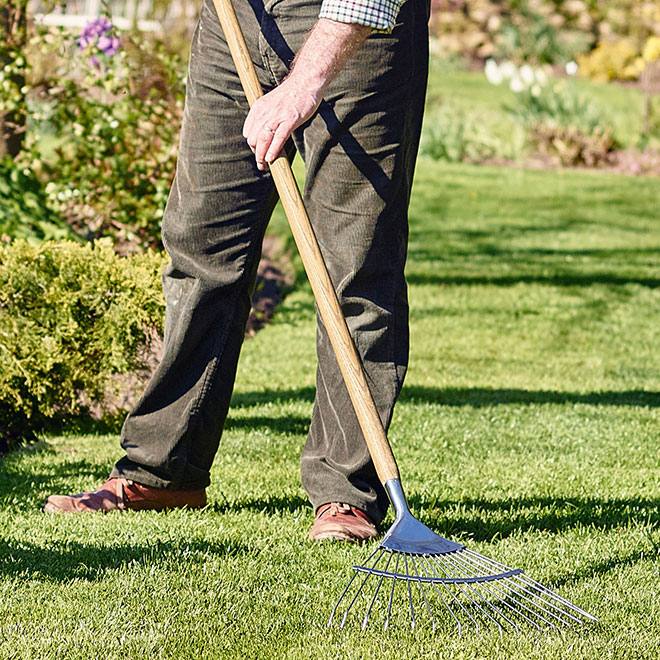 2) Feed and weed
Apply a spring lawn fertiliser, such as Evergreen Complete, which will give the grass a dose of essential nutrients to keep it looking good until autumn. Either feed your lawn just before rain is forecast, or water it in. Evergreen complete also contains a lawn herbicide, which kills dandelions, white clover, moss and other weeds. Two weeks after treating your lawn with this, use a spring-tined rake to remove the dead weeds and debris that have built up between the grass blades.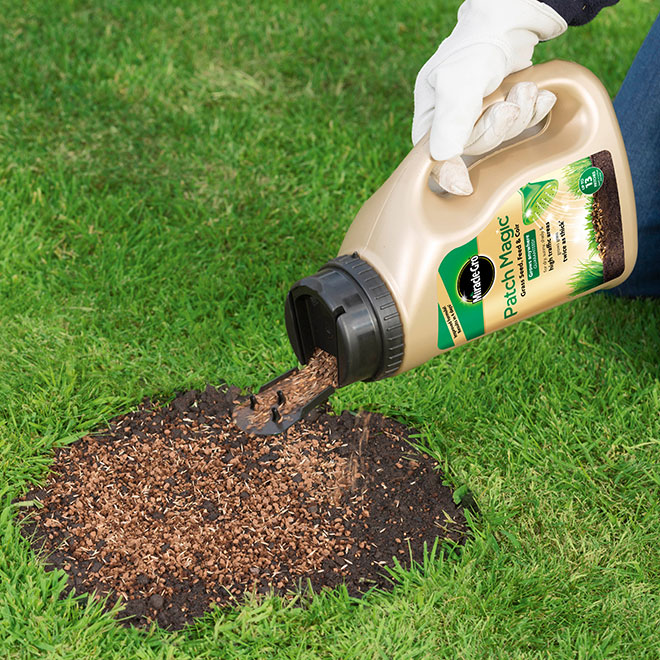 3) Fill the gaps
If bald patches have appeared in your lawn, repair them by digging over the soil with a hand fork to break up any compaction. Rake it to create a smooth surface and scatter Miracle Gro Patch Magic (grass seed, feed and coir), evenly on top and water until dark brown. Deter birds from eating the seeds by attaching small strips of foil to a few lengths of string, and tie them to sticks inserted on either side of the sown area.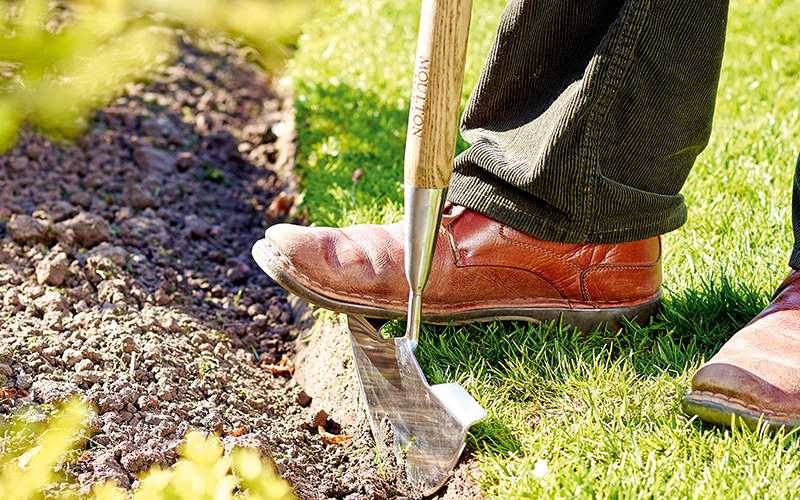 4) Look sharp
Tidying up your lawn to create a crisp edge will give it an instant lift. Redefine the shape with a half-moon cutter if it has become ragged, and clip stray leaves after trimming with edging shears. Also consider plastic or steel lawn edging for a razor-sharp outline.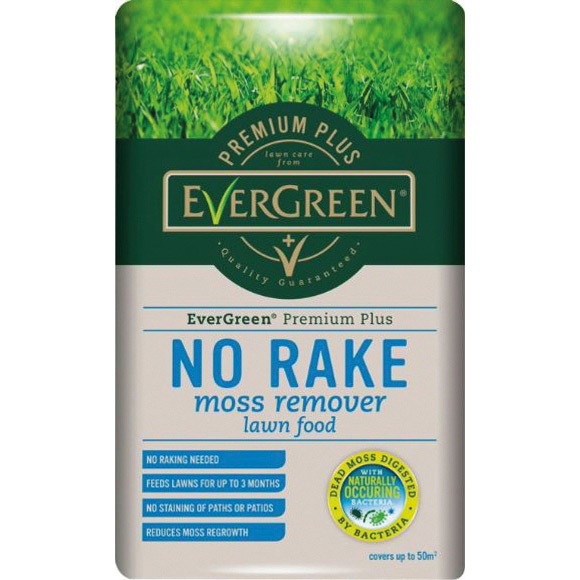 5) Banish black moss
To remove moss and feed your lawn in one go, try Evergreen No Rake Moss Remover. It includes friendly bacteria that transforms dead moss into organic feed, instead of leaving ugly black patches in the grass. This means there's no need for raking, plus it's safer for children, pets and wildlife. Expect it to feed and green for up to three months.
Shop Lawn Care