Beautiful Gardens Dahlia Marble Chocolate - 3 Bulbs
Beautiful Gardens Dahlia Marble Chocolate - 3 Bulbs contains the stunning Dahlia Verrone's Obsidian and Dahlia Twyning's White Chocolate. Both attract bees and other pollinating insects
Read more
Details
Why we love it:
Trust Taylors Bulbs to find the most beautiful combination of dahlias that you can grow together to complement one another to perfection. Their Beautiful Gardens Dahlia Marble Chocolate selection contains two exquisite varieties that look simply outstanding together
Dahlia Verrone's Obsidian and Dahlia Twyning's White Chocolate certainly have exotic sounding names, and planted together give a highly unusual appearance that should shake off any misapprehensions about dahlias being old-fashioned. Nothing could be further from the truth
Dahlia Verrone's Obsidian is a star-shaped dahlia, with a single row of deepest red (near black) velvety petals which curve inwards and surround a sunburst-like eye
The shape of the flower and its centre make it a real favourite with bees
Dahlia Twyning's White Chocolate is a collarette type dahlia with a simplicity that contrasts beautifully with the exotic appearance of Verrone's Obsidian
A beautiful clean white dahlia, with a yellow centre, again it is highly attractive to bees and other pollinating insects
Dahlias are great border plants which are easy to grow and provide months of flowers in the late summer and autumn
If you keep picking them they'll give you flowers until the first frosts arrive, and they are also invaluable as cut flowers
What you need to know:
1 x Beautiful Gardens Dahlia Marble Chocolate - 3 Bulbs
Contains Dahlia Verrone's Obsidian and Dahlia Twyning's White Chocolate
Herbaceous perennial
Height: 70 - 80cm
Position: Prefers full sun or partial shade
Planting time: plant when winter is completely over, when there are no signs of late night frosts. A good time to plant dahlias is between late April and mid-May
Flowering period: July - October/ November
In mild areas with free-draining soil, Dahlia tubers can be left to overwinter in the ground or pots, but in colder areas lift and store to protect them from the worst winter weather. Do this as soon as the first frosts have burnt the leaves back. Then cut back the top-growth to 15cm (6in) and lift the plants from the ground. As much soil as possible is cleaned off, before trimming any straggly, fine roots. Store them in boxes of dry compost to overwinter them in the garage, although any cool but frost-free place would do. The tubers are replanted in the spring once the danger of frosts has passed
Ensure Dahlias are watered daily during dry spells. Do not water over winter
From Taylors Bulbs
Specification
Delivery & Returns
You May Also Be Interested in....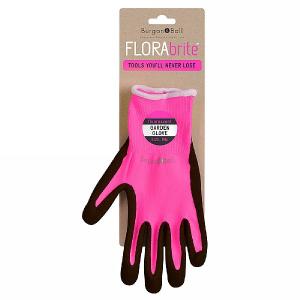 Burgon & Ball Florabrite Pink Garden Glove M/L
£4.99
Quick View >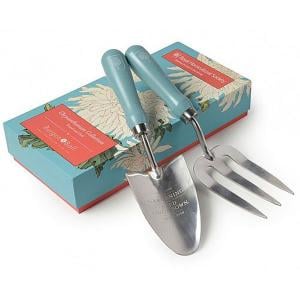 Burgon & Ball RHS Chrysanthemum Trowel & Fork Set
£22.50
Quick View >
Other Products In This Category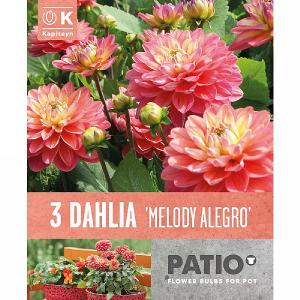 Dahlia Melody Allegro - 3 Bulbs
£4.99
Quick View >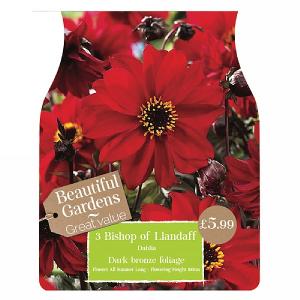 Beautiful Gardens Dahlia Bishop Of Llandaff - 3 Bulbs
£5.99
Quick View >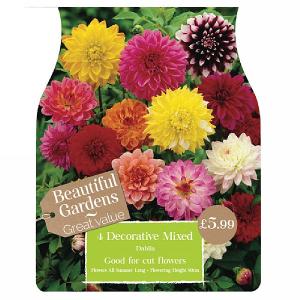 Beautiful Gardens Mixed Decorative Dahlia - 4 Bulbs
£5.99
Quick View >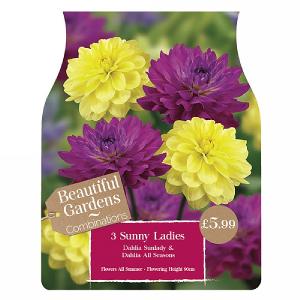 2 for £10.00
Beautiful Gardens Dahlia Sunny Ladies - 3 Bulbs
£5.99
Quick View >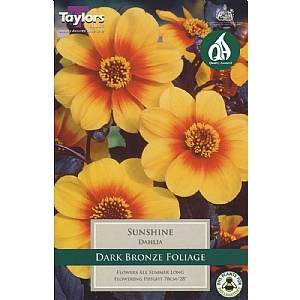 2 for £3.99
Dahlia Sunshine - 1 Bulb
£2.49
Quick View >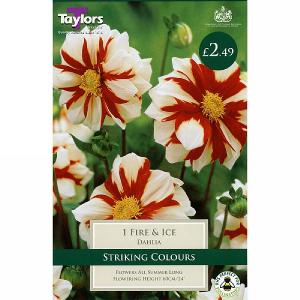 Dahlia Fire & Ice - 1 Bulb
£2.49
Quick View >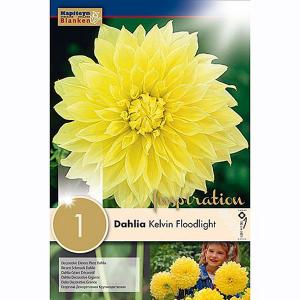 Dahlia Kevin Floodlight (Single)
£2.49
Quick View >
Be the first to write a review
Feel free to leave a review of this product, good or bad it helps other customers with their buying decision