Black Forest Chocolates - 3 Sizes Available
Black Forest Chocolates pride themselves on taste and refuse to compromise on quality; these exquisite chocolates have no additives or preservatives. They are made in small batches, entirely by hand, to bring you only the best chocolates made with only the finest natural ingredients including fresh cream, butter and premium chocolate sourced from around the world
Read more
Details
Black Forest Chocolates was created by Clayton James whose passion for food led him use his expertise with flavours – refined during a 20 year career as a chef in a number of hotel and restaurants – to fulfil his lifelong dream of creating a line of signature chocolates that taste, look and smell unlike anything else. Clayton's chocolates, which are on sale exclusively in our Food Hall at Webbs, Wychbold, are crafted only minutes away in Redditch. As soon as a new creation is perfected it is available for Webbs customers to enjoy very soon after.
The flavour combinations in Black Forest Chocolates have been winning Clayton an army of chocolate loving fans, as he recently remarked "I think my background as a chef has certainly informed my flavours – with things like raspberry and balsamic pairing with dark chocolate, yuzu (Japanese citrus fruit) and mandarin. But we're still discovering new combinations and techniques. I love meeting people at tasting sessions too – seeing their reactions and getting feedback is all part of it."
Box of 8 - Black Forest Chocolates
8 gourmet chocolates from our Black Forest Chocolates, presented in Food at Webbs elegant packaging. Handcrafted, preservative-free, and 100% delicious. Flavours; Passion fruit, Cassis, Mandarin, Mint, Cognac, Mango, Salted caramel, 72% Venezuelan single origin.
Box of 16 - Black Forest Chocolates
16 gourmet chocolates from our Blackforest Chocolates, presented in Food at Webbs elegant packaging. Handcrafted, preservative-free, and 100% delicious. Flavours; 2 x Passion fruit, Cassis, Mandarin, Mint, Cognac, Mango, 2 x Salted caramel, 72% Venezuelan single origin, 2 x Coconut, Rose, Raspberry and Balsamic Vinegar and 2 x Yuzu
Box of 24 - Black Forest Chocolates
24 gourmet chocolates from our Black Forest Chocolates, presented in Food at Webbs elegant packaging. Handcrafted, preservative-free, and 100% delicious. Flavours; 2 x Passion fruit, 2 x Cassis, 2 x Mandarin, 2 x Mint, 2 x Cognac, 2 x Mango, 2 x Salted caramel, 2 x 72% Venezuelan single origin, 2 x Coconut, 2 x Rose, 2 x Raspberry and Balsamic Vinegar and 2 x Yuzu
Ingredients:
white chocolate 36% (sugar, cocoa butter, whole
MILK
powder, skimmed
MILK
powder, emulsifier
SOYA
lecithin) milk chocolate 41% (cocoa mass, sugar, cocoa butter, whole
MILK
powder, skimmed
MILK
powder, emulsifier
SOYA
lecithin , natural vanilla flavouring) dark chocolate 70% (cocoa mass, sugar,
SOYA
lecithin, natural vanilla flavouring)passion fruit puree 100%,mandarin puree 100%, raspberry puree 100%,
CREAM
, butter
COW'S MILK
, glucose (
SULPHER DIOXIDE
),Marc de Champagne 60% vol, inverted sugar, dextrose,
ALMONDS
, rose water, salt, orange peel, cinnamon powder, E171 E172 E132 E102 E110 E129 E133
ALLERGENS HIGHLIGHTED IN BOLD, CONTAINS NUTS
Specification
Delivery & Returns


Other Products In This Category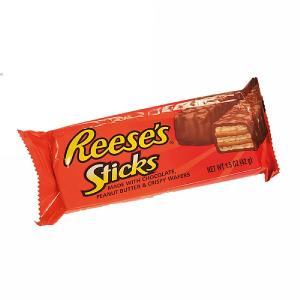 Reese's Sticks 40g
£2.49
Quick View >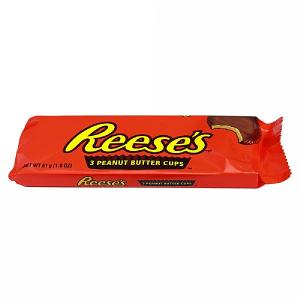 Reese's Peanut Butter Cups 51g
£1.49
Quick View >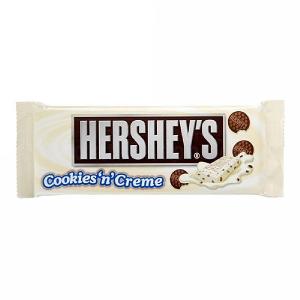 Hersheys Cookies 'N' Creme Bar 43g
£1.49
Quick View >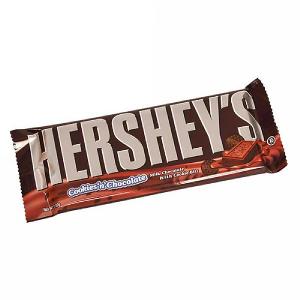 Hersheys Cookies 'N' Chocolate Bar 43g
£1.49
Quick View >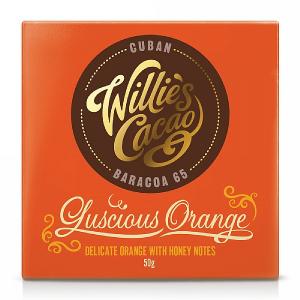 Willie's Cacao Luscious Orange Cuban Dark Chocolate 50g
£2.29
Quick View >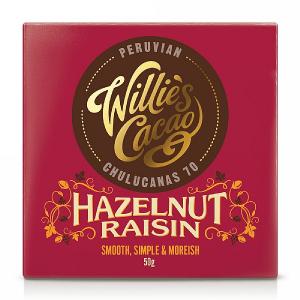 Willie's Cacao Hazelnut & Raisin Peruvian Chocolate 50g
£2.29
Quick View >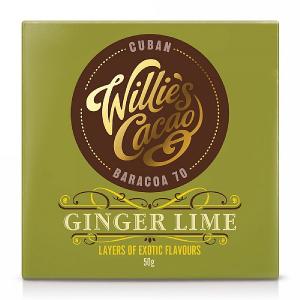 Willie's Cacao Ginger & Lime Dark Chocolate 50g
£2.29
Quick View >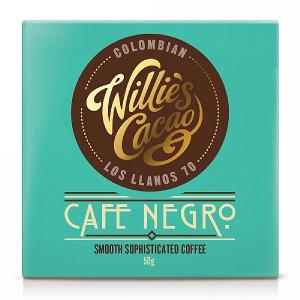 Willie's Cacao Café Negro Columbian Dark Chocolate 50g
£2.29
Quick View >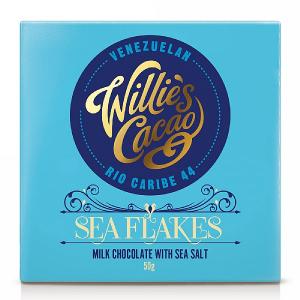 Willie's Cacao Sea Flakes Milk Chocolate 50g
£2.29
Quick View >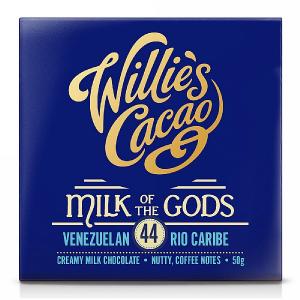 Willie's Cacao Milk of The Gods Venezuelan Milk Chocolate 50g
£2.29
Quick View >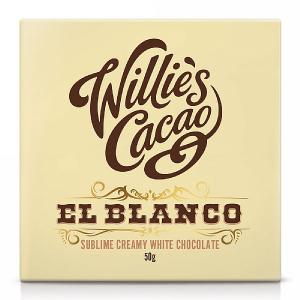 Willie's Cacao El Blanco White Chocolate 50g
£2.29
Quick View >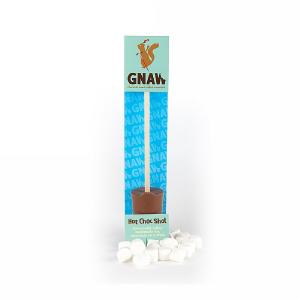 Gnaw Milk Hot Chocolate Shot 50g
£1.99
Quick View >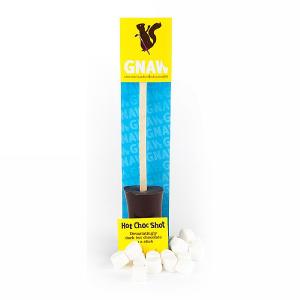 Gnaw Dark Hot Chocolate Shot 50g
£1.99
Quick View >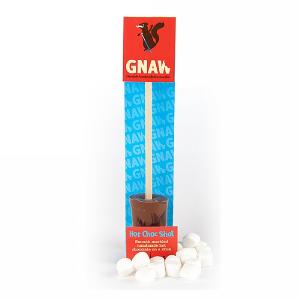 Gnaw Marbled Hot Chocolate Shot 50g
£1.99
Quick View >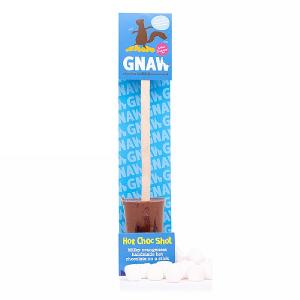 Gnaw Orange Hot Chocolate Shot 50g
£1.99
Quick View >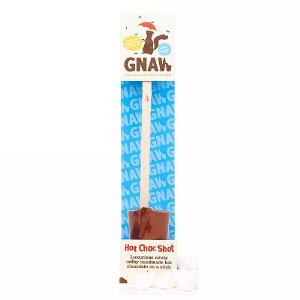 Gnaw Mint Hot Chocolate Shot 50g
£1.99
Quick View >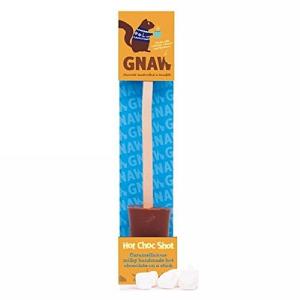 Gnaw Caramel Hot Chocolate Shot 50g
£1.99
Quick View >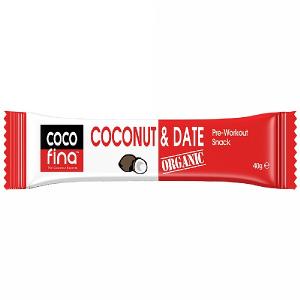 Cocofina Organic Coconut & Date Bar 40g
£1.59
Quick View >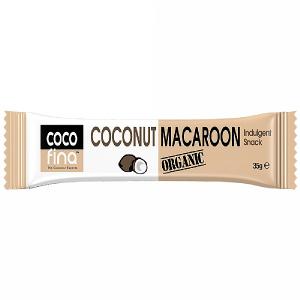 Cocofina Organic Coconut Macaroon Bar 35g
£1.59
Quick View >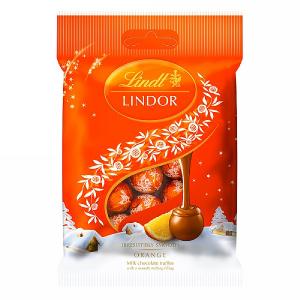 2 for £3.00
Lindt Lindor Mini Orange Chocolate Truffles 100g
£1.99
Quick View >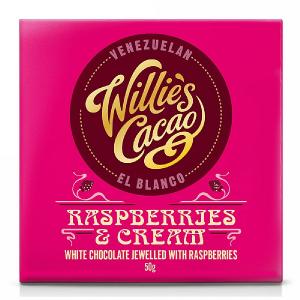 Willie's Cacao Raspberries & Cream White Chocolate 50g
£2.29
Quick View >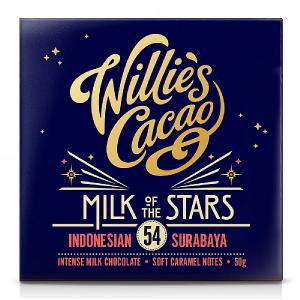 Willie's Cacao Milk of The Stars Indonesian Milk Chocolate 50g
£2.29
Quick View >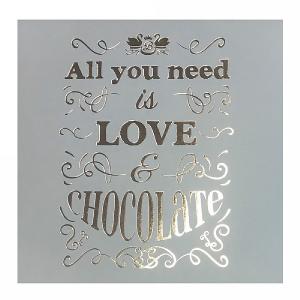 Beech's Anglesey Sea Salted Caramel Truffles 100g
£1.99
Quick View >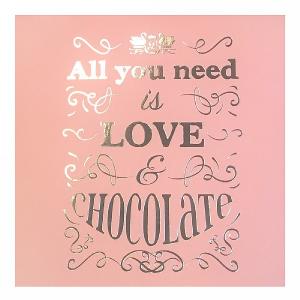 Beech's Pink Marc de Champagne Truffles 100g
£1.99
Quick View >
Be the first to write a review
Feel free to leave a review of this product, good or bad it helps other customers with their buying decision