Bramblecrest Geneva 6 Seater Round Set
Enjoy the look and feel of wicker furniture but with the benefits of modern, virtually maintenance free materials in this Bramblecrest Geneva 6 Seater Round Set
Read more
PRE ORDER
To avoid disappointment place your order now and we will have this dispatched as soon as it becomes available in late July
Please note: your payment card will be charged at point of order
Details
Why we love it:
Love the look of natural wicker garden furniture but put off by its high maintenance and non-durable nature? Then you will love the Geneva 6 Seater Round Set from Bramblecrest
Put simply, this stunning garden furniture set offers the style, looks and feel of real wicker furniture but with all the advantages of modern synthetic materials which mean that it can stay outside all year round and will only ever require an occasional clean
The 140cm round Geneva Table and 6 Geneva Dining Chairs all feature a unique 20mm flat with 5mm round weave. This gives a highly realistic appearance to the synthetic weave and the contoured surface enables the furniture to retain the attractive look and feel of natural wicker
This synthetic weave is impervious to the elements, is frost resistant and UV stable
The table and chair frames are made from powder coated welded tubular aluminium frames and will not rust
The table features a recessed 8mm thick toughened safety glass top which is able to resist exposure to significant temperature variations
The Dining Armchairs feature a relaxed shape and comfortable cushions and arms for long afternoons in the garden
The cushions are in a unique fawn colour to give a timeless feel to your garden furniture
A brushed aluminium 3m Crank Handle Parasol in Sand is included along with a Granite Round Parasol Base meaning that you can truly look forward to long, leisurely afternoons spent eating and then relaxing at the table
The parasol is lightweight yet durable and rust free and has a water resistant canopy
The crank handle ensures that the parasol can be opened and closed with ease so putting it up and down in changeable weather really won't be a chore
It's held in place by the heavy yet stylish Granite Parasol Base which features a 48mm tube including inserts to reduce diameter and a stainless steel tube with screw tightening
What you need to know:
1 x Geneva 6 Seater Round Set
Synthetic weave - unique 20mm flat with 5mm round weave
Rust free
Minimal maintenance
Impervious to the elements
UV stable
Frost resistant
Powder coated welded tubular aluminium frames
8mm toughened safety glass table top
Lightweight, durable, rust free parasol with water resistant canopy and crank handle
Granite parasol base
Suite consists of:
1 x Geneva 140cm Round Table
6 x Geneva Dining Armchair including Fawn Cushion
1 x Brushed Aluminium 3.0m Crank Handle Parasol - Sand
1 x Granite Round Parasol Base - 15kg
Dimensions:
Table: Length: 142cm, Width: 142cm, Height: 74cm, Weight: 36.00kg
Dining Chair: Width: 67cm, Depth: 56cm, Height: 88cm, Weight: 6.50kg
3.0m Crank Handle Parasol: Length: 265cm, Width: 300cm, Height: 5.5m, Weight: 5.50kg
Granite Round Parasol Base: Length: 45cm, Width: 45cm, Height: 32cm, Weight: 15.00kg
Please note that a small amount of home assembly will be required
Specification
Delivery & Returns
You May Also Be Interested in....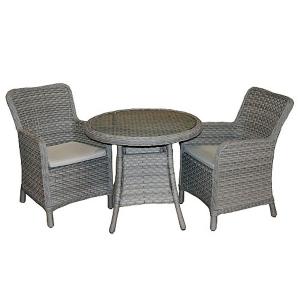 Bramblecrest Geneva Bistro Set
£399.00

was £517.00
Quick View >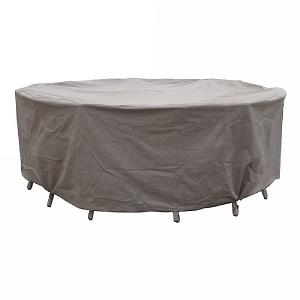 Bramblecrest 150cm Round Furniture Set Cover
£109.00
Quick View >
Other Products In This Category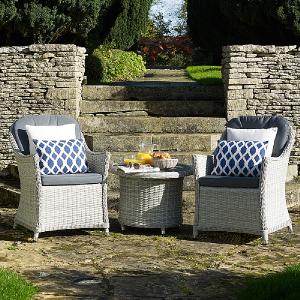 Bramblecrest Monterey Bistro Set
£699.00

was £787.00
Quick View >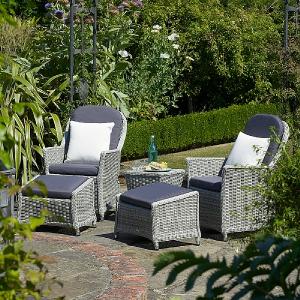 Bramblecrest Monterey Recliner Duo Set
£975.00

was £1,090.00
Quick View >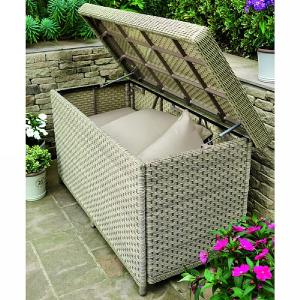 Bramblecrest Frampton Large Cushion Box including Liner
£599.00

was £689.00
Quick View >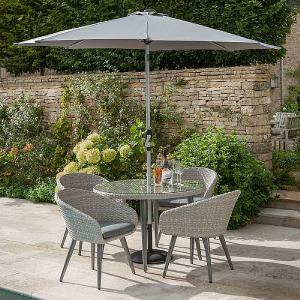 Hartman Sienna 4 Seater Round Set
£699.00

was £899.00
Quick View >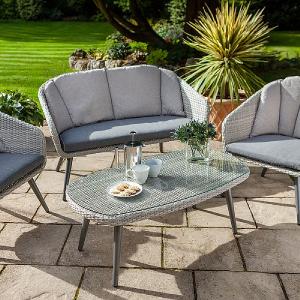 Hartman Sienna Lounge Set
£699.00

was £899.00
Quick View >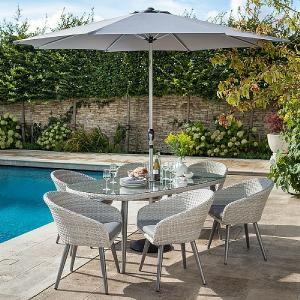 Hartman Sienna 6 Seater Oval Set
£999.00

was £1,199.00
Quick View >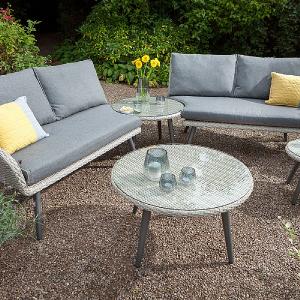 Hartman Sienna Corner Lounge Set
£849.00

was £999.00
Quick View >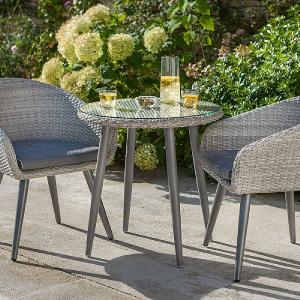 Hartman Sienna Bistro Set
£329.00

was £399.00
Quick View >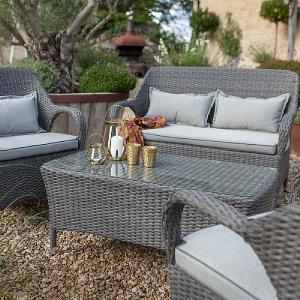 Hartman Kingsbury Lounge Set
£899.00
Quick View >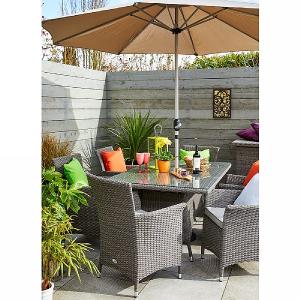 Hartman Foxton 6 Seater Rectangular Set
£799.00

was £999.00
Quick View >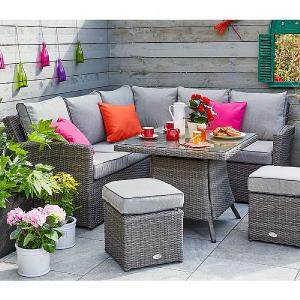 Hartman Foxton Mini Casual Dining Set
£999.00
Quick View >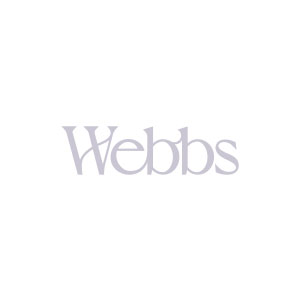 Hartman Foxton Cushion Box with Air Pump Lid
£349.00
Quick View >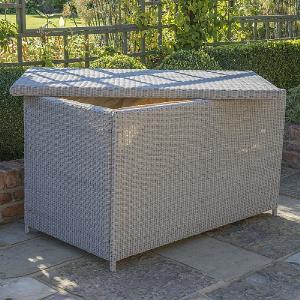 Kettler Palma Large Cushion Box White Wash
£449.00
Quick View >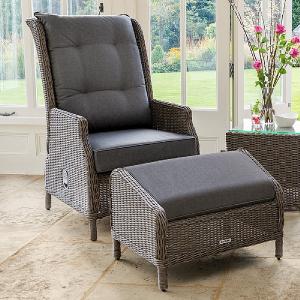 Kettler Palma Classic Recliner with Footstool Rattan
£549.00
Quick View >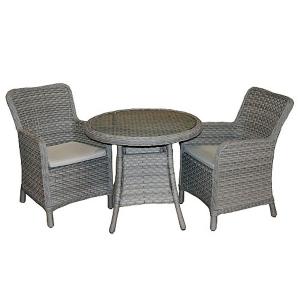 Bramblecrest Geneva Bistro Set
£399.00

was £517.00
Quick View >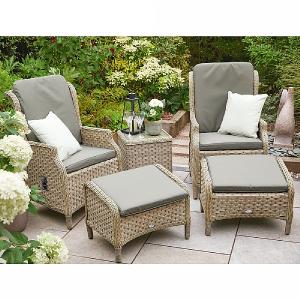 Bramblecrest Frampton Reclining Coffee Set
£749.00

was £1,000.00
Quick View >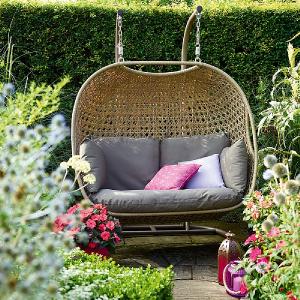 Bramblecrest Frampton Double Hanging Cocoon Seat
£499.00

was £669.00
Quick View >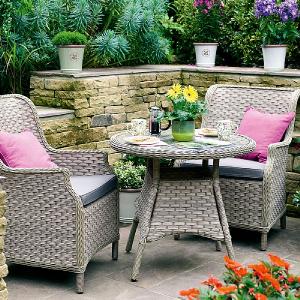 Bramblecrest Frampton Bistro Set
£499.00

was £652.00
Quick View >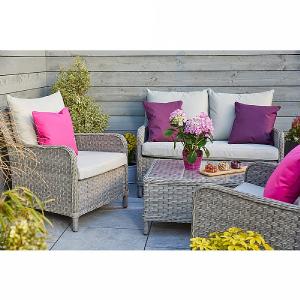 Bramblecrest Geneva Lounge Set
£849.00

was £1,156.00
Quick View >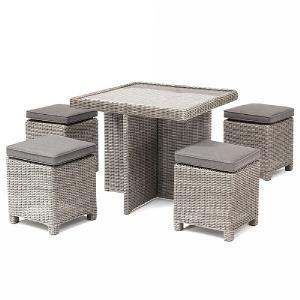 Kettler Palma Cube Casual Dining Set White Wash (Glass Top)
£579.00
Quick View >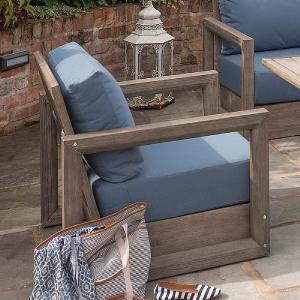 Kettler Ezra Armchair
£600.00
Quick View >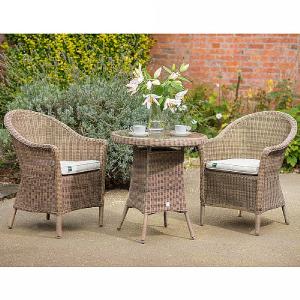 Kettler RHS Harlow Carr Bistro Set
£659.00
Quick View >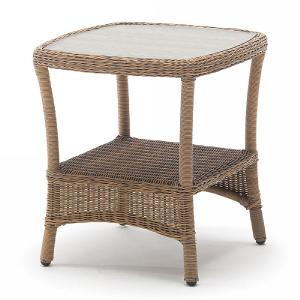 Kettler RHS Harlow Carr Side Table
£199.00
Quick View >
Be the first to write a review
Feel free to leave a review of this product, good or bad it helps other customers with their buying decision