Bramblecrest Monterey Lounge Set
From its chic ceramic tabletop to its tactile cushioning, the Bramblecrest Monterey Lounge Set offers maximum comfort and subtle sophistication.
Read more
Details
The versatile mix of seating the Monterey Lounge Set gives creates an easy-going vibe whilst the curvaceous armrests add showstopper style. An ideal place to chat as well as relax.
Features:
Classic and comfortable.
Suitable for both indoor and outdoor settings.
Crafted from lightweight, all-weather, maintenance-free wicker in a soothing 'dove grey' shade.
Wipeable Season-Proof Charcoal cushions with removable covers.
Table comes with a frost-resistant, recessed ceramic top.
Finishing touch: add pops of colour and character with our scatter cushions.
Suite consists of:
1 x Monterey 2 Seat Sofa including Season-Proof Charcoal Cushions
2 x Monterey Sofa Chair including Season-Proof Charcoal Cushions
1 x Monterey Coffee Table with Ceramic Top
Specification
Delivery & Returns
Other Products In This Category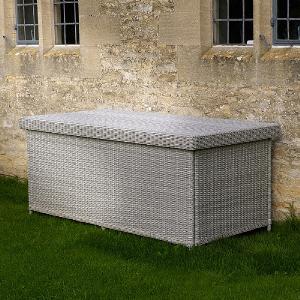 Bramblecrest Monterey Large Cushion Box including Liner
£679.00

was £754.00
Quick View >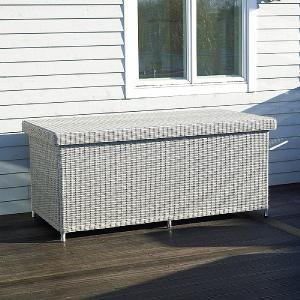 Bramblecrest Monterey Standard Cushion Box including Liner
£599.00

was £674.00
Quick View >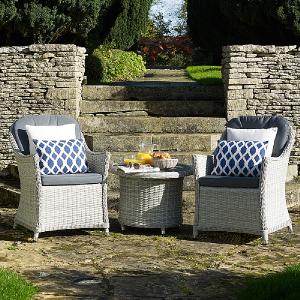 Bramblecrest Monterey Bistro Set
£699.00

was £787.00
Quick View >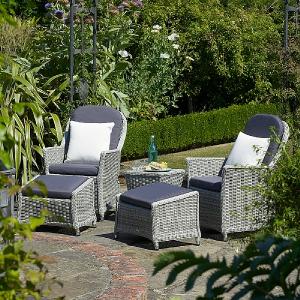 Bramblecrest Monterey Recliner Duo Set
£975.00

was £1,090.00
Quick View >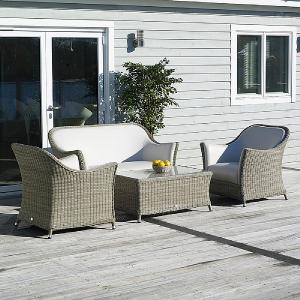 Bramblecrest Monte Carlo Lounge Set
£1,699.00

was £1,876.00
Quick View >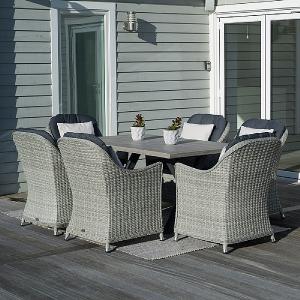 Bramblecrest Monterey 6 Seater Rectangular Set
£1,899.00

was £2,093.00
Quick View >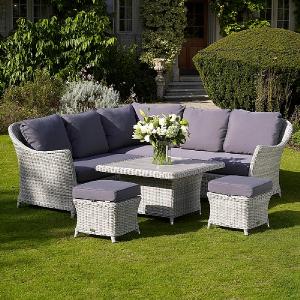 Bramblecrest Monterey Mini Casual Dining Set
£1,799.00

was £1,960.00
Quick View >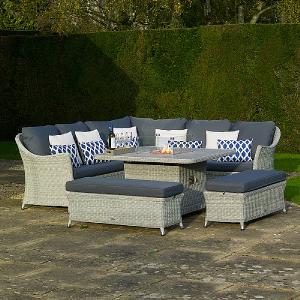 Bramblecrest Monterey Square Casual Dining Firepit Set
£2,499.00

was £2,814.00
Quick View >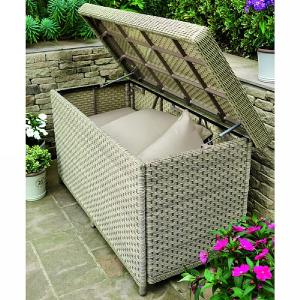 Bramblecrest Frampton Large Cushion Box including Liner
£599.00

was £689.00
Quick View >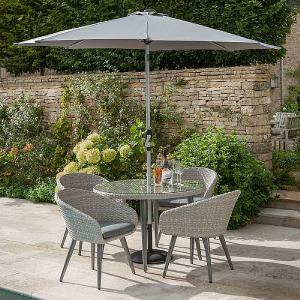 Hartman Sienna 4 Seater Round Set
£899.00
Quick View >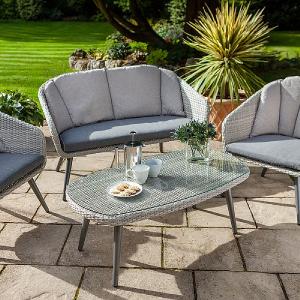 Hartman Sienna Lounge Set
£899.00
Quick View >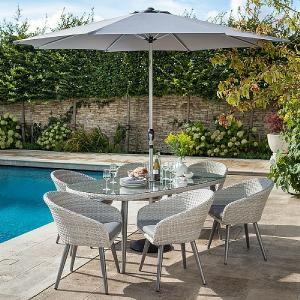 Hartman Sienna 6 Seater Oval Set
£1,199.00
Quick View >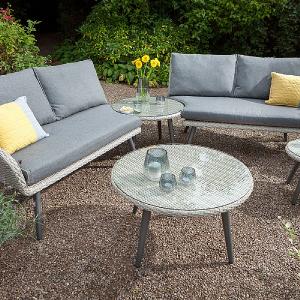 Hartman Sienna Corner Lounge Set
£999.00
Quick View >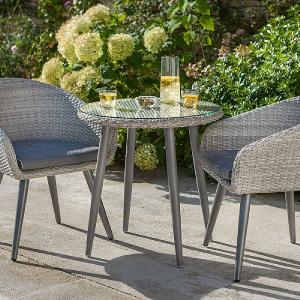 Hartman Sienna Bistro Set
£399.00
Quick View >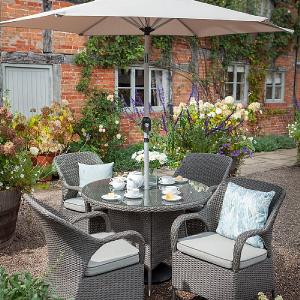 Hartman Kingsbury 4 Seater Round Set
£849.00
Quick View >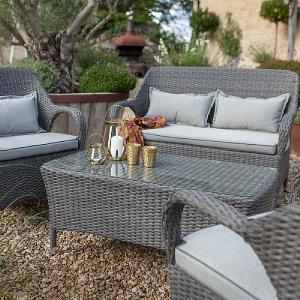 Hartman Kingsbury Lounge Set
£899.00
Quick View >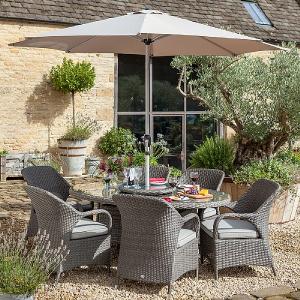 Hartman Kingsbury 8 Seater Elliptical Set
£1,899.00
Quick View >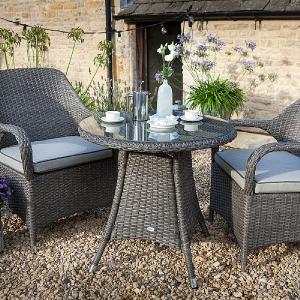 Hartman Kingsbury Bistro Set
£399.00
Quick View >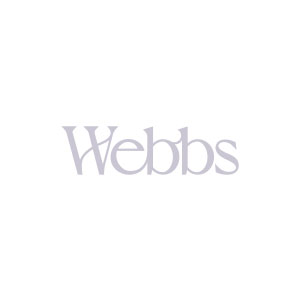 Hartman Foxton Casual Dining Set
£1,299.00
Quick View >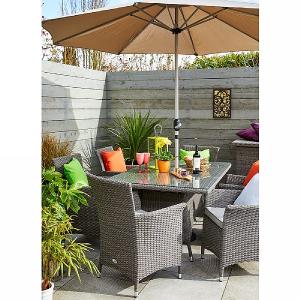 Hartman Foxton 6 Seater Rectangular Set
£999.00
Quick View >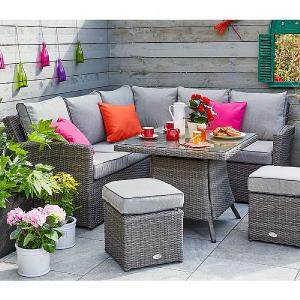 Hartman Foxton Mini Casual Dining Set
£999.00
Quick View >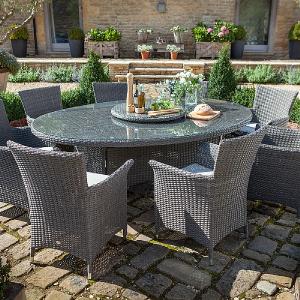 Hartman Foxton 8 Seater Elliptical Set
£1,499.00
Quick View >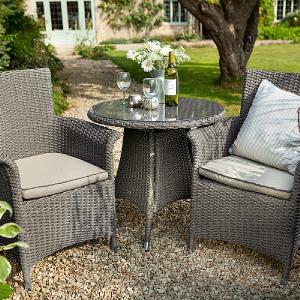 Hartman Foxton Bistro Set
£299.00
Quick View >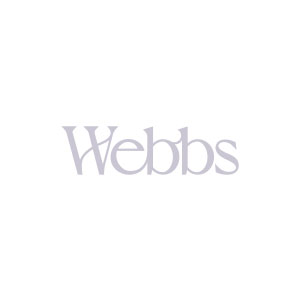 Hartman Foxton Cushion Box with Air Pump Lid
£349.00
Quick View >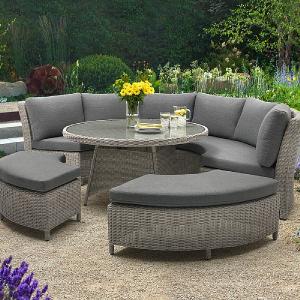 Kettler Palma Round Casual Dining Set White Wash
£1,799.00

was £1,999.00
Quick View >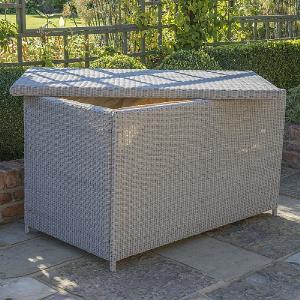 Kettler Palma Large Cushion Box White Wash
£449.00
Quick View >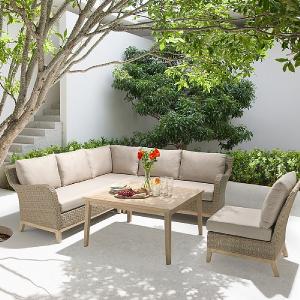 Kettler Cora Corner Lounge Set
£1,999.00

was £2,199.00
Quick View >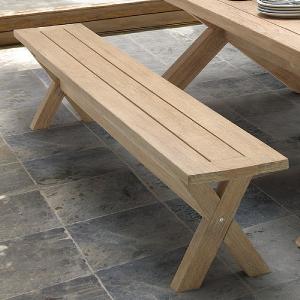 Kettler Cora 230cm Bench
£349.00
Quick View >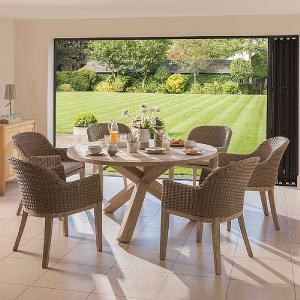 Kettler Cora Large Round Dining Set
£1,749.00

was £1,899.00
Quick View >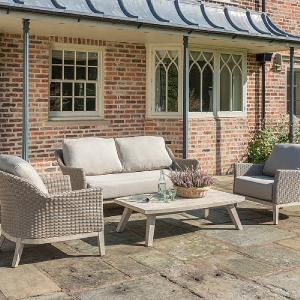 Kettler Cora Lounge Set
£1,699.00

was £1,846.00
Quick View >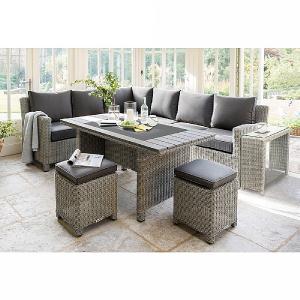 Kettler Palma RH Casual Dining Set with Side Table White Wash (Slat Top)
£1,599.00

was £1,749.00
Quick View >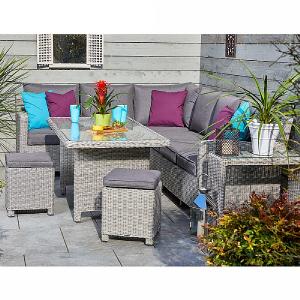 Kettler Palma RH Casual Dining Set with Side Table White Wash (Glass Top)
£1,499.00

was £1,649.00
Quick View >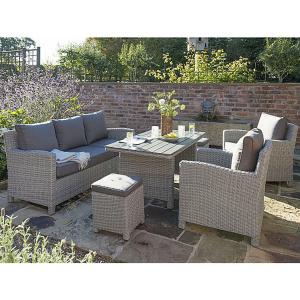 Kettler Palma Sofa Casual Dining Set White Wash (Dark Oak Top)
£1,699.00

was £1,849.00
Quick View >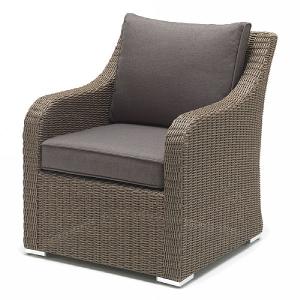 Kettler Madrid Armchair Rattan
£329.00
Quick View >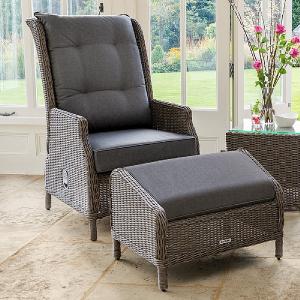 Kettler Palma Classic Recliner with Footstool Rattan
£549.00
Quick View >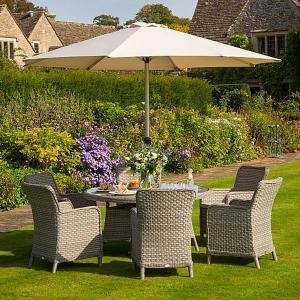 Bramblecrest Geneva 6 Seater Round Set
£1,099.00

was £1,552.00
Quick View >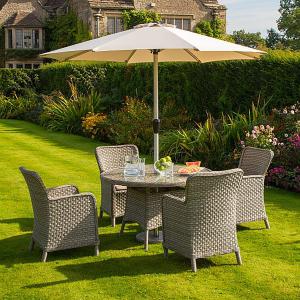 Bramblecrest Geneva 4 Seater Round Set
£799.00

was £1,149.00
Quick View >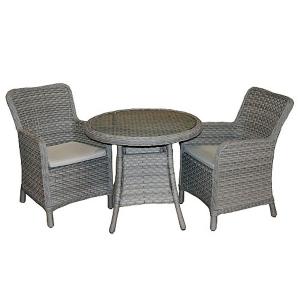 Bramblecrest Geneva Bistro Set
£399.00

was £517.00
Quick View >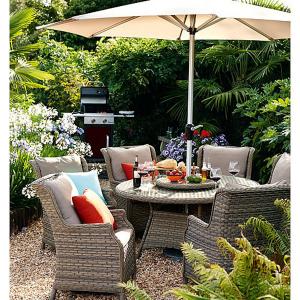 Bramblecrest Frampton 6 Seater Round Set
£1,499.00

was £2,066.00
Quick View >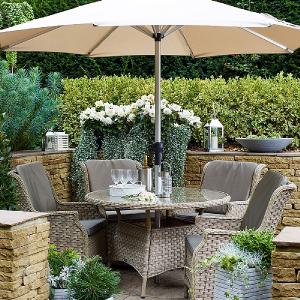 Bramblecrest Frampton 4 Seater Round Set
£999.00

was £1,424.00
Quick View >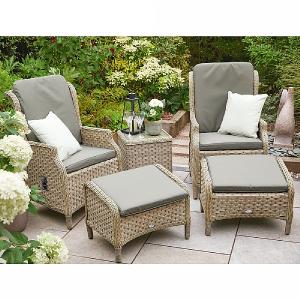 Bramblecrest Frampton Reclining Coffee Set
£749.00

was £1,000.00
Quick View >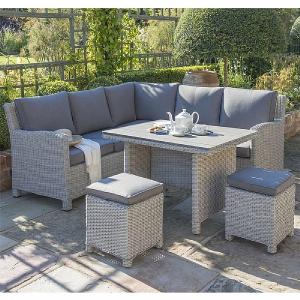 Kettler Palma Mini Casual Dining Set White Wash (Dark Oak Top)
£1,299.00

was £1,449.00
Quick View >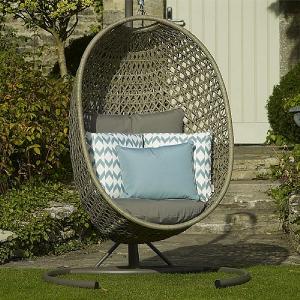 Bramblecrest Frampton Single Hanging Cocoon Seat
£349.00

was £434.00
Quick View >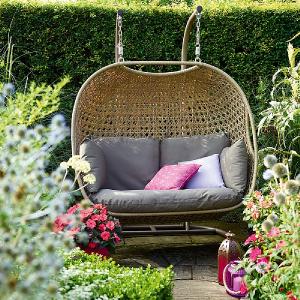 Bramblecrest Frampton Double Hanging Cocoon Seat
£499.00

was £669.00
Quick View >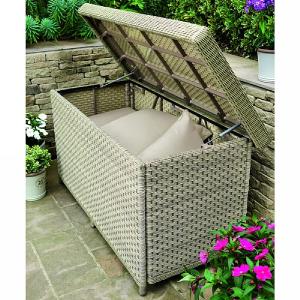 Bramblecrest Frampton Standard Cushion Box including Liner
£499.00

was £619.00
Quick View >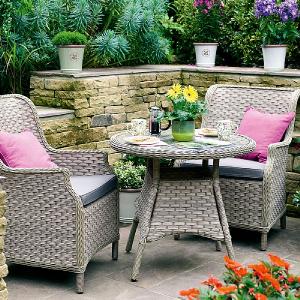 Bramblecrest Frampton Bistro Set
£499.00

was £652.00
Quick View >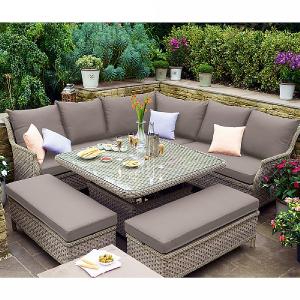 Bramblecrest Frampton Square Casual Dining Set
£1,499.00

was £2,079.00
Quick View >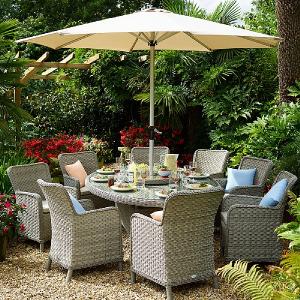 Bramblecrest Geneva 8 Seater Elliptical Set
£1,599.00

was £2,284.00
Quick View >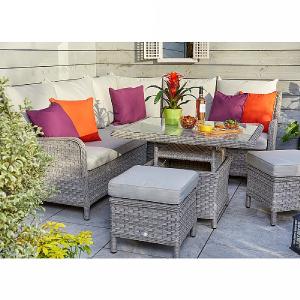 Bramblecrest Geneva Mini Casual Dining Set
£1,199.00

was £1,586.00
Quick View >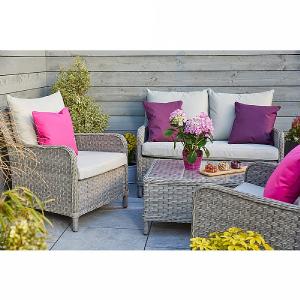 Bramblecrest Geneva Lounge Set
£849.00

was £1,156.00
Quick View >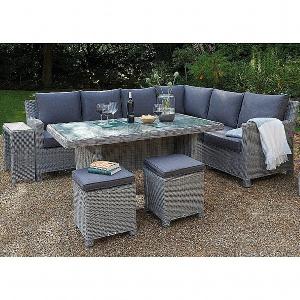 Kettler Palma LH Corner Casual Dining Set White Wash (Glass Top)
£1,499.00

was £1,649.00
Quick View >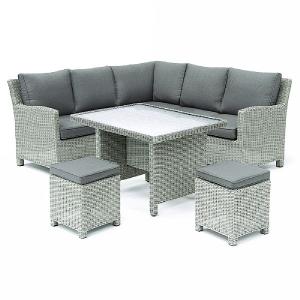 Kettler Palma Mini Casual Dining Set White Wash (Glass Top)
£1,249.00

was £1,399.00
Quick View >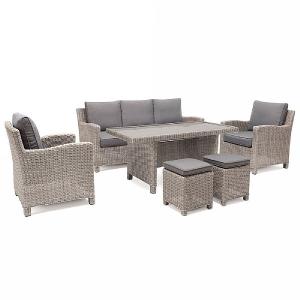 Kettler Palma Sofa Casual Dining Set White Wash (Glass Top)
£1,599.00

was £1,749.00
Quick View >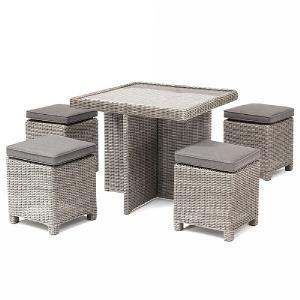 Kettler Palma Cube Casual Dining Set White Wash (Glass Top)
£579.00
Quick View >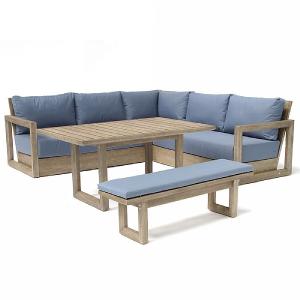 Kettler Ezra Corner Set
£2,449.00

was £2,699.00
Quick View >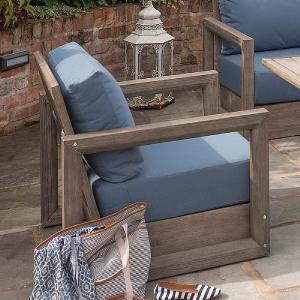 Kettler Ezra Armchair
£600.00
Quick View >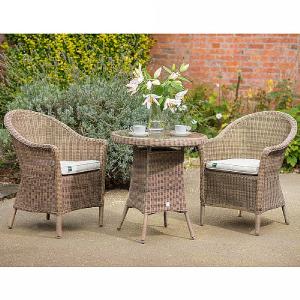 Kettler RHS Harlow Carr Bistro Set
£659.00
Quick View >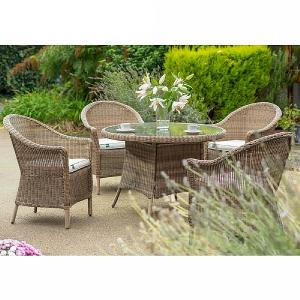 Kettler RHS Harlow Carr 4 Seater Round Dining Set
£1,299.00
Quick View >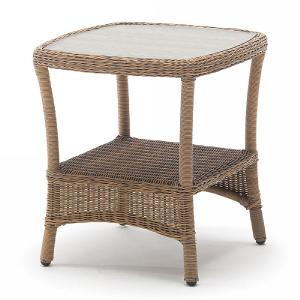 Kettler RHS Harlow Carr Side Table
£199.00
Quick View >
Be the first to write a review
Feel free to leave a review of this product, good or bad it helps other customers with their buying decision