Webbs Company Update
Our stores were temporarily closed from 23/03/2020 - please read our full statement....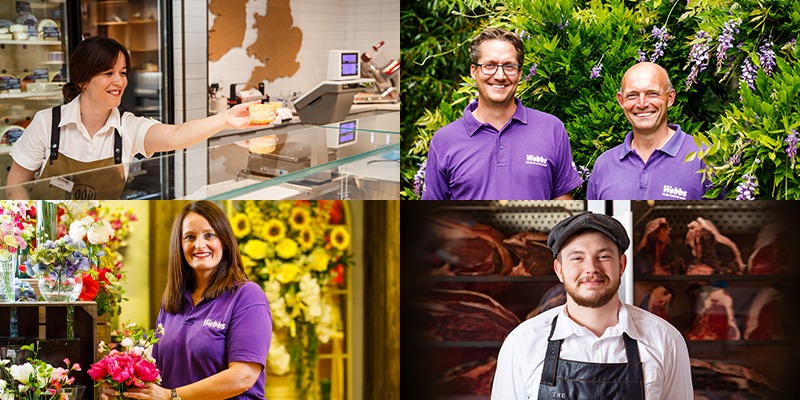 Thank you for your continued support and loyalty during these unexpected times. Our thoughts are with all our customers, colleagues, tenants and local communities. We've tried to keep our stores open because we know how important it is for you to have garden, home and food supplies and in many ways our food halls and butcheries have recently acted as secondary supermarkets to provide you with what you need. However, it is now with great sadness that our stores; Wychbold, Hagley and Cheltenham have temporarily closed from 6pm Monday 23rd March.

Our family owned business first opened in the 1800s with strong values to provide high quality garden, home and food products to our customers – and that will continue. We may be temporarily closing our stores, but now we want to focus on bringing Webbs to you. Our website will remain open for you to buy online

We'd like to finally say that we're with you – our extended family at Webbs share these times of great worry. Let's pull together, be kind and take care of each other.

All our best wishes,

Online orders - At times we need to pause online orders for some of our products (this includes items like plants, pet and food products) to ensure the safety of our dedicated teams in our warehousing department. We also want to ensure our customer orders are completed in a timely manner, and with the continued care and dedication that our customers are used to.

You can still buy any product, such as plants, from our website. However, when we need to pause our website, you won't be able to checkout your online basket until the website is open again to accept orders for all of our products. You can typically expect to complete your purchase from 9.30am Monday - Friday. Once our daily order limit is met, we will then need to pause our website. We advise that you complete your online order in the morning.

If you would like to purchase furniture, BBQs and large landscape items, these items are available to purchase online at any time of the day or the week. Visit: https://www.webbsdirect.co.uk/limiting-online-orders-due-to-covid-19/ for further information.

Delivery information - During this period your orders may take a little longer to get to you but we will endeavour to get everything to you as soon as we can. Visit: http://www.webbsdirect.co.uk/delivery-information/ for further information and updates on our current delivery information.

FAQs - During the Covid-19 crisis we have received a number of enquiries. Please see our frequently asked questions at the link below. We will endeavour to help our customers as always in any way that we can. Visit: http://webbsdirect.co.uk/faqs-covid-19 for further information.