COVID-19: Frequently Asked Questions
Thank you for your continued support and loyalty during these unexpected times. Our thoughts are with all our customers, colleagues, tenants and local communities. During the COVID -19 pandemic we have received a number of enquiries. Please see our frequently asked questions below:

Are you open? Yes, all of our garden centres; Wychbold, Cheltenham and Hagley are open again. Our temporary opening times are Monday - Saturday 09.00am - 6.00pm and Sunday 10.30am - 5.00pm.
Our restaurants are also open.

Can I place an order over the phone? Yes our colleagues will happily process your order over the phone.

Is the website open for orders? Yes our website remains open for you to place orders safely from the comfort of your own home.

What is my expected delivery time? For smaller items that will fit into a box, the time from ordering to delivery is expected to be between 1-2 working days. For larger items such as furniture, the time from ordering to delivery is expected to be between 3 - 10 working days*

* Working days are Monday - Friday (excluding Bank Holidays). Couriers may still deliver at weekends.

I have a problem with my delivery…Order not delivered / missing items / damaged items? Please email our webshop representatives on webshop@webbs.co.uk. Include your order number, the preferred method of contact and a short summary of the issue along with any relevant photos. Our team will be in touch.

Is my delivery still going ahead? Currently all scheduled deliveries are still going ahead. If there is an exception to this you will be contacted either by Webbs Garden Centre directly or the outside courier/delivery company handling your delivery.

Can I add to an existing order? Unfortunately our system does not allow us to amend an existing order.

Can I collect items from the store? We are currently offering a limited click and collect service fro our Wychbold store only. Products that are available for Click and Collect will have that service displayed as delivery option on the product page. We will continue to add to the number of products that are available for click and collect..

ClubCARD renewals: We have extended all of our clubCARD memberships that were due to expire between the 1st March 2020 through 31st May 2020 for a further three months, as a gesture of goodwill. This will happen automatically without the need to call in to our Customer Services Team.
If you would like to renew, you can do this online. Click here. You can also email our clubCARD team at club@webbs.co.uk.

Are your toilets open? Yes, our toilet facilities are open at all of our garden centres - Wychbold, Hagley and Cheltenham. Please make sure that you read the health and safety signs, respect social distancing and wash your hands for at least 20 seconds. Call Us on 01527 860000
Wonderfully situated in Wychbold near Droitwich, West Hagley near Stourbridge and also in Cheltenham, Webbs is a family business committed to providing the very best for your garden and home. We have everything for the dedicated and occasional gardener alike, as well as providing great places to visit for a great cup of coffee and much more.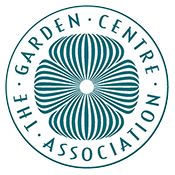 Back to top