Electric Vehicle Rapid Chargepoint
ELECTRIC VEHICLE RAPID CHARGEPOINT
We have an electric vehicle rapid chargepoint at Webbs, which is available for members of the public to use. It charges electric vehicles in 20-30 minutes so is ideal for people travelling through the county. Why not drop in and do some shopping or have a cup of tea whilst you wait?
The chargepoint is located to the right of the Lakeland store, at the end of the row of bays. There are three connectors on the unit – a type 2 AC connector, a CHAdeMO connector and a CCS connector. Only one vehicle can charge at a time.
The chargepoint is on the Charge Your Car network. No pre-registration is required to use the chargepoint as you can download the app or use the phone payment system when you arrive at the chargepoint.
Chargepoint access hours:
Monday - Friday: 7.15am – 8.30pm
Saturday: 7.15am – 6.30pm
Sunday: 7.15am - 5.30pm
Please note gates will be locked at the times given, please do not start a charge close to these times.
The tariff and more information about the chargepoint can be found at
www.worcestershire.gov.uk/evchargepoint
. This chargepoint was installed by Worcestershire County Council as part of an OLEV funded project, backed by private funding by Chargemaster. 12 chargepoints in total were installed across the county. Call Us on 01527 860000
Wonderfully situated in Wychbold near Droitwich, West Hagley near Stourbridge and also in Cheltenham Webbs is a family business committed to providing the very best for your garden and home. We have everything for the dedicated and occasional gardener alike, as well as providing great places to visit for a great cup of coffee and much more.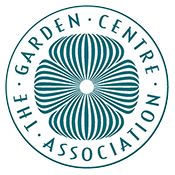 Back to top