Fruity Flavours for Smaller Spaces
Try these exciting varieties, which offer big crops on compact plants...



GROW YOUR OWN SUMMER FRUITS
The sweet taste of freshly picked summer fruit is like no other, but if you don't have space for large bushes or trees try these exciting varieties, offering big crops on compact plants.
PINT-SIZED RASPBERRY PLANTS
Available for the first time in our store this spring, 'Ruby Beauty' is a small raspberry plant, which grows to just one metre (3ft) in height, yet it can produce up to 1.5kg (3.3lb) of delicious fruits. Plant it in a sunny bed or border, or pack three plants into a large container – such as a half-barrel – filled with John Innes No. 3 compost. The fruits are easy to protect from birds with netting, and the sturdy thornless stems don't need any supporting, either, making this fruit bush perfect for those with little spare time.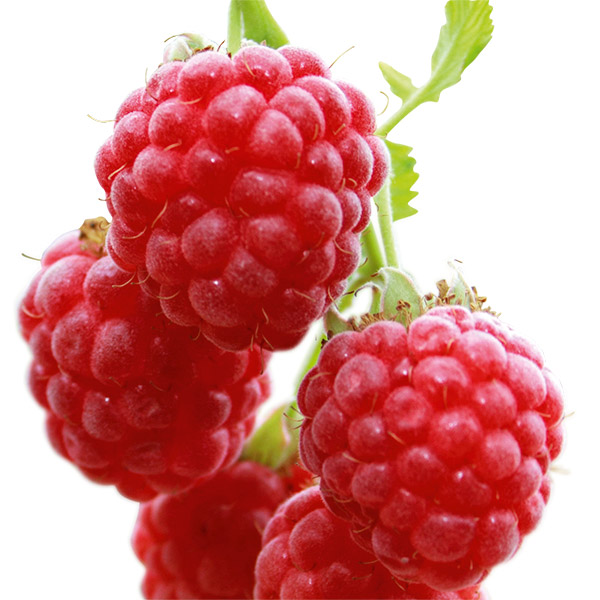 Raspberry growing tips
Raspberry plants prefer well-drained soil, or John Innes No 3 compost, and a sunny site, although they will tolerate part shade. Enrich the soil with an all-purpose fertiliser, such as Westland Fish, Blood & Bone, before planting in spring. When growing in pots feed regularly with Miracle-Gro Gro Your Own plant food after the flowers appear. And cut back canes (stems) that produced fruit to ground level after harvesting.
The thornless stems of the dwarf raspberry 'Ruby Beauty' are covered with early summer fruits that are ready to harvest from June
RHUBARB FOR A PATIO
'Apple Delight' is an easy-to-grow rhubarb variety with a sweet, fruity flavour – perfect for pies and crumbles. This disease-resistant plant will produce a harvest over many months and its pretty pink and green stems and leaves grow to just 1m (3ft) in width and height. It will also thrive in a large tub of John Innes No 3 compost.
Rhubarb growing tips
Choose a sunny site and dig compost into the soil. Ensure buds are just below the surface after planting, and don't harvest any stems in the first year. Feed in summer with a well-balanced fertiliser, such as Westland Growmore. Harvest stems in the second year from April to July by twisting them off close to the base. Leave at least 3-5 stems after each harvest.
GIANT STRAWBERRIES
You will be amazed by the gigantic fruits produced by the strawberry 'Sweet Colossus', which can reach the size of a child's hand and weigh up to 43g (1½ oz) each. However, the plants themselves are no larger than ordinary strawberry varieties, measuring just 20cm by 30cm (10 x 12in), and they are easy to grow too.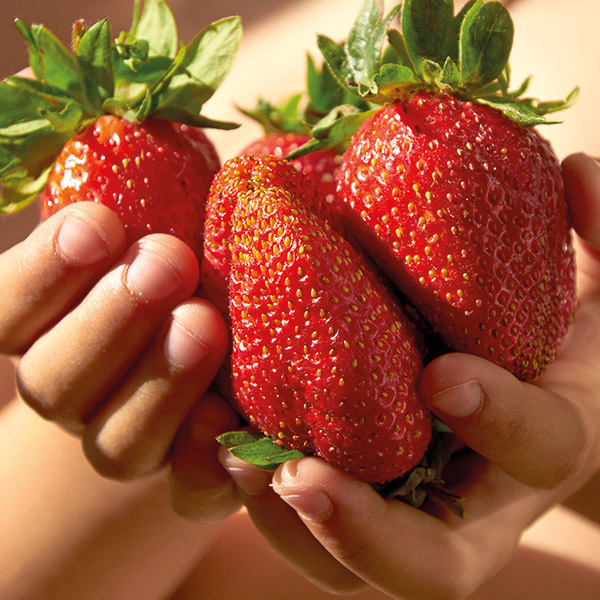 Strawberry growing tips
Plant 'Sweet Colossus' in sunny beds of free-draining soil, or pots and baskets filled with multi-purpose compost. When the flowers start to form in late spring, feed with Vitax Organic Strawberry Fertiliser. Water plants well, and prevent the fruits rotting where they touch the ground by tucking some straw under the developing berries.

Feeling inspired?
Follow our simple, short recipes to create delicious desserts from your home grown fruit...