We find ourselves in another year like no other. Last year saw many people locked down in their homes and wanting to make the most of the glorious spring weather in their gardens. It also saw upwards of 3 million new gardeners take up the past time. This has resulted in a far higher demand for gardening products than we have previously seen at this time of year for a number of categories but especially Garden Furniture and BBQs.

To compound matters global shipping has become extremely challenging with insufficient space on container ships, insufficient containers to fill with product and now the Suez Canal blocked for potentially at least two weeks.

All of this has caused us to pause sales of some products until we can give our customers some clarity on when they will receive their orders.

We have been assured by all of our suppliers that our orders will arrive in the UK this season and therefore we would ask our existing customers who have already placed their orders not be concerned. It is likely that their may be delays to your orders but we sincerely hope that these would not exceed 2-3 weeks from the date you were originally advised when you purchased you furniture.

Please be assured that as information becomes available we will contact you with an update. Call Us on 01527 860000
Wonderfully situated in Wychbold near Droitwich, West Hagley near Stourbridge and also in Cheltenham, Webbs is a family business committed to providing the very best for your garden and home. We have everything for the dedicated and occasional gardener alike, as well as providing great places to visit for a great cup of coffee and much more.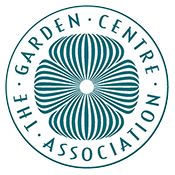 Back to top