Get expert gardening advice from our Garden Guru, Frank Hardy. If you enjoy spending time in your garden like we do we're sure there will have been a time when you thought "Help! What do I do with this spot?". And there are hundreds of variations...

What can I do with my small or narrow or wild garden?

What will grow in that shady spot?

What do I do with an awkward slope?

Which plants suit my soil the best?

If this sounds familiar then you and your garden would greatly benefit from Webbs Garden Guru service! We can give you no-nonsense advice and cost effective solutions to those nagging garden issues. For just £179 for Webbs clubcard members (£199 non members) you will receive a 1.5-2 hour consultation in your garden where our experienced Garden Guru will offer you solutions for making the most of your garden.

Speak to a member of our team in-store at the Outdoor Plant Department Call Us on 01527 860000
Wonderfully situated in Wychbold near Droitwich, West Hagley near Stourbridge and also in Cheltenham, Webbs is a family business committed to providing the very best for your garden and home. We have everything for the dedicated and occasional gardener alike, as well as providing great places to visit for a great cup of coffee and much more.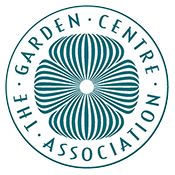 Back to top