Food at Webbs : The Gelato Bar
Find a feast of flavours at Webbs Wychbold...



SUPER COOL SWEET TREATS
Gelato Bar
Food Hall, Wychbold

Capture a little taste of Italy with our new Gelato Bar at Webbs, Wychbold. In this new and very tasty area of the Food Hall, we make fresh gelato and serve it to you in delicious waffle cones, shakes and even affogato. With only around 5% naughtiness, you can slurp your sundae without feeling guilty (well, almost).
Pick from over 10 freshly made gelato flavours including classics such as fresh strawberry, chocolate and vanilla to unique and special flavours like Webbs Honey and Ginger.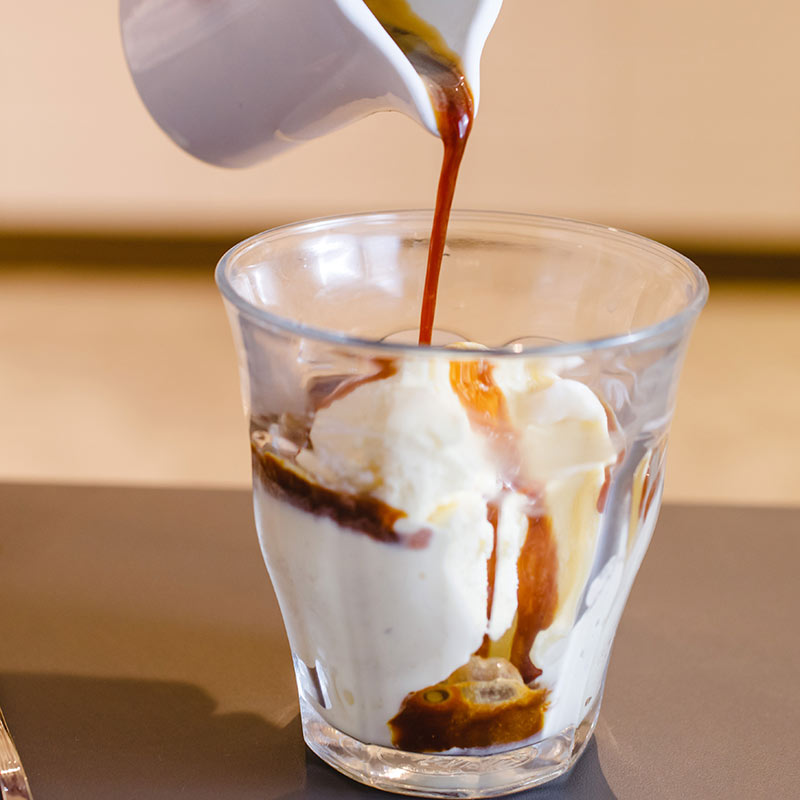 Enjoy an Affogato with melted chocolate or fresh coffee
WEBBS GELATO: FRESHLY MADE EVERYDAY
Our gelato chefs, Mark & Sarah, make fresh gelato in-store every day, following our bespoke Italian recipe. Here's how they do it...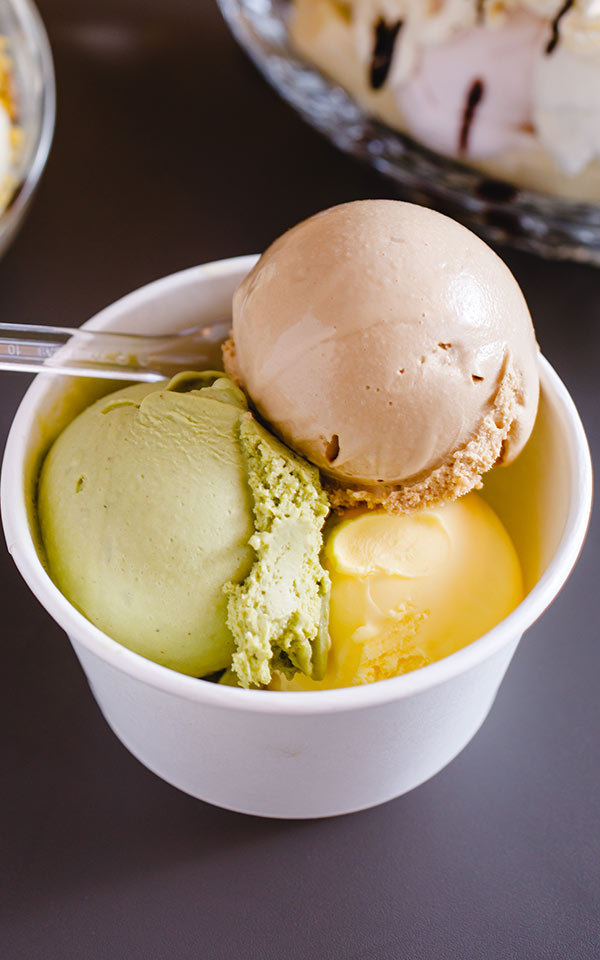 1) Webbs gelato chefs start by pasteurising the basic gelato ingredients, including skimmed milk making our gelato just 5% fat or less

2) This mixture is left overnight in our gelato lab to develop and intensify the quality

3) Next, it's time to start creating each unique flavour, adding fresh fruit reductions, Webbs honey and other delicious treats

4) Now it's time to gently blend the mix together and freeze it in the lab

5) The gelato is nearly ready. Following traditional techniques the gelato chefs creatively fold together and hand spatula the finished gelato into an authentic Napoli tub and top with tasty delights such as fresh fruits

6) And voila! Delicious homemade gelato is ready for you to indulge yourself with.

ENJOY!