How to Create a Mini Alpine Garden
An easy way to adding a long lasting planted arrangement that will suit any garden or balcony...
HOW TO PLANT A MINIATURE ALPINE GARDEN
Starting with a shallow modern bowl, create this pretty display of easy-care alpines and succulents to enjoy their colours and textures throughout the year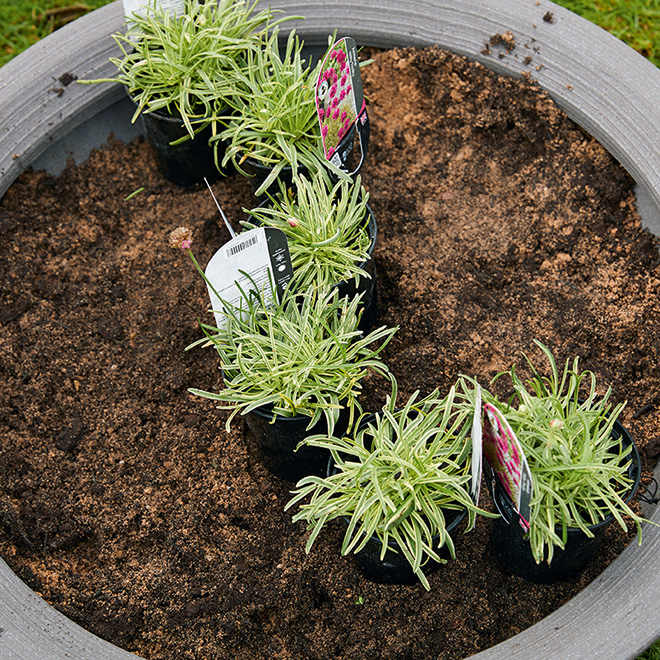 1) Fill the bowl
Add a 2:1 mix of John Innes No 2 compost and grit to a bowl with a drainage hole at the bottom. Choose a range of plants.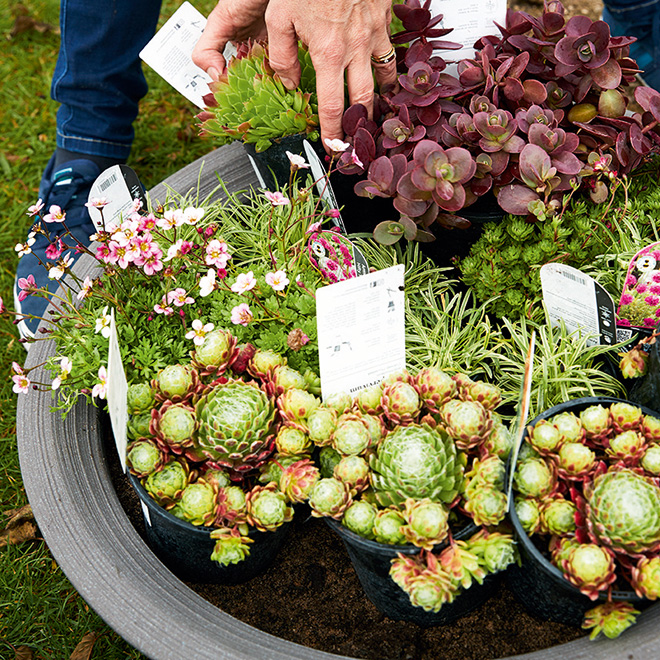 2) Set out your plants
Place your succulents and alpines in their pots on the surface to check that they fit, and arrange them in a pattern.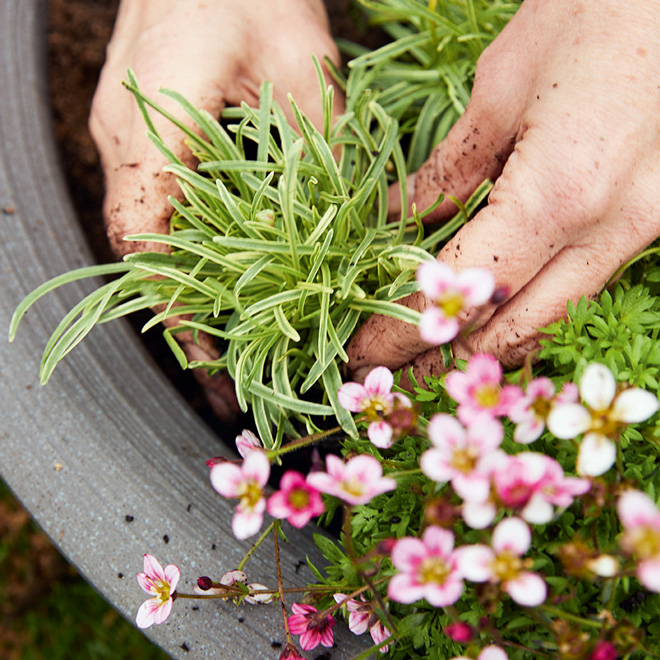 3) Plant in the compost
Water the plants, then slip them out of their pots and plant up. Take care not to bury the stems and leaves. Water gently.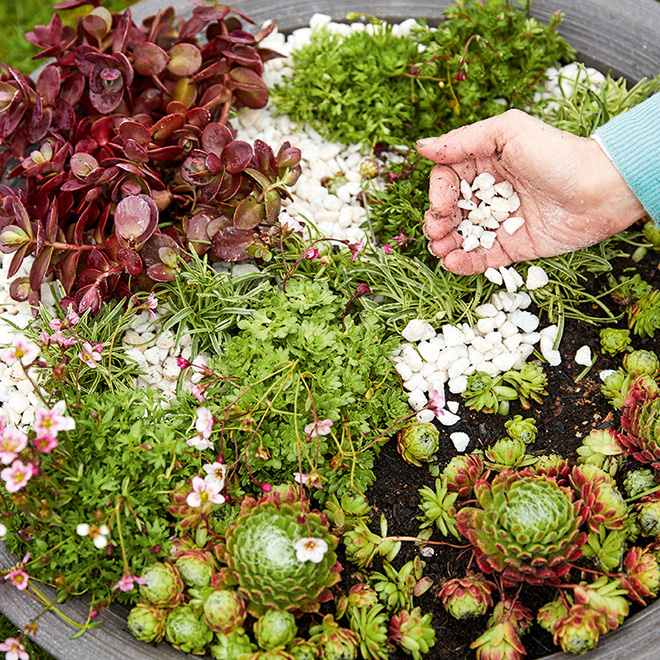 4 Add a gravel layer
Sprinkle a layer of decorative gravel between the plants. This keeps the leaves dry and prevents them from rotting.
What plants to use for an alpine pot?
Houseleeks
(
Sepervivum
) look like tiny leafy water lilies.
Thrift
(
Armeria
, shown in step 3) has pink summer blooms.
Saxifrage
(
Saxafraga
) blooms in spring and has pretty leaves too.
Lewisia
Bears colourful summer flowers over wide, fleshy leaves.