Lemax Cocoa Cups
Lemax Cocoa Cups is a Lemax Sugar 'N' Spice lighted building with animation featuring a spinning cup fairground style ride
Read more
FREE DELIVERY when you spend over £50 on Lemax
  (excludes highlands & islands)
Details
Why we love it:
Lemax Cocoa Cups is part of the Lemax - Sugar 'N' Spice theme for 2017
It's an animated, lighted building made from a polyresin/plastic blend and comes complete with a soundtrack and volume control
Look on in wonder and excitement as the cocoa cups spin the occupants around the revolving floor, much like a traditional waltzers fairground ride
The sign board also lights up and the lights around the base flash on and off to add atmosphere and wonder to your Lemax village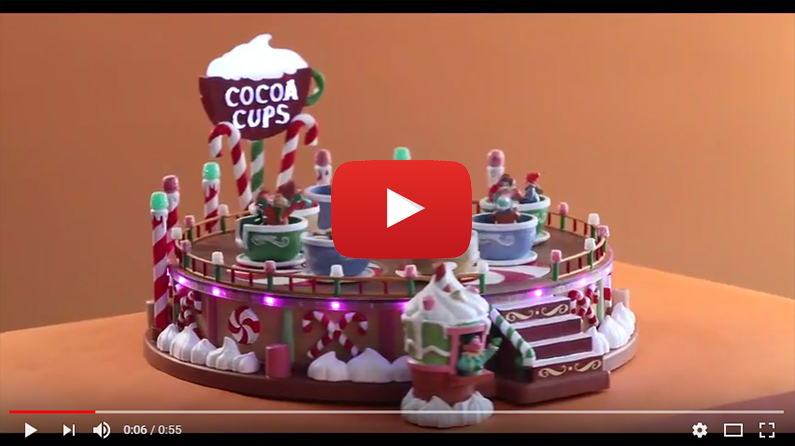 What you need to know:
1 x Lemax Cocoa Cups
Approx. size (H x W x D): 6.69 x 11.42 x 11.42 inches 17 x 29 x 29 cm
Year Released: 2017
Made of: Polyresin Plastic Blend
Product Type: Sights & Sounds
Control Switch: Volume Control and Power Switch for all functions
Electrical: Adaptor included
Current: This unit will draw approx. 280mA current at 4.5V DC
Specification
Delivery & Returns
You May Also Be Interested in....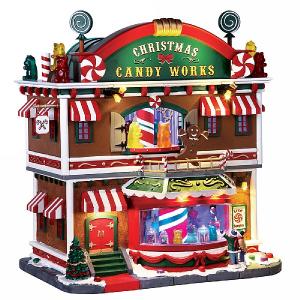 Lemax Christmas Candy Works
£101.24

was £134.99
Quick View >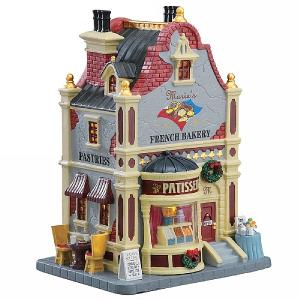 Lemax Marie's French Bakery
£33.74

was £44.99
Quick View >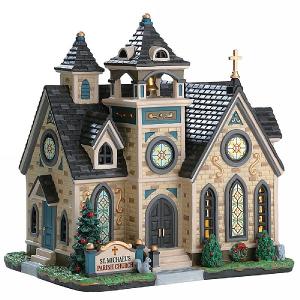 Lemax St. Michael's Parish Church
£33.74

was £44.99
Quick View >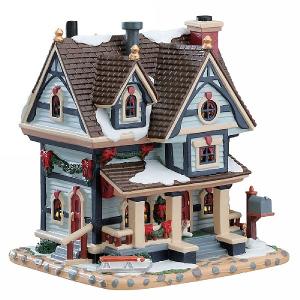 Lemax Thompson's Manor
£26.24

was £34.99
Quick View >
Other Products In This Category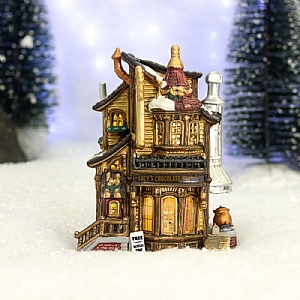 Lemax Lucy's Chocolate Shop
£19.49

was £25.99
Quick View >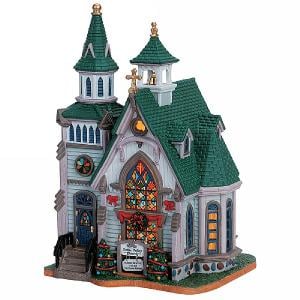 Lemax Cedar Valley Church
£26.24

was £34.99
Quick View >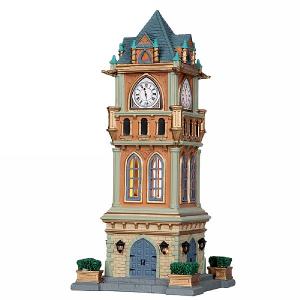 Lemax Municipal Clock Tower
£26.24

was £34.99
Quick View >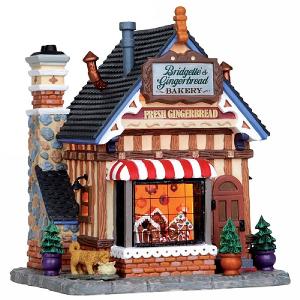 Lemax Bridgette's Gingerbread Bakery
£26.24

was £34.99
Quick View >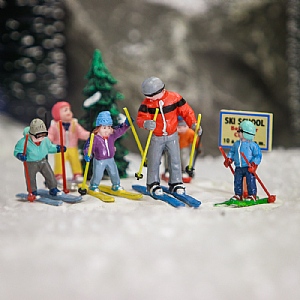 Lemax Ski School
£11.99

was £15.99
Quick View >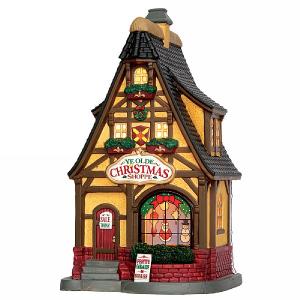 Lemax Ye Olde Christmas Store
£26.99

was £35.99
Quick View >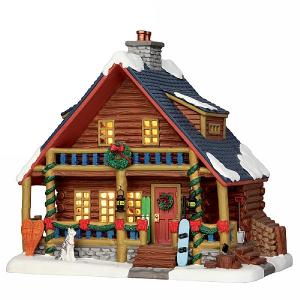 Lemax Parker's Cabin
£28.49

was £37.99
Quick View >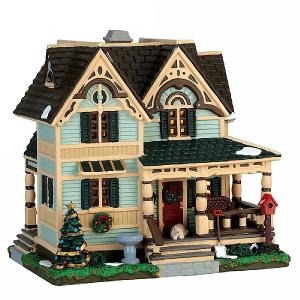 Lemax Allison House
£29.99

was £39.99
Quick View >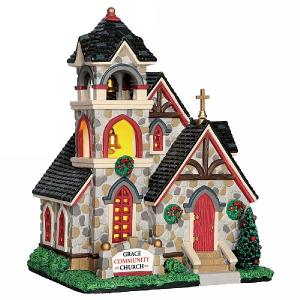 Lemax Grace Community Church
£26.99

was £35.99
Quick View >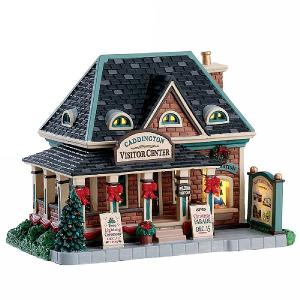 Lemax Caddington Visitor Center
£26.99

was £35.99
Quick View >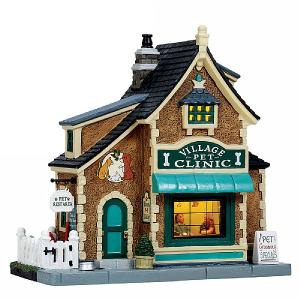 Lemax Village Pet Clinic
£28.49

was £37.99
Quick View >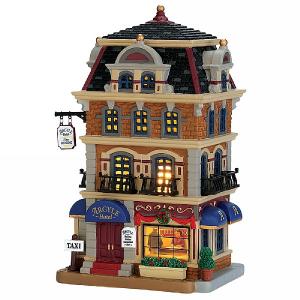 Lemax Argyle Hotel
£28.49

was £37.99
Quick View >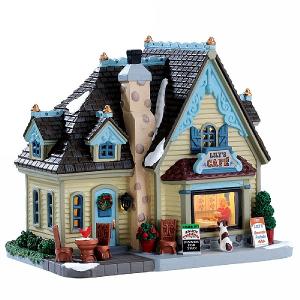 Lemax Lily's CafÚ
£28.49

was £37.99
Quick View >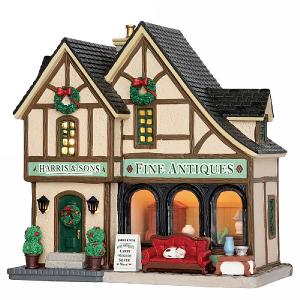 Lemax Harris & Sons Fine Antiques
£28.49

was £37.99
Quick View >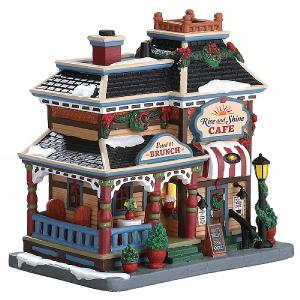 Lemax Rise And Shine CafÚ
£26.24

was £34.99
Quick View >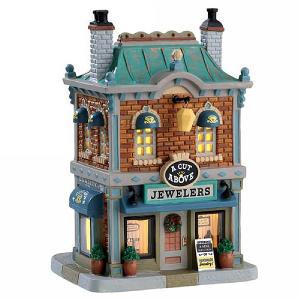 Lemax A Cut Above Jewelers
£23.99

was £31.99
Quick View >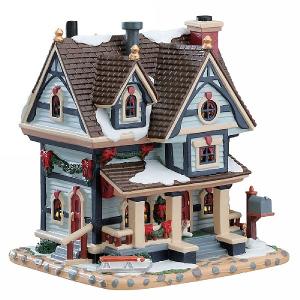 Lemax Thompson's Manor
£26.24

was £34.99
Quick View >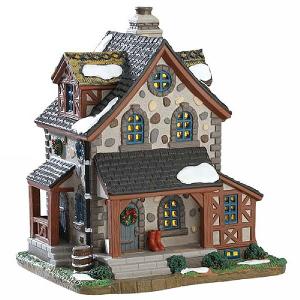 Lemax Belle Vue Cottage
£23.99

was £31.99
Quick View >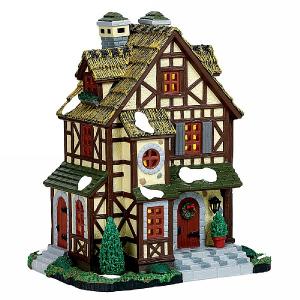 Lemax Mon Reve Cottage
£23.99

was £31.99
Quick View >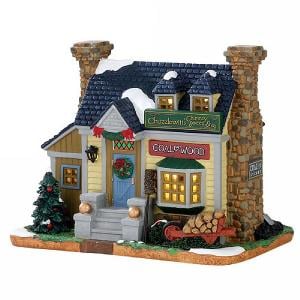 Lemax Chuzzlewitt's Chimney Sweep Shop
£23.99

was £31.99
Quick View >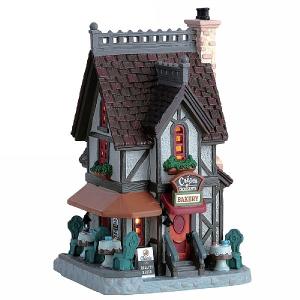 Lemax Crepes & Croissants Bakery
£23.99

was £31.99
Quick View >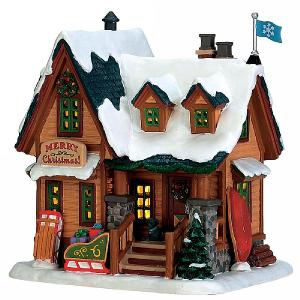 Lemax Williams Cabin
£26.24

was £34.99
Quick View >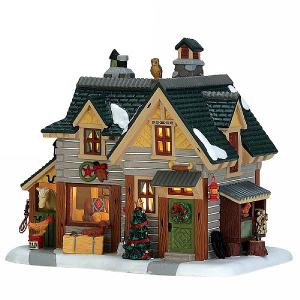 Lemax A Cowboy Christmas
£29.99

was £39.99
Quick View >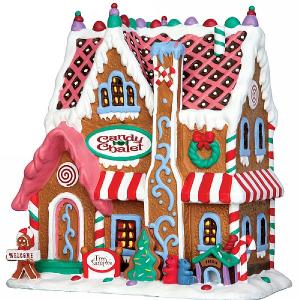 Lemax Gingerbread House
£28.48

was £37.99
Quick View >
Be the first to write a review
Feel free to leave a review of this product, good or bad it helps other customers with their buying decision