Home
Limiting online orders due to Covid-19
Limiting online orders due to Covid-19
Thank you for your continued support, understanding and patience. At times we need to pause online orders for some of our products (this includes items like plants, pet and food products) to ensure the safety of our dedicated teams in our warehousing department. We also want to ensure our customer orders are completed in a timely manner, and with the continued care and dedication that our customers are used to.
You can still buy any product, such as plants, from our website. However, when we need to pause our website, you won't be able to checkout your online basket until the website is open again to accept orders for all of our products. You can typically expect to complete your purchase from 9.30am Monday - Friday. Once our daily order limit is met, we will then need to pause our website. We advise that you complete your online order in the morning.
If you would like to purchase furniture, BBQs and large landscape items, these items are available to purchase online at any time of the day or the week.
Please keep checking our website for important updates and view our
FAQs.
We appreciate your patience during these unprecedented times. We assure you that our teams are working their very best to stay on top of the latest development and help all our loyal customers.
Thank you from everyone at Webbs. Call Us on 01527 860000
Wonderfully situated in Wychbold near Droitwich, West Hagley near Stourbridge and also in Cheltenham, Webbs is a family business committed to providing the very best for your garden and home. We have everything for the dedicated and occasional gardener alike, as well as providing great places to visit for a great cup of coffee and much more.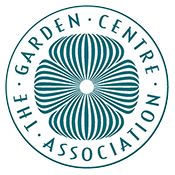 Back to top