Guide: Introducing Nemesias
Discover these dainty plants, which are perfect for beds or containers...



MAKE ROOM FOR NEMESIAS
A flurry of flowers in shades of blue, pink, purple, white and yellow will greet you from late spring to early autumn when these beautiful bedding plants are in bloom. Use nemesias to create colourful container displays, brighten up a rock or gravel garden, or add a frill of blooms around your borders. The flowers are also scented, so plant them where you can enjoy their fragrance.
When potting up nemesias, use good quality multi-purpose compost, such as Westland Jack's Magic, or plant them in the ground in well-drained soil. Water the plants in their pots before planting, and ensure you don't bury the stems. Keep them well watered, and take off old blooms regularly, which will encourage more flowers to form. After a few weeks, add a pick-me-up fertiliser, such as Miracle-Gro Pour & Feed.
Read more about new Nemesia 'Confetti Improved', bred by Richard Webb.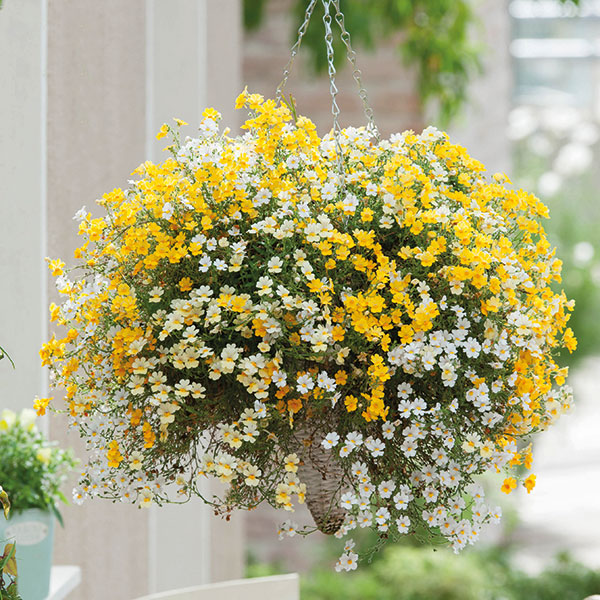 Combine nemesias in different colours in a basket to create a long-lasting display

TRY ONE OF OUR FAVOURITE NEMESIA VARIETIES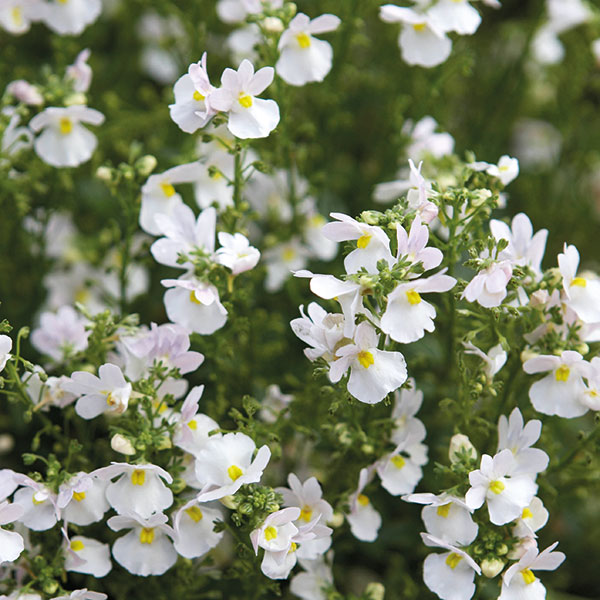 1 'Wisley Vanilla'
With flowers in a delicate shade of white with a pale pink flush, this beautiful variety also has a strong vanilla scent that adds to its charms. Combine it with bedding in other pastel shades for a calming display.
Height and spread - 30cm x 30cm (12in x 12in)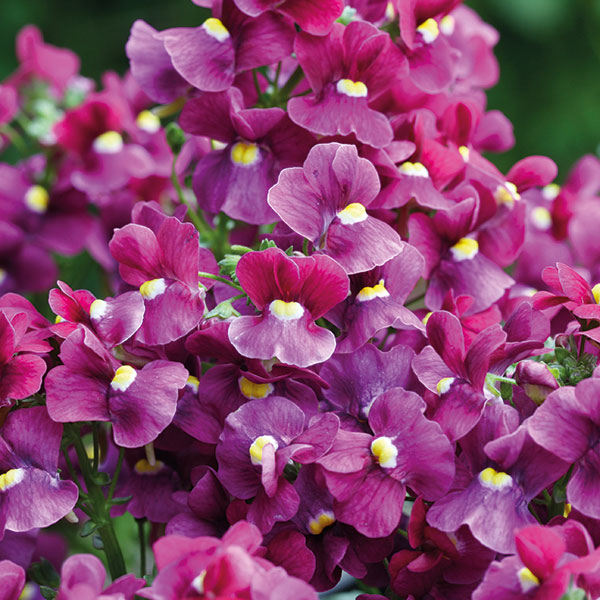 2 'Bordeaux'
The rich pinky-purple flowers of this new variety make a great match for cream nemesias. Or team them in a border with pale yellow blooms, such as Coreopsis, to pick out the dot of colour in the centre of each flower.
Height and spread - 25cm x 30cm (10in x 12in)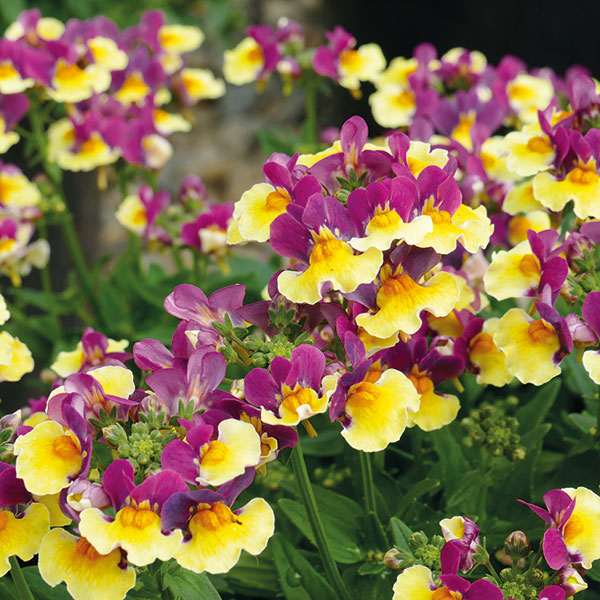 3 'Rhubarb and Custard'
One of the prize-winning 'Aroma' varieties, with a deliciously sweet scent and unusual bi-coloured violet and yellow flowers, this beauty has a star quality and demands attention, so let it shine in a pot of its own.
Height and spread - 20cm x 20cm (8in x 8in)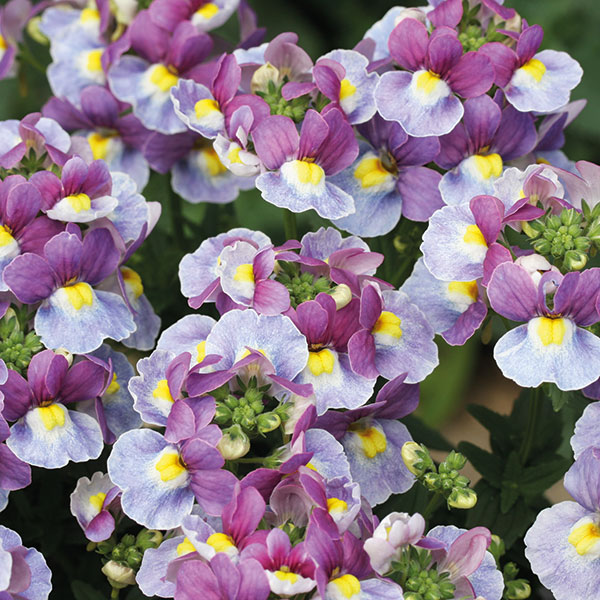 4 'Lilac Queen'
This variety's sweet vanilla fragrance draws you in to take a closer look at its pretty lilac and pink blooms. Plant it in patio pots or next to a seating area, where you can appreciate its scent and delicate colours.
Height and spread - 25cm x 30cm (10in x 12in)
Webbs Top Tip: - trim off faded flowers to encourage these compact plants to continue blooming