Outdoor Asado cooking with Kadai
Now is the season to sow your seeds, replenish your garden and brush off your barbecue. None better than a Kadai for cooking and enjoying relaxing evenings around your fire bowl.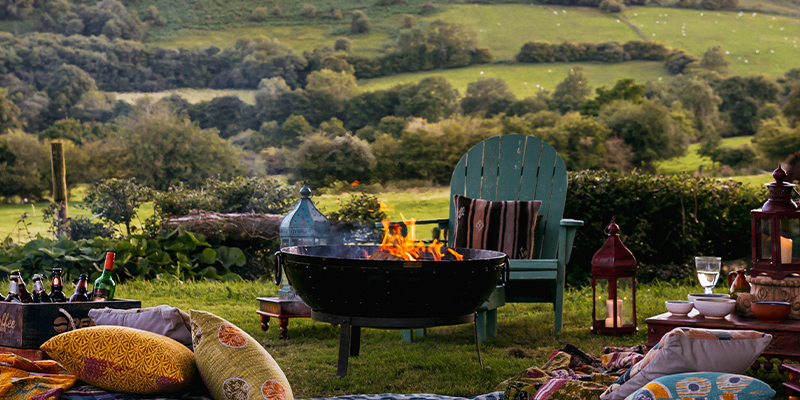 Asado is the South American term for entertaining outdoors with friends and family over an open fire. A traditional asado is about as simple as cooking gets. A wood and charcoal fire is built and mixed meats are roasted over it on a cast iron grill. When creating your asad you need the right kind of fuel for your grill.

You can elevate your Kadai experience further with a fantastic accessory from our wide range, including the launch of the Asado Cross. Every product adds a new twist and helps us all become barbecue experts, especially when combined with the finest meats, fish and vegetables from here at Webbs, perfect for grilling, roasting and pan-frying on your Kadai.
Shop Kadai
Charcoal briquettes or wood are the best heat sources as they allow for more controlled cooking temperature. Add wood chips for an extra smoky flavour when cooking your meat.
Some meats that our Butchers at Webbs would suggest for use on your grill is:
Merguez Sausages

Short Beef Ribs

Ribeye Steak

Briskets

Sirloin

Chorizo
Shop Butchery