Growing Seed Potatoes In A Bag
Follow our guide to find out what to do if you want to plant seed potatoes in a bag...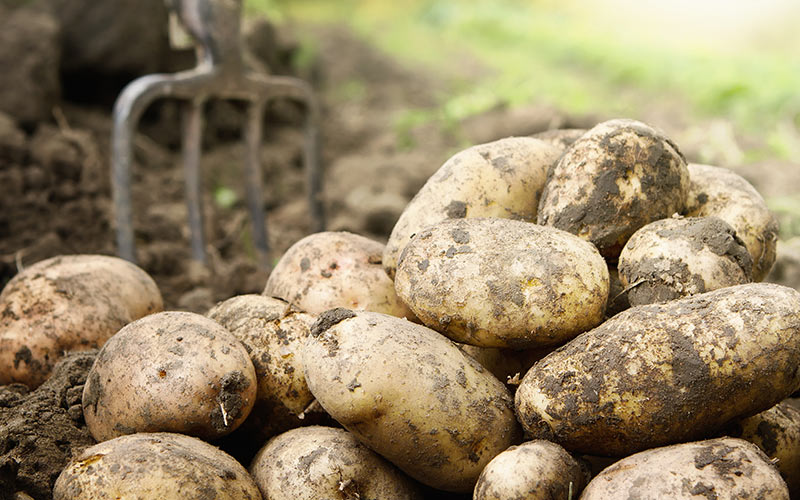 Growing Potatoes In A Bag
Short on space? Growing seed potatoes in a bag is a simple way to grow a delicious crop of potatoes when space is limited. You could grow them on a balcony or small patio, or make it a group project if you share a house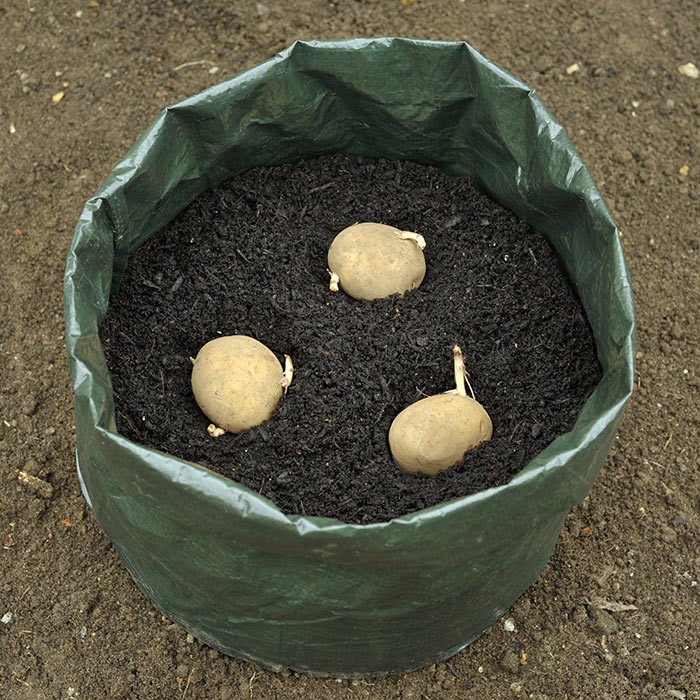 How to grow potatoes in a bag
Always ensure that you position your potato bag in a bright, sheltered spot – outside the kitchen door on the patio is perfect.

Fill your bag around 2/3rds full with good quality, multi- purpose compost

Water the compost so it is moist and then place 3 or 4 of the seed potatoes into the compost evenly spaced around 6" (15cm) apart on top of the soil – be careful not to damage the shoots if they have been chitted. You can find out more about chitting here

Cover the potatoes with around 4" (10cm) of compost and give them another good water to settle the seed potatoes in

Check the bag once a week to make sure it has not become waterlogged if there has been a lot of rain.

As the shoots grow from the potatoes, keep adding a couple of inches ofcompost to cover them until the bag is full. Keep topping up as they grow, and water with a liquid fertilizer once every 2 weeks to ensure great results.

After approximately 12 weeks the potatoes should be ready to harvest. You should allow the leaves & stems to wither before cutting them to soil level & discarding. Then wait for a further 2 weeks before harvesting to ensure the skins will have set properly.

If you want to check your potatoes are ready, have a gentle dig below the surface to check how big they are. If they feel too small just leave them for another week or so before lifting them out and enjoying your harvest!
Expert Tip: Potato bags are also ideal if you want to try a small quantity of a new or interesting variety for the first time.
Expecting frosty weather?
Once shoots start emerging above the compost there is a chance that frosts can blacken them and delay production. To stop this from happening you should 'earth up' your potatoes as soon as the shoots emerge above ground. Simply draw some soil over the top of the shoots to cover them again.

Make sure you water your potatoes regularly, particularly during dry weather. This is particularly important when the potatoes are starting to form.




We hope you have fun planting and growing your potatoes & enjoy eating your first yummy harvest even more!

Share your photo's with us Facebook twitter Instagram

Everything you need to grow your own potatoes is available in store at Webbs, Wychbold and Webbs, West Hagley.