Potts Sauce for Bolognaise 400g
Potts Sauce for Bolognese 400g is a rich and flavoursome fusion of sautéed onions simmered with plenty of tomatoes, red wine, herbs and a dash of balsamic. The perfect start for a brilliant spaghetti bolognaise, it can also be eaten as a rich vegetarian sauce
Read more
Details
Why we love it:
This Sauce for Bolognese from the Potts Partnership is a bolognaise sauce with a rich and flavoursome fusion of sautéed onions simmered with plenty of tomatoes, red wine, herbs and a dash of balsamic
Suitable for vegetarians without the addition of meat, it can also be enjoyed as a rich pasta sauce on its own
Made in small batches for home cooked flavour, this Potts sauce contains no artificial colours or flavourings and is an easy way to transform simple ingredients into restaurant quality meals
It's made by the Potts Partnership, which began in late 2007 in the kitchen of the family's Marlborough home and which now makes a comprehensive range of sauces, stocks, gravies and more
What you need to know:
1 x Potts Sauce for Bolognaise
Cooked in open pans not the pouch for home cooked flavour
Made in small batches
Contains no artificial colours or flavourings
INGREDIENTS:
Tomatoes (41%), Onions (12%), Water, Celery (8%), Tomato Puree (8%), Red Wine (4%), Olive Oil, Balsamic Vinegar, Basil, Parsley, Garlic, Vegetable Bouillon Powder, Sugar, Concentrated Lemon Juice, Black Pepper, Bay Leaf
ALLERGEN AND DIETARY INFORMATION:
Contains celery and milk. Suitable for coeliacs. Suitable for vegetarians
Specification
Delivery & Returns
You May Also Be Interested in....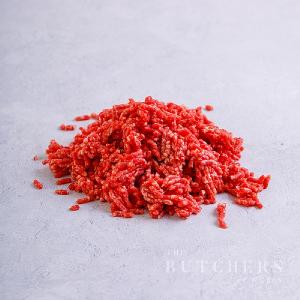 Minced Beef Steak
£4.50
Quick View >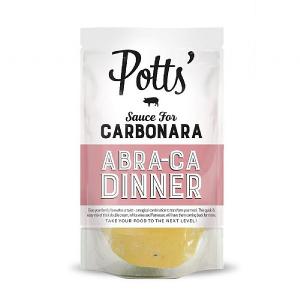 Potts Carbonara Cooking Sauce 350g
£3.89
Quick View >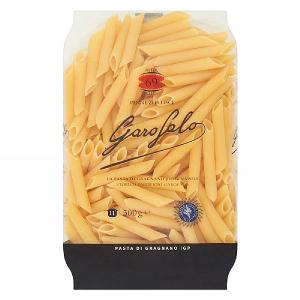 Garofalo Penne Ziti Lisce 500g
£2.29
Quick View >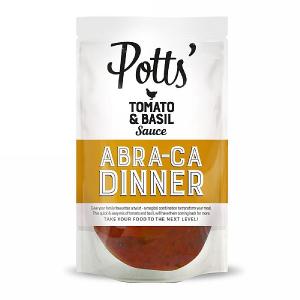 Potts Tomato & Basil Sauce 400g
£3.99
Quick View >
Other Products In This Category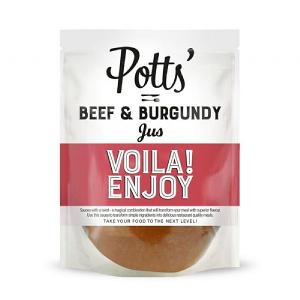 Potts Beef Burgundy Jus Pouring Sauce 250g
£3.79
Quick View >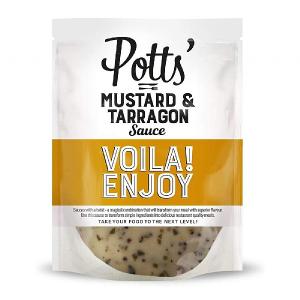 Potts Mustard & Tarragon Pouring Sauce 250g
£3.79
Quick View >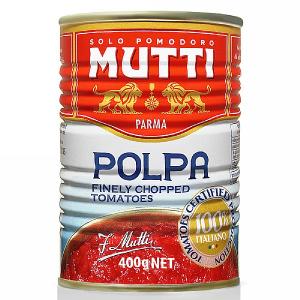 Mutti Finely Chopped Tomatoes (400g)
£1.69
Quick View >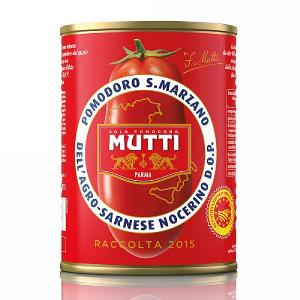 Mutti San Marzano Peeled Tomatoes (400g)
£3.79
Quick View >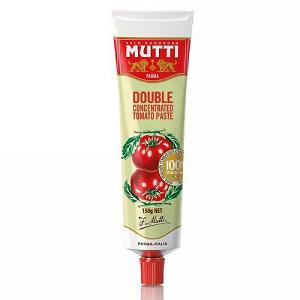 Mutti Tomato Puree (130g)
£1.69
Quick View >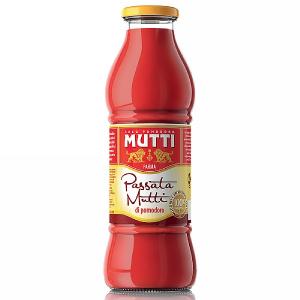 Mutti Passata (700g)
£2.69
Quick View >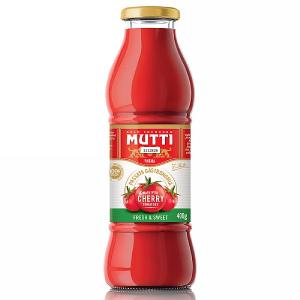 Mutti Passata Cherry Tomatoes (400g)
£3.49
Quick View >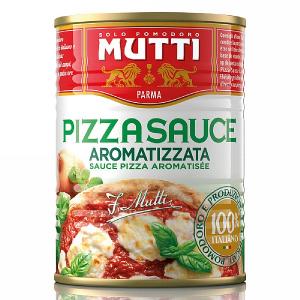 Mutti Flavoured Pizza Sauce (400g)
£1.99
Quick View >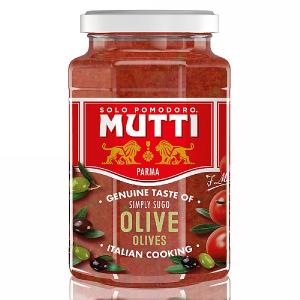 Mutti Tomato Pasta Sauce with Black & Green Olives (400g)
£3.49
Quick View >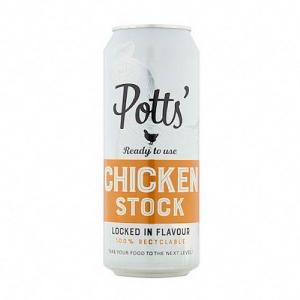 Potts Chicken Stock in Recyclable Can 500ml
£2.99
Quick View >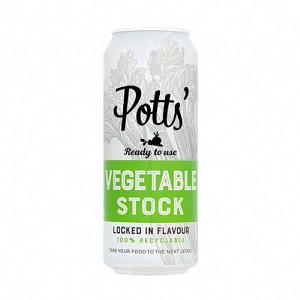 Potts Vegetable Stock in Recyclable Can 500ml
£2.99
Quick View >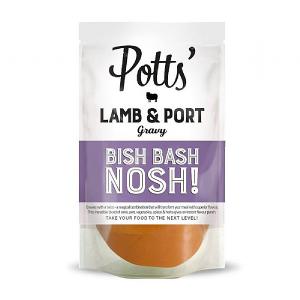 Potts Lamb & Port Gravy 350g
£3.79
Quick View >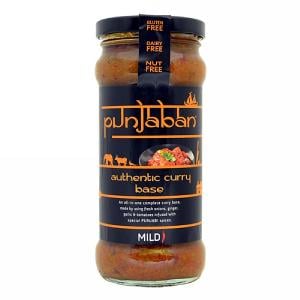 Punjaban Authentic Mild Curry Base 350g
£3.69
Quick View >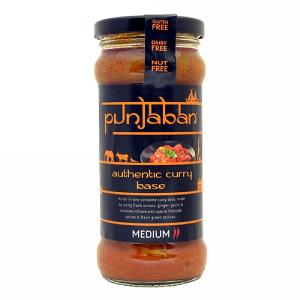 Punjaban Authentic Medium Curry Base 350g
£3.69
Quick View >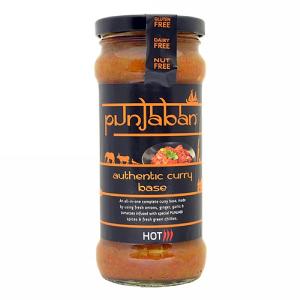 Punjaban Authentic Hot Curry Base 350g
£3.69
Quick View >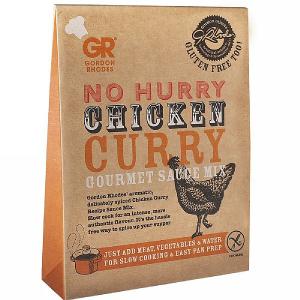 Gordon Rhodes No Hurry Chicken Curry Gourmet Sauce Mix 75g
£2.79
Quick View >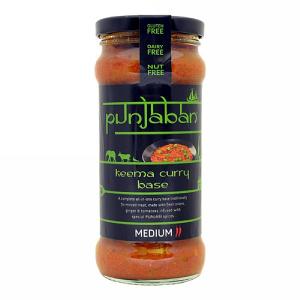 Punjaban Keema Curry Base 350g
£3.69
Quick View >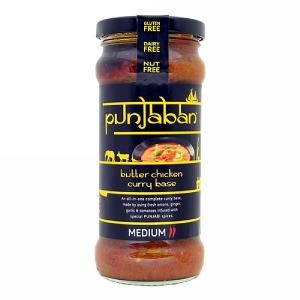 Punjaban Butter Chicken Curry Base 350g
£3.69
Quick View >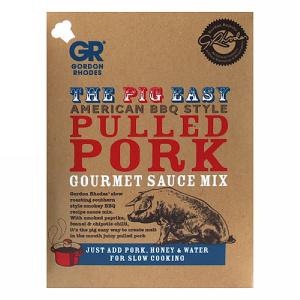 Gordon Rhodes The Pig Easy Pulled Pork Sauce Mix 75g
£2.79
Quick View >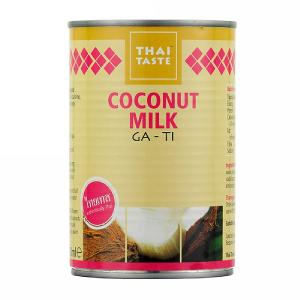 Thai Taste Coconut Milk 400ml
£1.79
Quick View >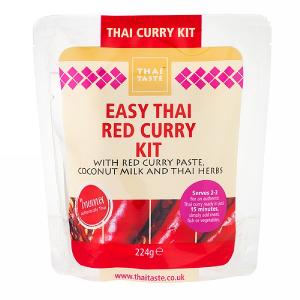 Thai Taste Easy Thai Red Curry Kit 224g
£3.29
Quick View >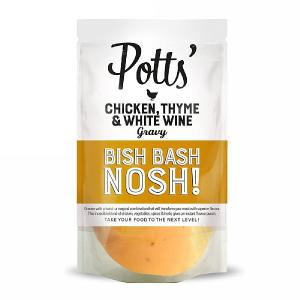 Potts Chicken, Thyme & White Wine Gravy 350g
£3.79
Quick View >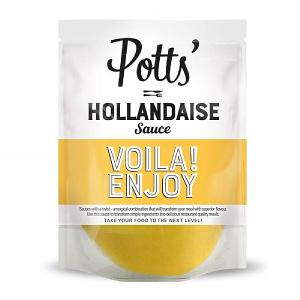 Potts Hollandaise Sauce 250g
£3.79
Quick View >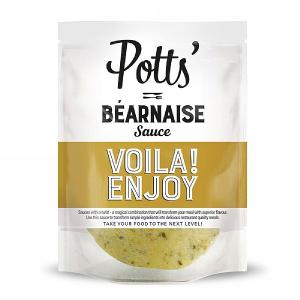 Potts Bearnaise Sauce 250g
£3.79
Quick View >
Be the first to write a review
Feel free to leave a review of this product, good or bad it helps other customers with their buying decision