RHS Ageratum Blue Danube F1 Seeds
The bright blue powder-puff blooms of RHS Ageratum Blue Danube F1 are quick to flower and are weather-resistant. RHS AGM and Perfect for Poliinators
Read more
Details
Why we love it:
RHS Ageratum Blue Danube F1 is part of a range of seeds produced by Mr Fothergill's in association with the Royal Horticultural Society, all of which have an Award of Garden Merit for reliability and good performance
Ageratums are sun loving plants which are ideal for beds and containers and Blue Danube bears numerous heads of small, weather resistant blooms of soft, lavender blue which collectively produce powder puffs of colour
Loved by insects, including butterflies, Ageratum Blue Danube is also labelled with 'RHS Perfect for Pollinators' and its weather resistant blooms make this half-hardy annual a real favourite
What you need to know:
1 x RHS Ageratum Blue Danube F1
Contains approximately 250 seeds
Height x Spread: 20cm x 20cm
RHS AGM
Sow in trays of seed compost thinly, do not cover seed with compost. Firm gently and keep moist. Cover with glass, polythene or propagator lid. Keep at approx. 20-25C. Seedlings appear 10-21 days. Remove cover when seedlings appear. When large enough transplant 5cm apart in trays. Grow on at approx. 15C. Stand outside for a few days late May (avoid frosts). Transplant 15cm apart in flowering position. Keep moist and weed free at all times. Remove dead heads to prolong flowering. Pinch out growing tip to encourage bushier plants
Sow: February - April
Flowering: June - October
Specification
Delivery & Returns
You May Also Be Interested in....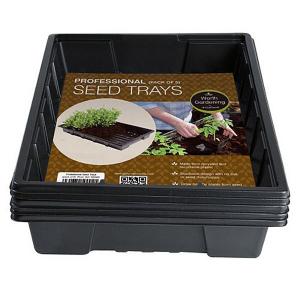 Professional Seed Trays (5)
£2.99

was £4.99
Quick View >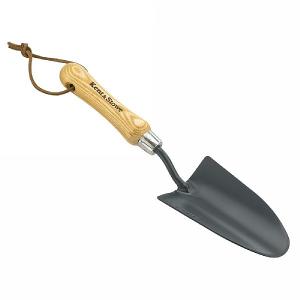 Kent & Stowe Carbon Steel Hand Trowel
£3.99

was £5.99
Quick View >
Other Products In This Category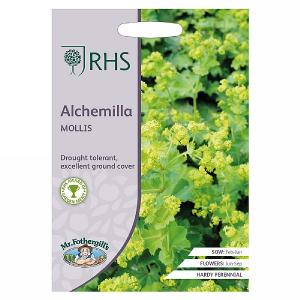 Buy 1 Get 2nd 1/2 Price
RHS Alchemilla Mollis Seeds
£2.35
Quick View >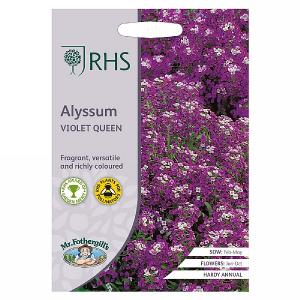 Buy 1 Get 2nd 1/2 Price
RHS Alyssum Violet Queen Seeds
£2.35
Quick View >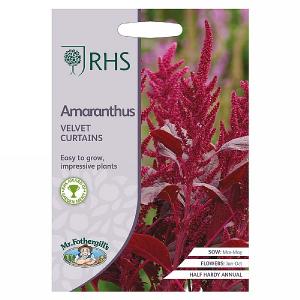 Buy 1 Get 2nd 1/2 Price
RHS Amaranthus Velvet Curtains Seeds
£2.35
Quick View >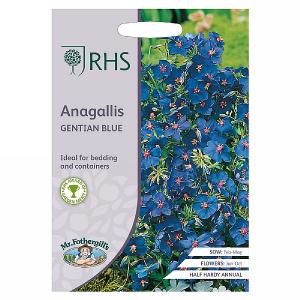 Buy 1 Get 2nd 1/2 Price
RHS Anagallis Gentian Blue Seeds
£2.35
Quick View >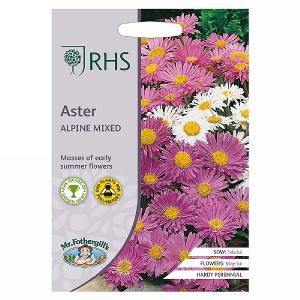 Buy 1 Get 2nd 1/2 Price
RHS Aster Alpine Mixed Seeds
£2.35
Quick View >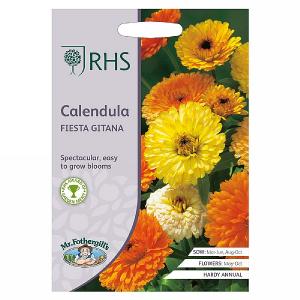 Buy 1 Get 2nd 1/2 Price
RHS Calendula Fiesta Gitana Seeds
£2.35
Quick View >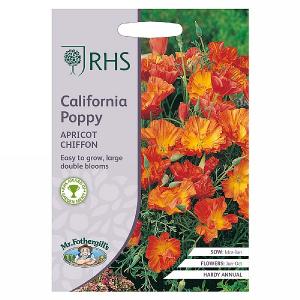 Buy 1 Get 2nd 1/2 Price
RHS California Poppy Apricot Chiffon Seeds
£2.35
Quick View >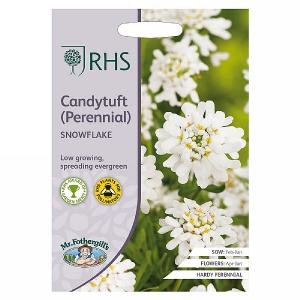 Buy 1 Get 2nd 1/2 Price
RHS Candytuft (Perennial) Snowflake Seeds
£1.80
Quick View >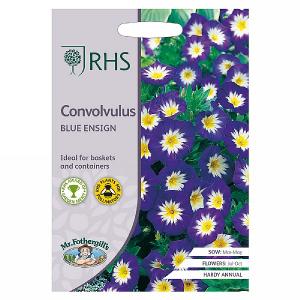 Buy 1 Get 2nd 1/2 Price
RHS Convolvulus Blue Ensign Seeds
£2.10
Quick View >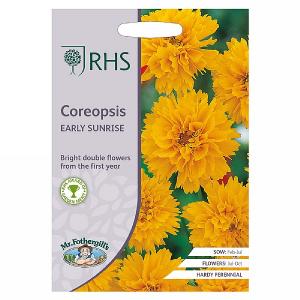 Buy 1 Get 2nd 1/2 Price
RHS Coreopsis Early Sunrise Seeds
£2.35
Quick View >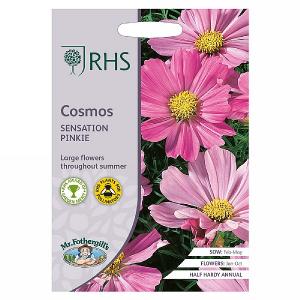 Buy 1 Get 2nd 1/2 Price
RHS Cosmos Sensation Pinkie Seeds
£2.35
Quick View >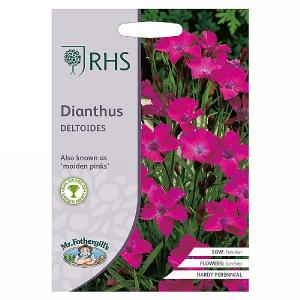 Buy 1 Get 2nd 1/2 Price
RHS Dianthus Deltoides Seeds
£2.35
Quick View >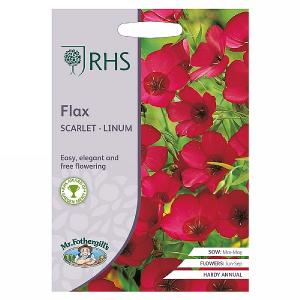 Buy 1 Get 2nd 1/2 Price
RHS Flax Scarlet - Linum Seeds
£2.35
Quick View >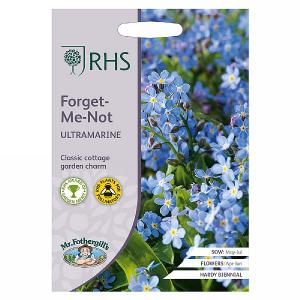 Buy 1 Get 2nd 1/2 Price
RHS Forget-Me-Not Ultramarine Seeds
£2.35
Quick View >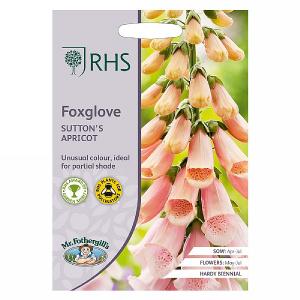 Buy 1 Get 2nd 1/2 Price
RHS Foxglove Sutton's Apricot Seeds
£2.35
Quick View >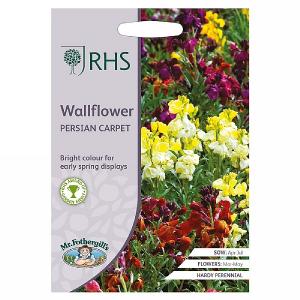 Buy 1 Get 2nd 1/2 Price
RHS Wallflower Persian Carpet Seeds
£2.10
Quick View >
Ageratum Blue Mink
£1.99
Quick View >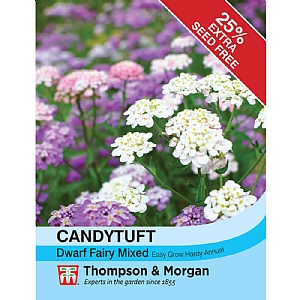 Candytuft (Iberis) Dwarf Fairy Mixed - 600 Seeds
£1.99
Quick View >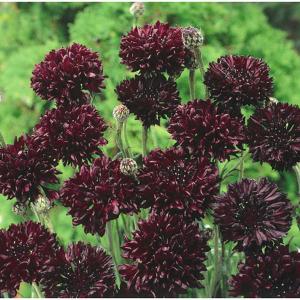 Cornflower Black Ball - 100 seeds
£2.29
Quick View >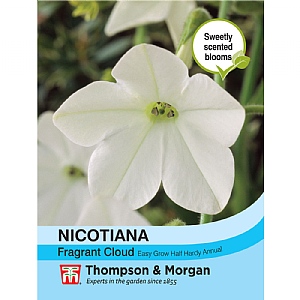 Nicotiana Fragrant Cloud - 1000 Seeds
£2.29
Quick View >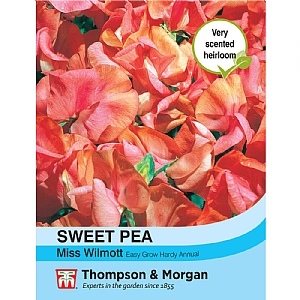 Sweet Pea Miss Willmott
£2.29
Quick View >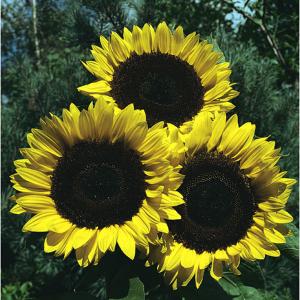 Sunflower Russian Giant - 60 Seeds
£1.99
Quick View >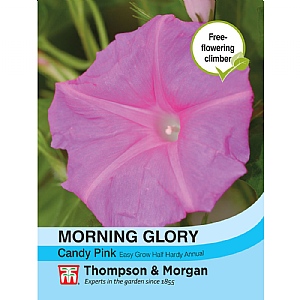 Morning Glory Candy Pink
£1.99
Quick View >
Be the first to write a review
Feel free to leave a review of this product, good or bad it helps other customers with their buying decision