RHS Sweet Pea King Edward VII Seeds
RHS Sweet Pea King Edward VII is a superbly scented heirloom sweet pea variety with an Award of Garden Merit to its name
Read more
Details
Why we love it:
First introduced over 100 years ago, RHS Sweet Pea King Edward VII is still good enough today to have won an Award of Garden Merit from the Royal Horticultural Society in recognition of its reliability and good performance
An heirloom sweet pea variety, it is grown for its superb scent and striking colour and has good heat resistance for longer flowering
Excellent as a climber over fences or trellis in a sunny location, it's also a lovely cut flower
This packet of flower seeds is part of the Mr Fothergill's seed collection in partnership with the RHS
What you need to know:
1 x RHS Sweet Pea King Edward VII
Contains approximately 25 seeds
Height x Spread: 1.8m x 45cm
RHS AGM
From October to late February, sow seeds into deep pots or root trainers filled with a good-quality seed compost and place them in a cold frame. Pinch out the tips as the plants grow to encourage them to become bushier and produce more flowers, and harden off before planting out in early April. Direct sowings can also be made in October or March-April. It is important to remove the faded flowers before they set seed, so picking them to fill a vase inside will only encourage more to form
Sow: January - May, September - October
Flowering: May - October
Specification
Delivery & Returns
You May Also Be Interested in....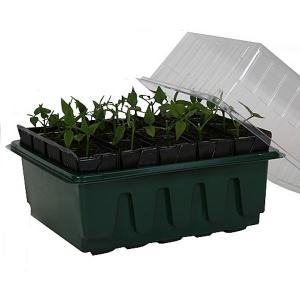 Compact Rootrainers
£8.49
Quick View >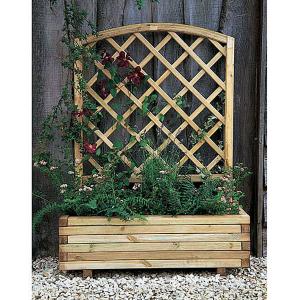 Toulouse Wooden Planter with Trellis
£84.99

was £99.99
Quick View >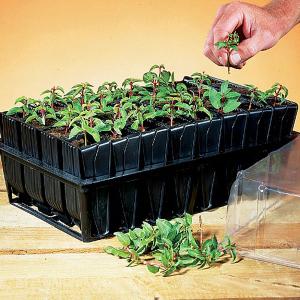 Deep Rootrainers
£9.99
Quick View >
Other Products In This Category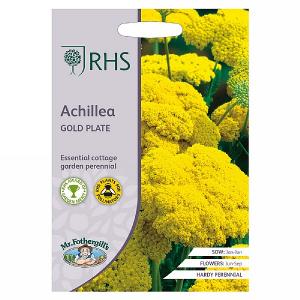 RHS Achillea Gold Plate Seeds
£2.40
Quick View >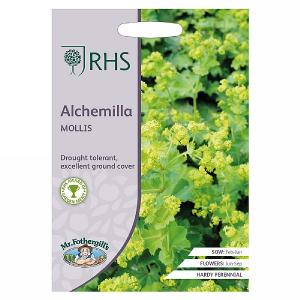 RHS Alchemilla Mollis Seeds
£2.40
Quick View >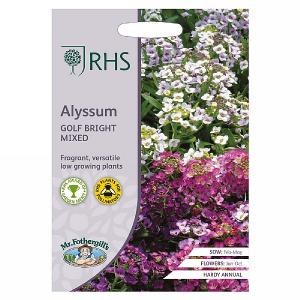 RHS Alyssum Golf Bright Mixed Seeds
£2.40
Quick View >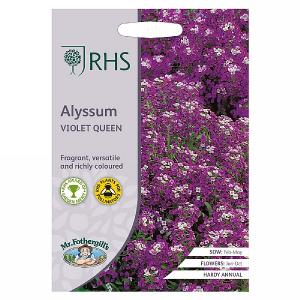 RHS Alyssum Violet Queen Seeds
£2.40
Quick View >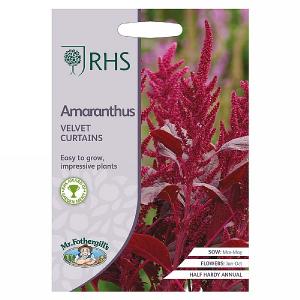 RHS Amaranthus Velvet Curtains Seeds
£2.40
Quick View >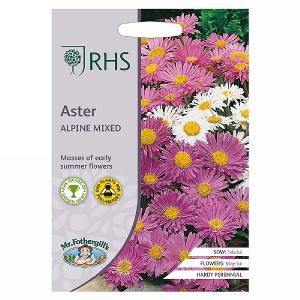 RHS Aster Alpine Mixed Seeds
£2.40
Quick View >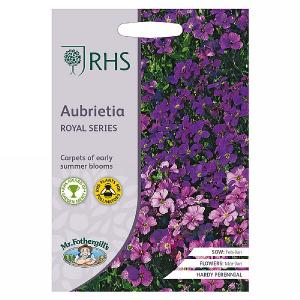 RHS Aubrietia Royal Series Seeds
£2.40
Quick View >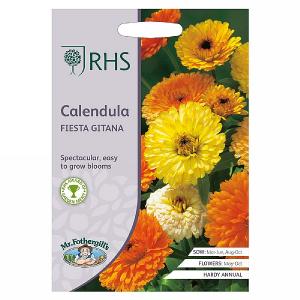 RHS Calendula Fiesta Gitana Seeds
£2.40
Quick View >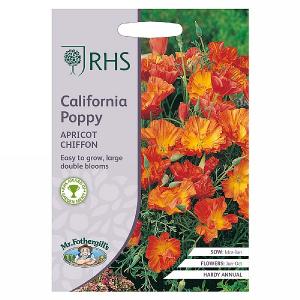 RHS California Poppy Apricot Chiffon Seeds
£2.40
Quick View >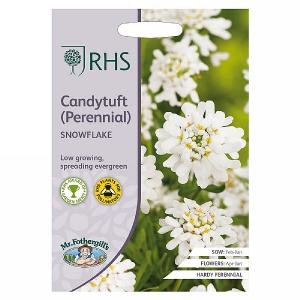 RHS Candytuft (Perennial) Snowflake Seeds
£1.85
Quick View >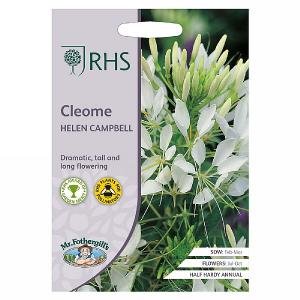 RHS Cleome Helen Campbell Seeds
£2.15
Quick View >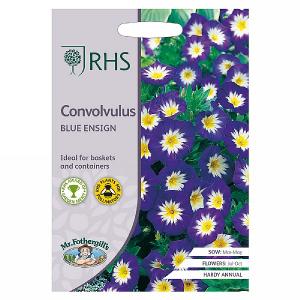 RHS Convolvulus Blue Ensign Seeds
£2.15
Quick View >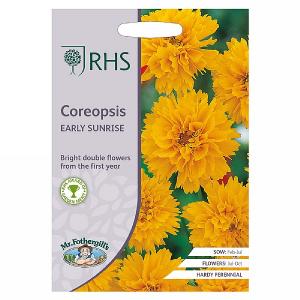 RHS Coreopsis Early Sunrise Seeds
£2.40
Quick View >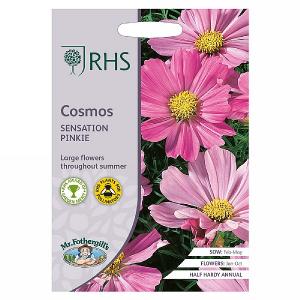 RHS Cosmos Sensation Pinkie Seeds
£2.40
Quick View >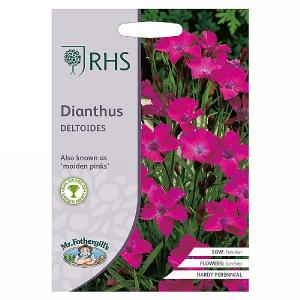 RHS Dianthus Deltoides Seeds
£2.40
Quick View >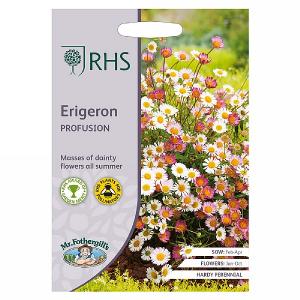 RHS Erigeron Profusion Seeds
£2.40
Quick View >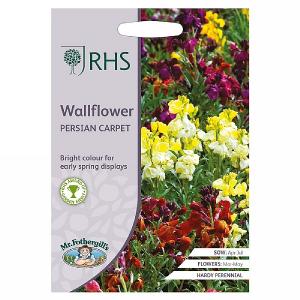 RHS Wallflower Persian Carpet Seeds
£2.15
Quick View >
Ageratum Blue Mink
£1.99
Quick View >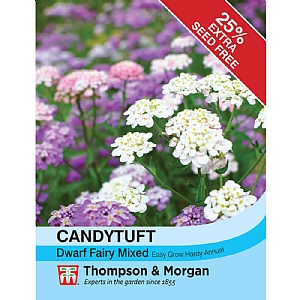 Candytuft (Iberis) Dwarf Fairy Mixed - 600 Seeds
£1.99
Quick View >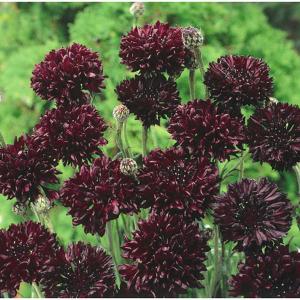 Cornflower Black Ball - 100 seeds
£2.29
Quick View >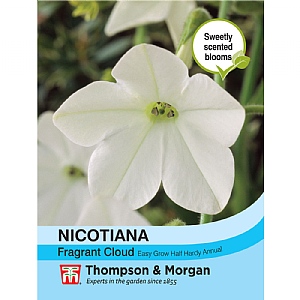 Nicotiana Fragrant Cloud - 1000 Seeds
£2.29
Quick View >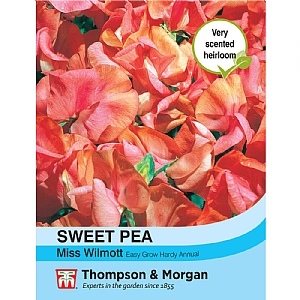 Sweet Pea Miss Willmott
£2.29
Quick View >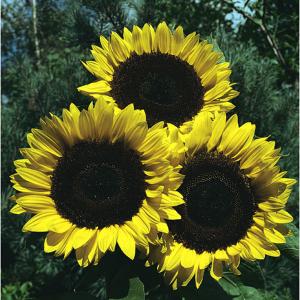 Sunflower Russian Giant - 60 Seeds
£1.99
Quick View >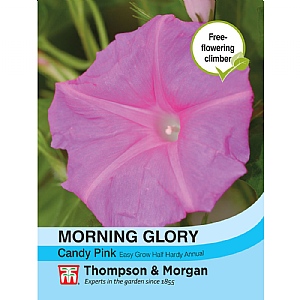 Morning Glory Candy Pink
£1.99
Quick View >
Be the first to write a review
Feel free to leave a review of this product, good or bad it helps other customers with their buying decision