Growing Takeaway Salad
Skip the supermarket, follow our guide on growing your own fresh crunchy salad with a twist ...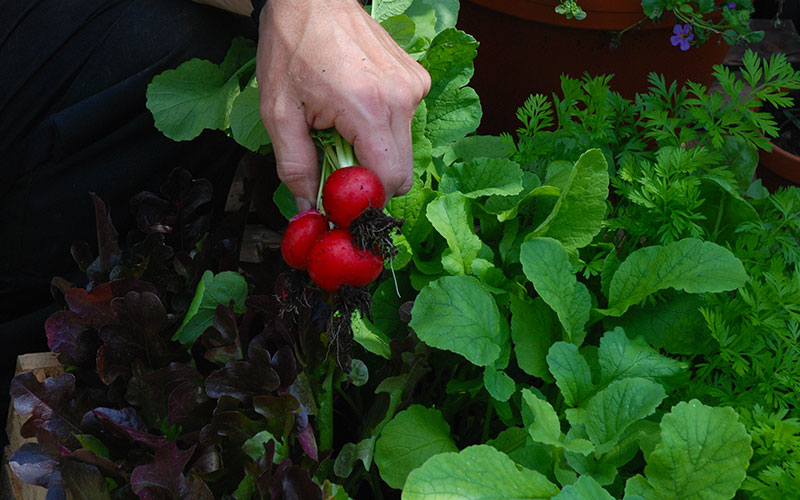 SALAD IN A CRATE
Why buy salad from the supermarket when you can easily enjoy your own fresh, crunchy, home-grown harvest? Start picking in as little as 3-5 weeks.
This summer make your own fresh, flavoursome, home-grown salad, no matter what your gardening experience or how tiny a space you have. Not only are you producing your own salad, reducing food miles by removing the transport cost, you're also adding some vintage style to your garden, why not personalise your crate with a splash of paint, available in-store at Wychbold. Follow Mike our Groundsman producing his own salad in crate in our Riverside Gardens.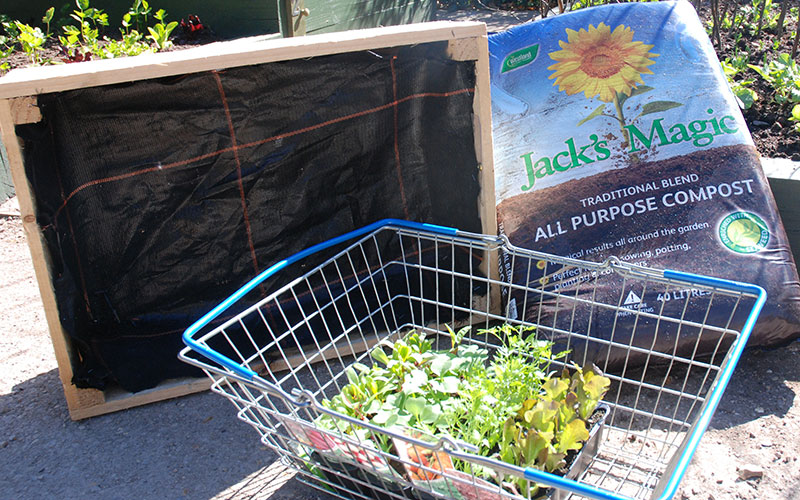 What you need to create your market garden
Crate (ideally wooden with 45cm square +)
Preparing the crate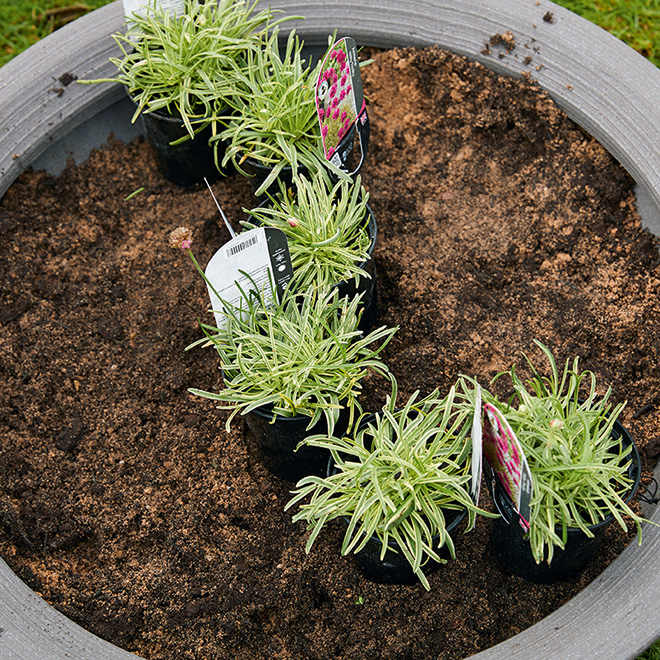 Line your crate with some
landscaping fabric
, you can secure down with some staples or nails.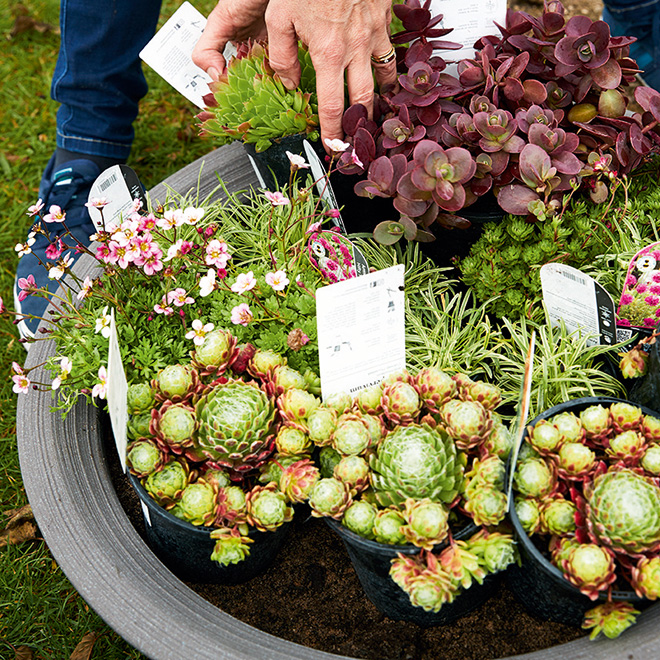 Fill the crate with some
multi-purpose compost
, break it down in you hands so the roots of your salad have plenty of room to grow.

Growing with seeds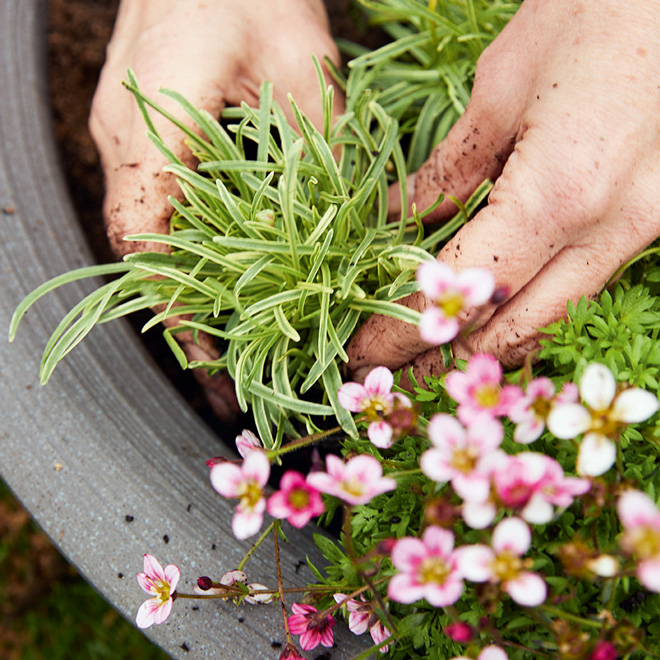 Step 1 . Using your
trowel
make a groove in the compost no deeper than 3cm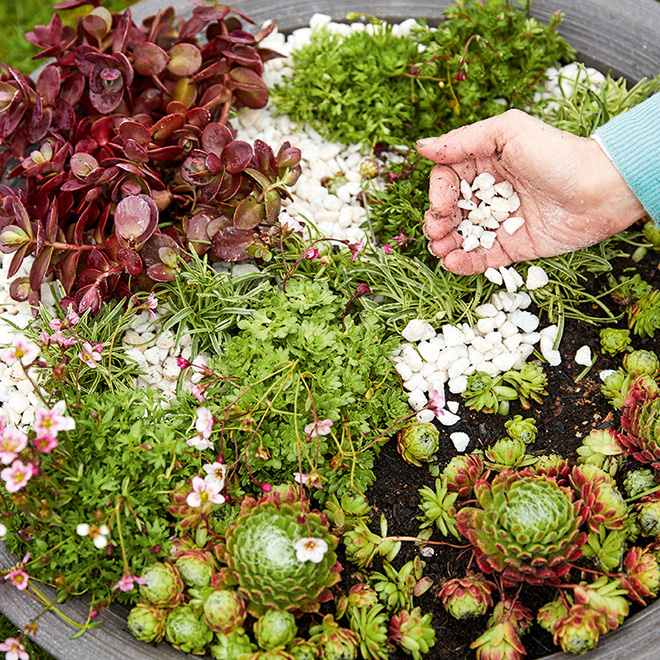 Step 2. Sprinkle
seeds
into the groove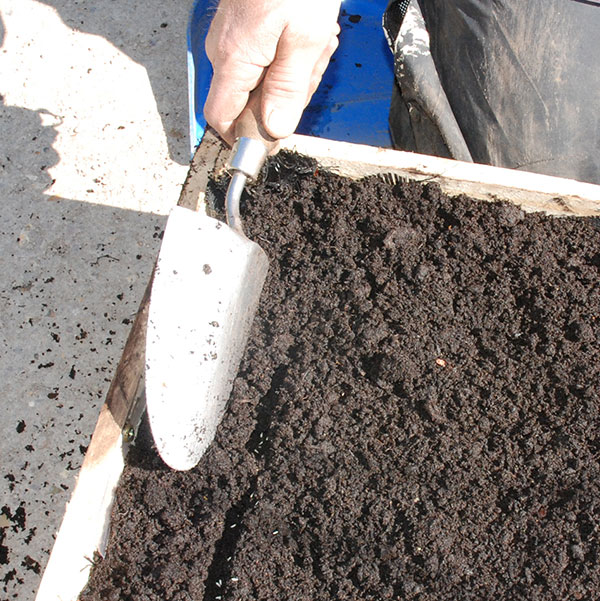 Step 3. Cover the seeds with the compost
Growing with Plug plants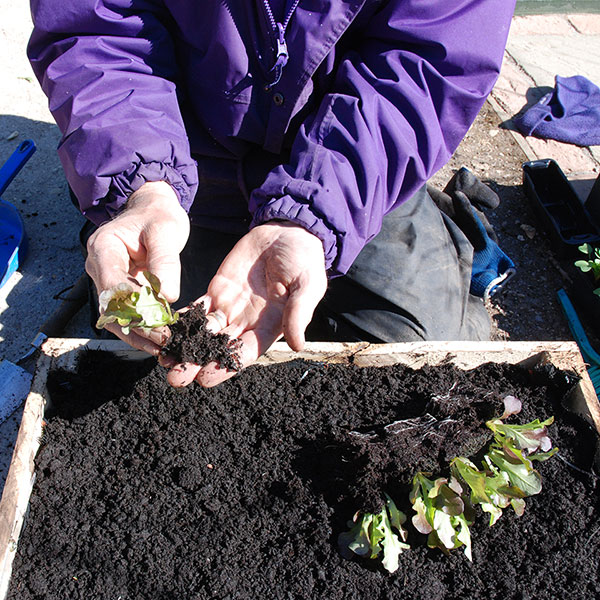 Step 1 : Separate the plug plants into individual seedlings.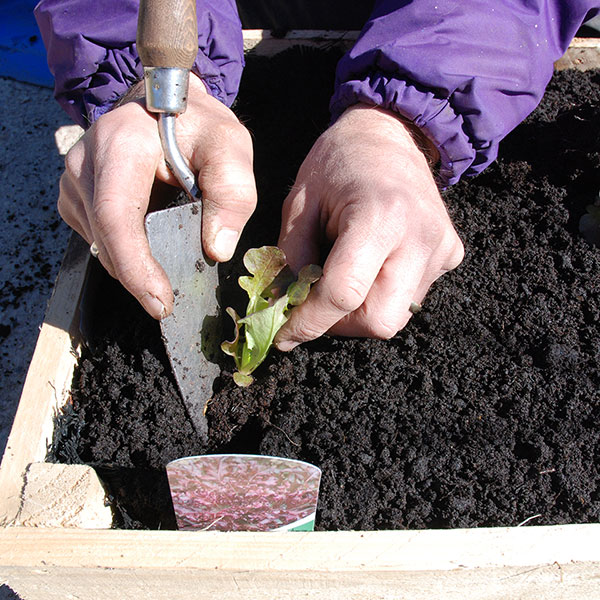 Step 2 : Make a small indent in the compost for the plug plant to sit no deeper than 6cm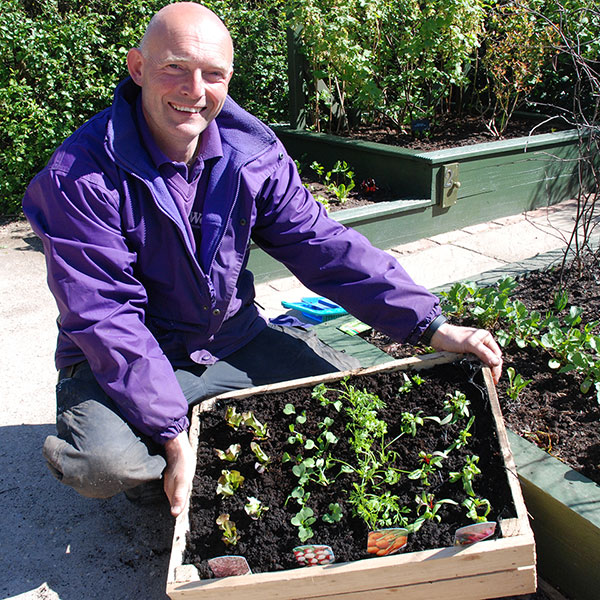 Step 3 : Cover the roots of the plug plant and repeat
Watering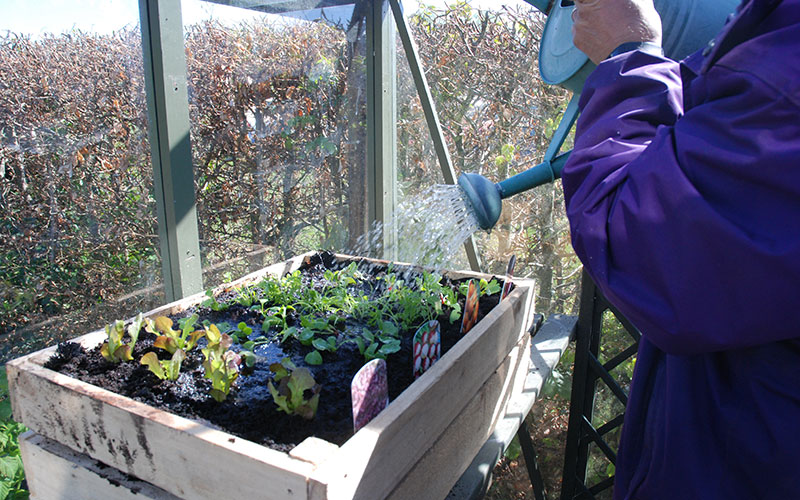 Now give your salad crate a good water and continue (every other day, depending on weather) till harvested.
Read full blog on summer watering here
Our progress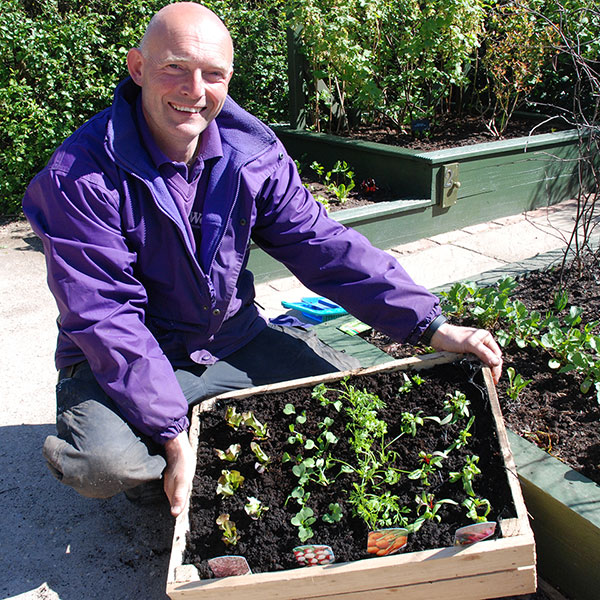 Just planted - 3/4 weeks till salad perfection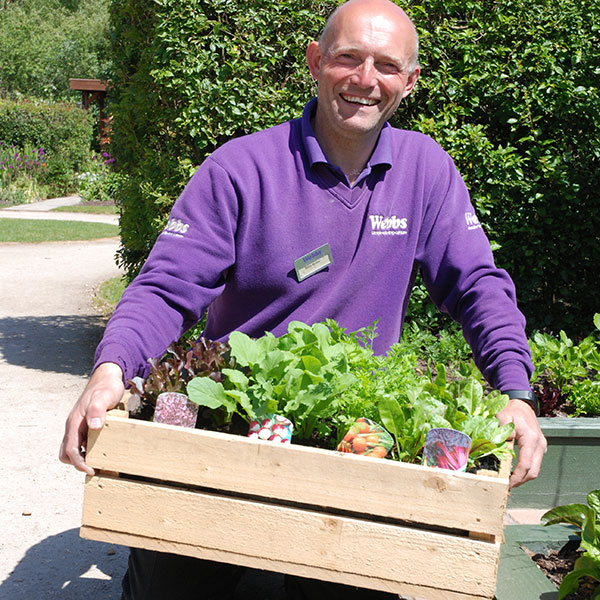 2 weeks progress - Mid way through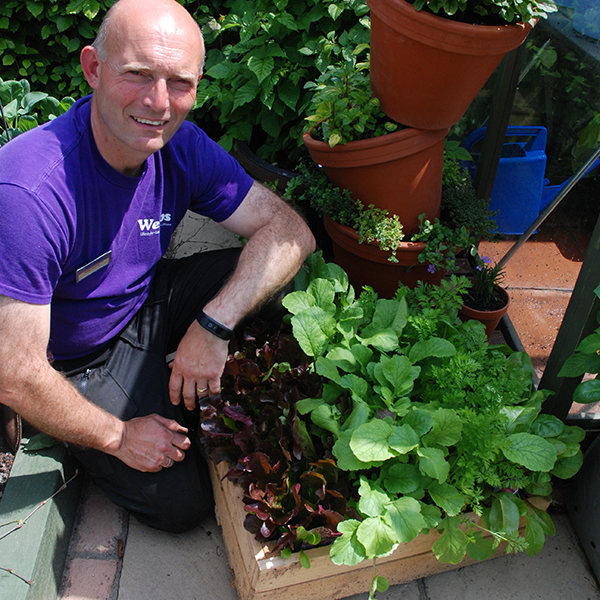 4 weeks and ready to harvest - Fully grown
Share with us your salad progress on
Facebook
,
Instagram
and
twitter
.
Harvesting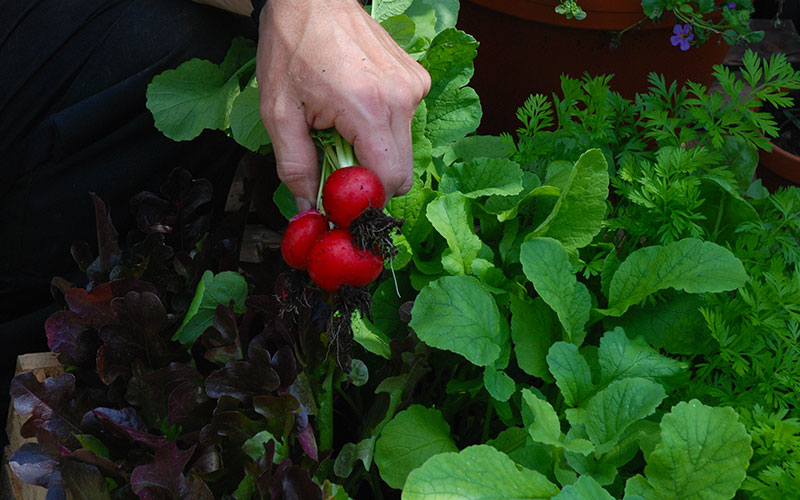 Young leaves tend to be tastiest so snip them off with scissors once they are 10-12cm high (Depending on what type of seed/plant, check seed packet).
After a quick wash your salad leaves are ready to enjoy and more will soon be ready from your repeat sowings