Guide: Small Space Success
How to transform a small garden into an inviting retreat...

IDEAS FOR A SMALL GARDEN
Where space is at a premium, these simple design tricks will transform a small garden or neglected corner into an inviting retreat.

A small garden or outdoor space doesn't have to limit your design and planting ambitions. With our expert know-how and some clever product choices, you can make the most of every square metre. So if your backyard needs a boost, or you want to make over a neglected nook, first clear away the clutter and measure up carefully for materials such as fencing, artificial grass and decking, then try these quick, eye-catching effects.

New fencing, raised decking and scaled-down furniture – along with colourful plants and tubs – transform this neglected yard. Watch our video.

Check out more of our videos on youtube

Make your garden go from this to this....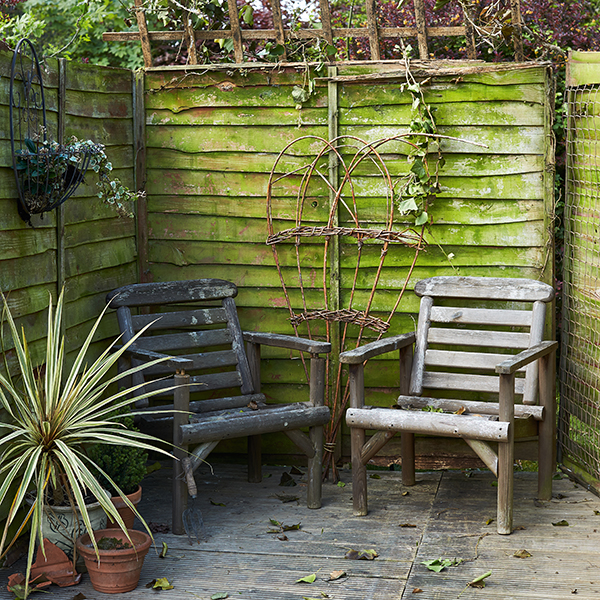 Before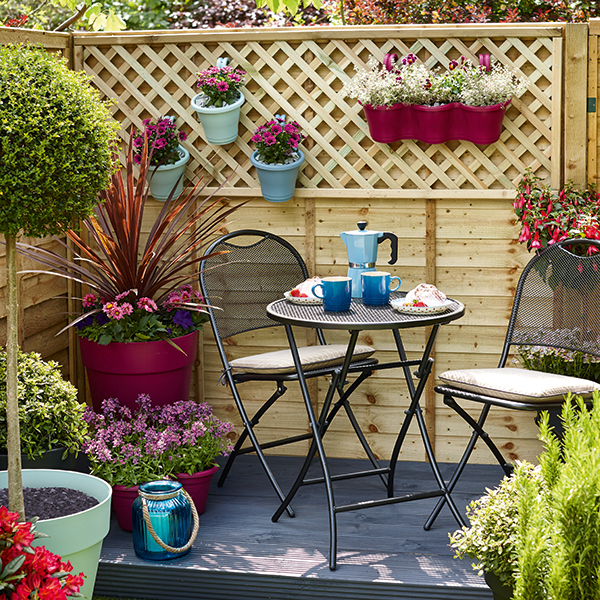 After
YOU WILL NEED
Timber fence panels - fencing brackets and screws - trellis - decking - Ronseal decking stain - artificial turf - sharp sand - craft knife - Brush - Elho hanging pots and containers in various sizes and colours - variety of plants - container compost - garden mirror

STEP-BY-STEP GUIDE
1 Look up for inspiration
Make use of your vertical space. Replace old fencing with smart new panels and use a trellis – such as this Forest Rosemore lattice – as a frame for a hanging garden. We used colourful, lightweight Elho pots with bedding osteospermums. Or train plants up.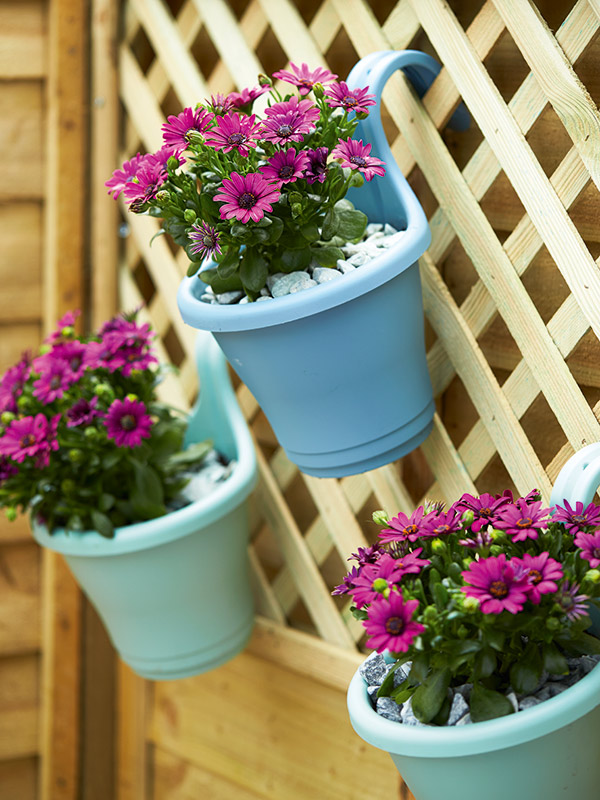 2 Divide into areas
Dividing your garden into sections will add interest and make the space feel bigger. Raised decking makes an attractive stage from which to enjoy your view over the lawn. Use real grass or maintenance-free artificial turf.

3 Think big with pots and plants
Smaller gardens needn't mean small plants. Choose a variety of containers in different sizes, and fill them with statement plants such as Cordyline 'Red Star'. Dwarf fruit trees work well in containers too.
4 Be clever with colour
Place brighter specimens close to where you will be viewing them. Use cooler, more muted colours and plants with smaller leaves and flowers further away. This helps to give the impression that your garden is bigger than it is.

5 Create the illusion of space
A strategically placed outdoor mirror can make your garden appear twice its size. We have a range of designs and sizes to suit every style of space.

6 Think simple for seating
To make a small garden an enjoyable place to spend time, you need to make space for people to sit and enjoy it. Add a simple table and chairs. This lightweight bistro set is ideal, as you can see through its mesh.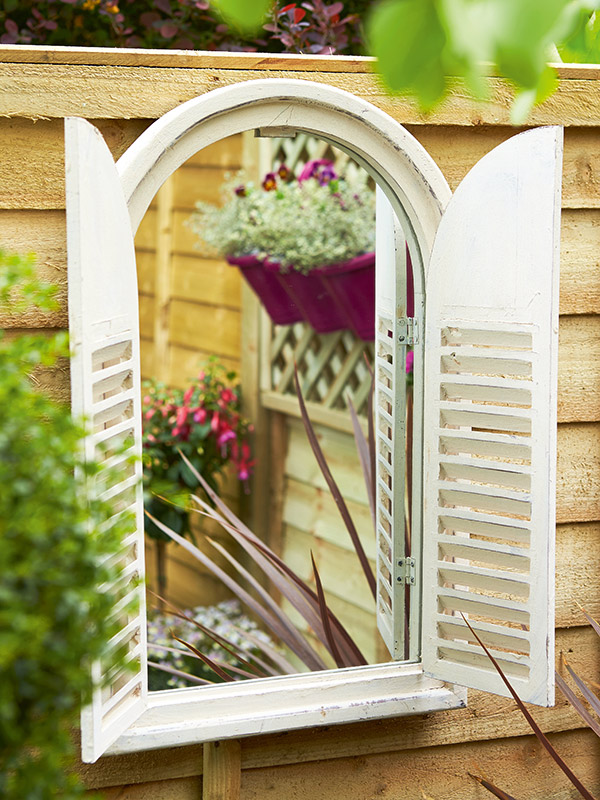 Share with us your garden transformation on Facebook and Twitter