Smart Solar Eureka! Original Lightbulb Pack of 6
Create a lovely effect in the garden at night with the Smart Solar Eureka! Original Lightbulb Pack of 6
Read more
Details
Why we love it:
In a eureka moment the clever designers at Smart Solar came up with this unique garden light, the Eureka! Original Solar Light Bulb, now available in a pack of 6
Looking like a traditional filament light with white LED lights, each of the unique solar light bulbs has a crocodile clip for attaching to trees and fences
It charges in day time using the power of the sun and comes on automatically at night, illuminating the garden in style
A collection of these hung from trees is a superb way to light the garden for a party or wedding
What you need to know:
1 x Smart Solar Eureka! Original Lightbulb Pack of 6
Unique solar lightbulb lanterns
Crocodile clip for attaching to trees or fences
4 White LEDs per light bulb
Charge in direct sunlight
Automatically illuminate at night
Size of each bulb: 7 x 10 cm
From Smart Solar
Specification
Delivery & Returns
You May Also Be Interested in....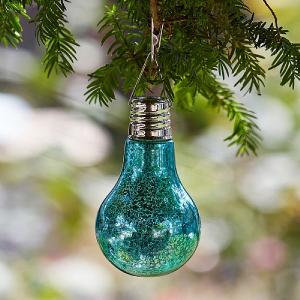 Smart Solar Eureka! Neo Blue Stellar Lightbulb
£3.99

was £4.99
Quick View >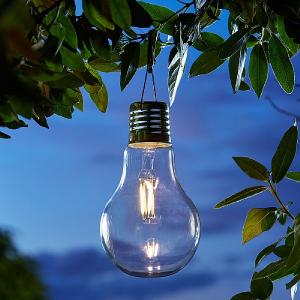 Smart Solar Eureka! Retro Lightbulb
£5.99

was £7.99
Quick View >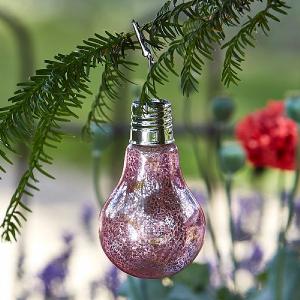 Smart Solar Eureka! Neo Pink Stellar Lightbulb
£3.99

was £4.99
Quick View >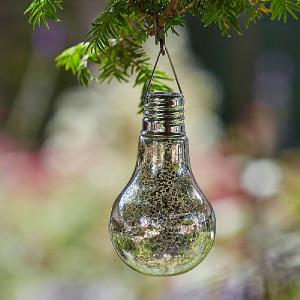 Smart Solar Eureka! Neo Silver Stellar Lightbulb
£3.99

was £4.99
Quick View >
Other Products In This Category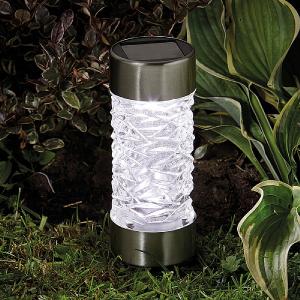 Smart Solar Sundance Stainless Steel Solar Stake Light
£4.99
Quick View >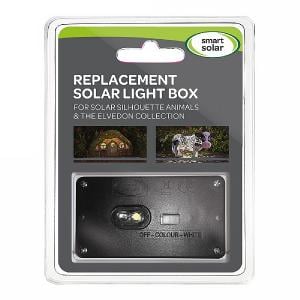 Smart Solar Replacement Solar Light Box - Silhouette Animals & Elvedon Collection
£4.99
Quick View >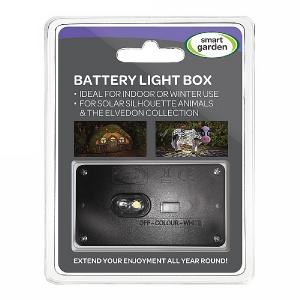 Smart Solar Battery Light Box Converter - Silhouette Animals & Elvedon Collection
£4.99
Quick View >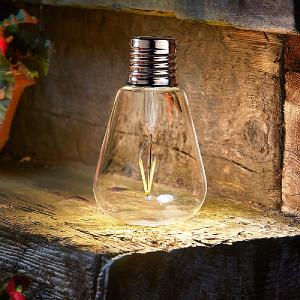 Smart Solar Eureka! Edison LED Solar Lightbulb
£5.99

was £7.99
Quick View >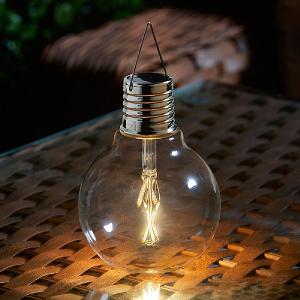 Smart Solar Eureka! Vintage LED Solar Lightbulb
£5.99

was £7.99
Quick View >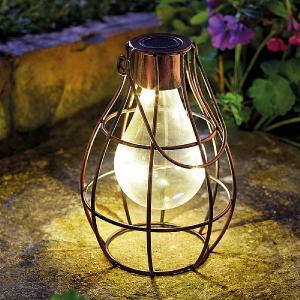 Smart Solar Eureka! Firefly LED Solar Lantern Copper
£5.99

was £7.99
Quick View >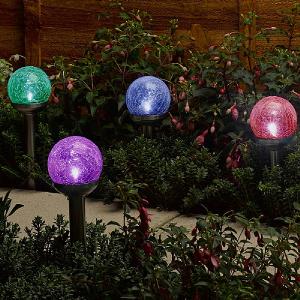 Smart Solar Rainbow Stainless Steel Stake Light
£3.99

was £5.99
Quick View >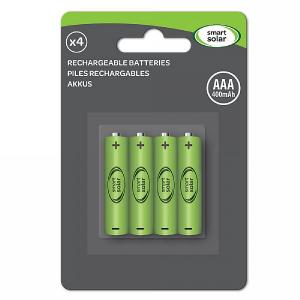 Smart Solar AAA Rechargeable Batteries - 4 Pack
£4.99
Quick View >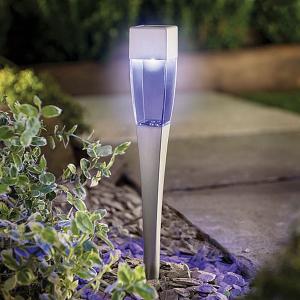 Solar Torch Marker Light
£3.99
Quick View >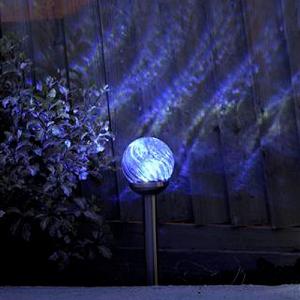 Smart Solar Orion Stainless Steel Stake Light
£5.99
Quick View >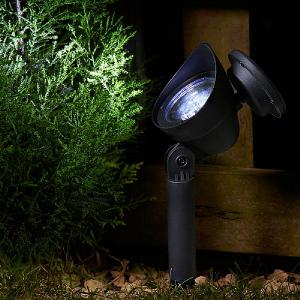 Smart Solar Prima Spotlight
£4.99

was £6.99
Quick View >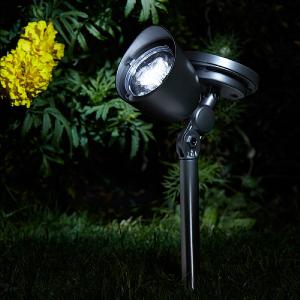 Smart Solar Mega Spotlight
£5.99
Quick View >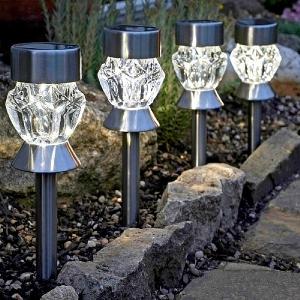 Smart Solar Crystal Stainless Steel Stake Light
£3.99

was £4.99
Quick View >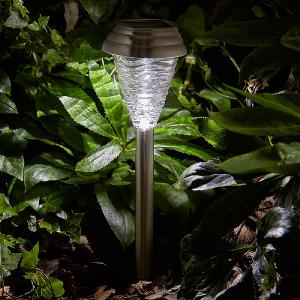 Smart Solar Mira Pagoda Stainless Steel Solar Stake Light
£4.99

was £5.99
Quick View >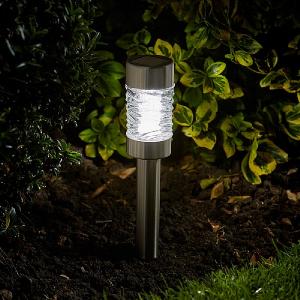 Smart Solar Martini Stainless Steel Stake Light
£5.99

was £7.99
Quick View >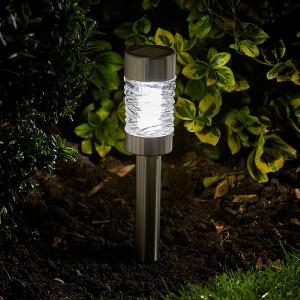 Smart Solar Martini Nickel Stake Light
£5.99

was £7.99
Quick View >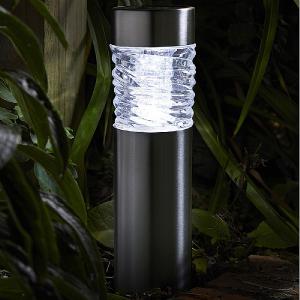 Smart Solar Stella Nickel Bollard
£5.99

was £7.99
Quick View >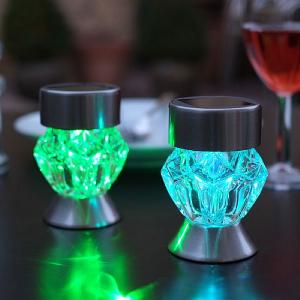 Smart Solar Crystal Nickel Stake Light
£3.99

was £4.99
Quick View >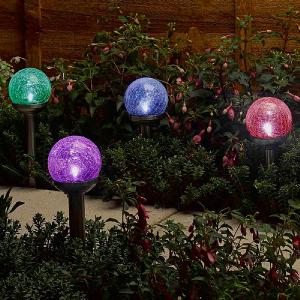 Smart Solar Rainbow Nickel Stake Light
£3.99

was £5.99
Quick View >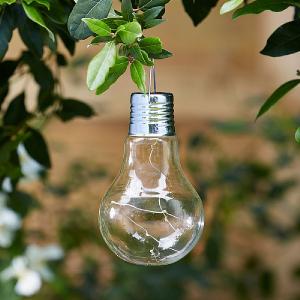 Smart Solar Eureka! Neo Glass Lightbulb
£2.99

was £3.99
Quick View >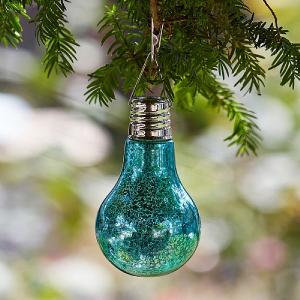 Smart Solar Eureka! Neo Blue Stellar Lightbulb
£3.99

was £4.99
Quick View >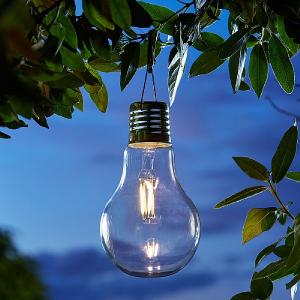 Smart Solar Eureka! Retro Lightbulb
£5.99

was £7.99
Quick View >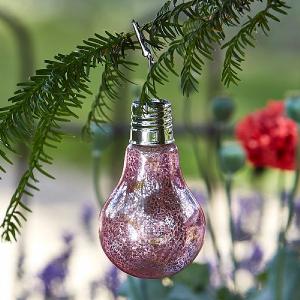 Smart Solar Eureka! Neo Pink Stellar Lightbulb
£3.99

was £4.99
Quick View >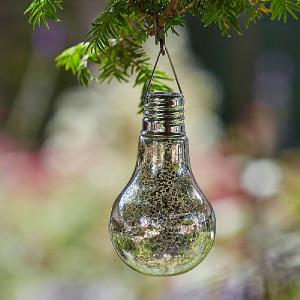 Smart Solar Eureka! Neo Silver Stellar Lightbulb
£3.99

was £4.99
Quick View >
Be the first to write a review
Feel free to leave a review of this product, good or bad it helps other customers with their buying decision