Food at Webbs: Introducing Top of the Hops
A brand new and exclusive collaboration from Food at Webbs...


THERE'S SOMETHING BREWING
AT WEBBS
This year we have continued to work with ever more local, artisan producers to create and discover delicious new food and drink for you to enjoy from our Food Hall. You may have already seen
Wych's Brew
, the craft lager brewed in partnership with Wye Valley Brewery. Now, we want you to meet our refreshing new pale ale
Top of the Hops
The result of a unique, three-way collaboration this is a delicious, easy drinking pale ale with punchy citrus flavours and a gentle bitter finish.
THE HOP SHED & STOCKS FARM
Sarah and Hani, the owners of local independent brewery The Hop Shed have a shared passion for real ale. And most importantly, they only use locally grown hops in their award-winning beers.
The Food at Webbs team have been working with the couple for a number of years. Their range of Worcestershire ales are lynchpins of the Webbs Food Hall beer selection and highly regarded by visitors.
Their brewery, based on Stocks Farm, was the first UK brewery to be set up on a working hop farm. Nestled at the base of the Malvern Hills, Stocks is home to the Capper family. The farm, on which hops have been grown for over 200 years ensures, through it's hop breeding programme, that brewers here in the UK can rely on quality homegrown hops when they're keeping up with the ever-changing trends of today's beer drinkers.
The collaboration has taken 12 months to come full circle, from first thoughts of brewing a Webbs ale, to offering the bottles to you on our shop floor. Throughout the project the test brew was sampled in The Hop Shed tap room to gauge customer feedback -- the barrel was empty within the hour!
In June 2019 the Food at Webbs team visited The Hop Shed to trial the brew before progressing to label design and the all-important naming process. To create a visual presence that was as unique as the collaboration the team worked alongside a talented group of Worcester graphic designers, setting the beer apart from other ales with a catchy name and minimalist design.
We can't wait for you to try it and hope you enjoy drinking it as much as we enjoyed creating it.
Top of the Hops is now available in the Food Hall at Webbs, Wychbold, and at Webbs, West Hagley.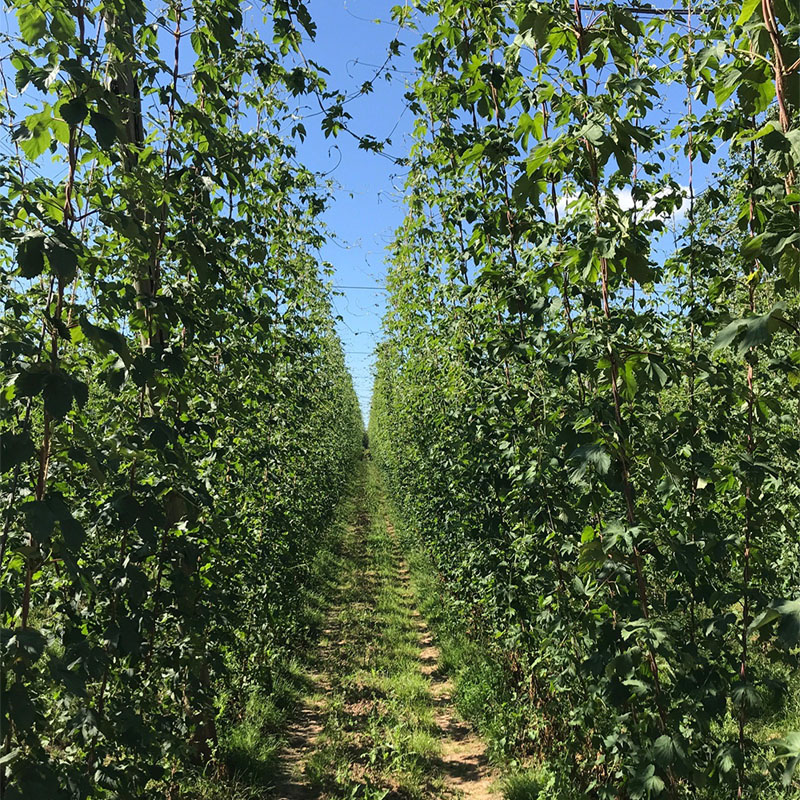 MEET THE HOPS
Top of the Hops is brewed with three new varieties of hops.
Olicana
Delicious tropical flavours - mango, grapefruit, passionfruit with a complex biterness.
GP75
An experimental hop from cross breeding in 1978 with powerful citrus notes.
Jester
The sister of Olicana, this hop has an intense, punchy aroma with blackcurrant and lychee flavours. This variety is similar to popular American hops.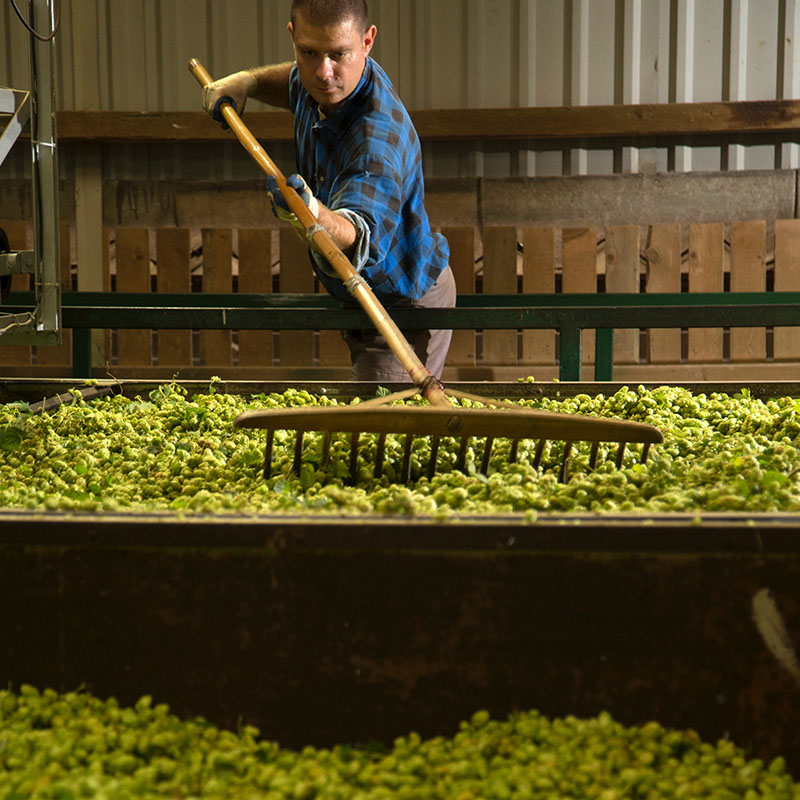 Buy Now