Tulip Double Angelique - (20 Bulbs)
The best double flowering Tulip we've grown. Stunning in pots or cottage garden garden schemes - late flowerer
Read more
Details
Why we love it:
Well what can we say about this superb double variety other than you just have to try it. We're so confident you'll love it we've bagged into a great value bulk pack so that you can really go to town and be bold when planting it
Those big blowsy blooms flower on quite short stems so it's an excellent choice for the front of border or a patio container. We've had great success planting it immediately in front of Tulip Queen of the Night for a cascade of contrasting colour
Easy to grow and great for giving beginners confidence
Give your bulbs a headstart by planting in specially formulated bulb compost (available to buy separately)


What you need to know:
Height: 35cm
Flowers: Blowsy pink flushed cream double in late Spring
Hardiness: Fully hardy
Position: Full sun
Caution: all parts of the tulip may cause mild stomach upset if eaten

Caring for your plants:
Plant bulbs to a depth of twice the height of the bulb. In lighter soils plant deeper
Deadhead after flowering. Remove old stems and leaves once they have withered
Tulips will always benefit from annual feed of potash-rich fertiliser or sulphate of potash applied in later Winter
Most tulips will come back year after year if left to establish. However if growing in containers, they may not flower so well after one year. It is best to replace tulips in containers every year
Specification
Delivery & Returns
You May Also Be Interested in....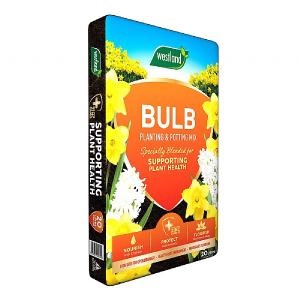 Bulb Planting Compost - 20L
£4.99
Quick View >
Other Products In This Category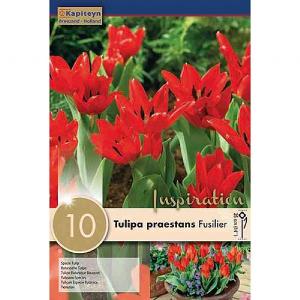 Tulip praestans Fusilier - 10 Bulb Pack
£3.99
Quick View >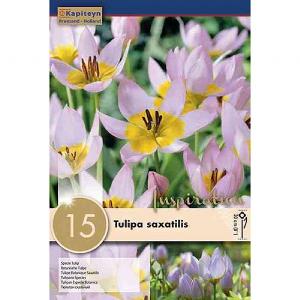 Tulipa Saxatilis - 15 Bulb Pack
£2.99
Quick View >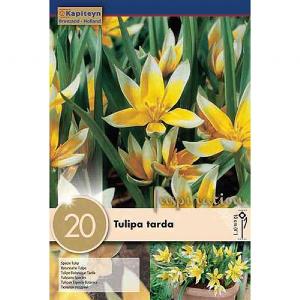 Tulipa Tarda - (20 Bulbs)
£2.99
Quick View >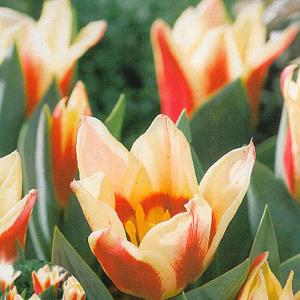 Tulip greigii Quebec - (10 Bulbs)
£2.99
Quick View >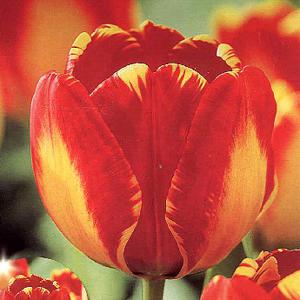 Tulip Darwin Hybrid Banja Luka - (10 Bulbs)
£2.99
Quick View >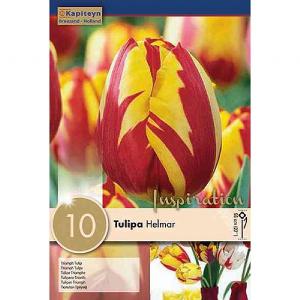 Tulip Triumph Helmar - (10 Bulbs)
£3.99
Quick View >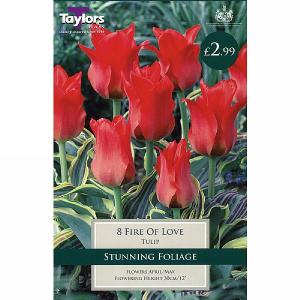 Tulip Greigii Fire Of Love (8 Bulbs)
£2.99
Quick View >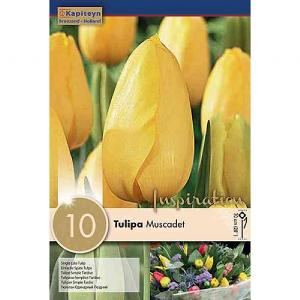 Tulip Single Muscadet - (10 Bulbs)
£2.99
Quick View >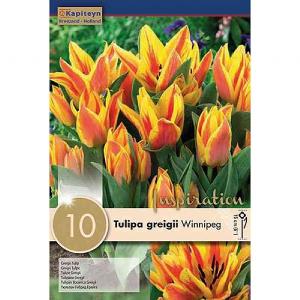 Tulip Greigii Winnipeg - (10 Bulbs)
£3.99
Quick View >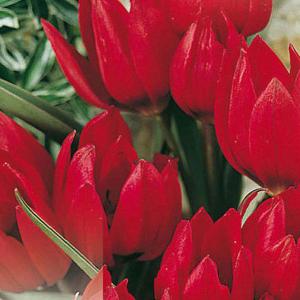 Tulipa Specie Humilis Lilliput - (10 Bulbs)
£3.99
Quick View >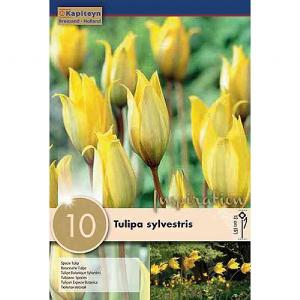 Tulipa Specie Sylvestris - (10 Bulbs)
£3.99
Quick View >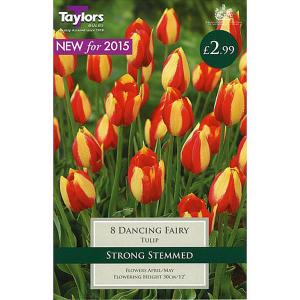 Tulip Dancing Fairy (8 Bulbs)
£2.99
Quick View >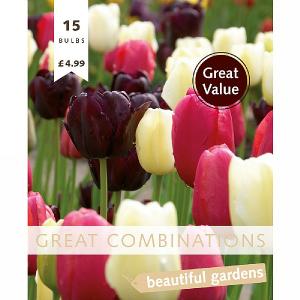 Great Combination Tulip Late Black, Pink & White (15 Bulbs)
£4.99
Quick View >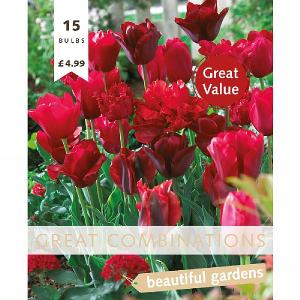 Great Combination Tulip Red Shades (15 Bulbs)
£4.99
Quick View >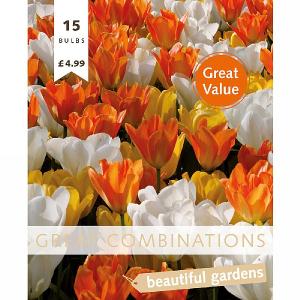 Great Combination Tulip White, Yellow & Orange (15 Bulbs)
£4.99
Quick View >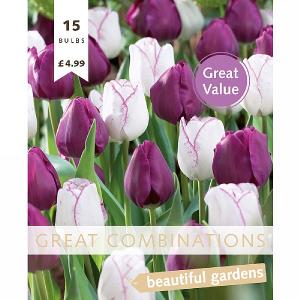 Great Combination Tulip Triumph Purple & White (15 Bulbs)
£4.99
Quick View >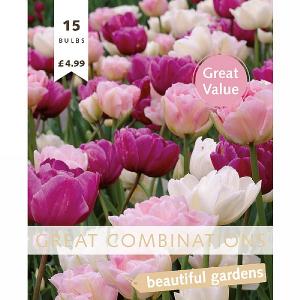 Great Combination Tulip Double Pink, Purple & White (15 Bulbs)
£4.99
Quick View >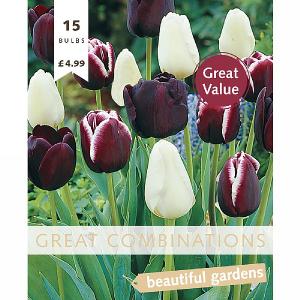 Great Combination Tulip Triumph Black Blend (15 Bulbs)
£4.99
Quick View >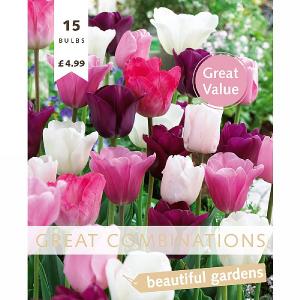 Great Combination Tulip Pink, White And Purple Blend (15 Bulbs)
£4.99
Quick View >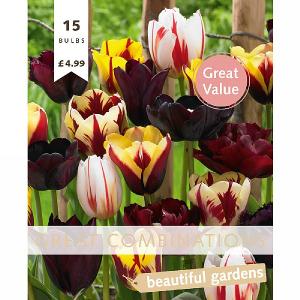 Great Combination Tulip Mystic Blend (15 Bulbs)
£4.99
Quick View >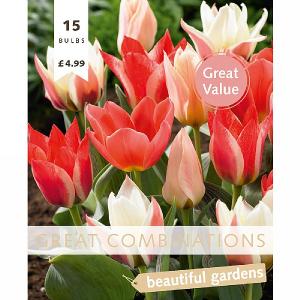 Great Combination Tulip Greigii Pastel Pink Blend (15 Bulbs)
£4.99
Quick View >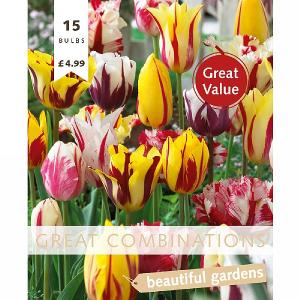 Great Combination Tulip Fireworks (15 Bulbs)
£4.99
Quick View >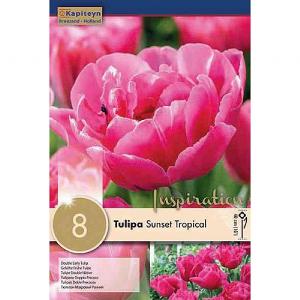 Tulip Double Sunset Tropical (8 Bulbs)
£3.99
Quick View >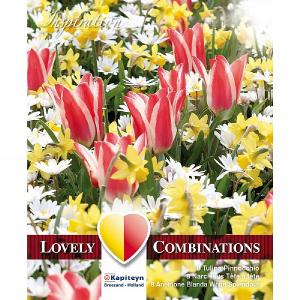 Combi Botanical Tulip, Narcissus & Anemone (24 Bulbs)
£4.99
Quick View >
Be the first to write a review
Feel free to leave a review of this product, good or bad it helps other customers with their buying decision