Weber Compact 57cm Charcoal Barbecue Black

Packed full of features that make it easy to use and extremely durable against rust and the weather the Weber Compact 57cm Charcoal Barbecue Black is a great BBQ model
Read more
Details
Why we love it:
The Weber Compact 57cm Charcoal Barbecue Black is the ideal kettle style charcoal barbecue for anyone who is new to barbecuing, or if space in the garden is at a premium
Whilst it may be called a compact barbecue, this actually refers to the shallower kettle on this BBQ model as grill space is not compromised in any way. In fact this 57cm charcoal BBQ has a 2552cm² cooking area, which makes it ideal for family use. It will cook for 4 to 6 people
As you would expect from a quality brand like Weber, this Compact Charcoal Barbecue is packed full of features which make it easy to use, durable, weather resistant and easy to clean, and it has a limited 10 year warranty
It comes with a charcoal measuring cup which ensures consistency with cooking - again a feature which novice barbecue cooks will appreciate
The lid and bowl are made from steel and porcelain-enamel coated inside and out. This makes them weather-proof, fire and rust resistant and extremely durable
The rust resistant cooking grate is triple-plated making it extremely durable
The lid has rust-proof aluminium vents which provide the proper airflow for perfect barbecuing, and it also has a weather proof handle with heat shield
Other practical features include a no-rust aluminium ash catcher and crack proof all weather wheels to aid with portability
You can be confident of years of happy barbecuing with this Weber Compact 57cm Charcoal Barbecue Black with manufacturer's guaranteeWhat you need to know:
1 x Weber Compact 57cm Charcoal Barbecue Black
Cooks for approx. 6 people
Rust proof and chip resistant
Triple-plated cooking grate resists acidity and rust
Rust-proof removable ash catcher
Weather-proof handle with a protective heat shield.
Fire and rust-resistant lid and bowl are made from steel and porcelain-enamel coated inside and out
Rust-proof aluminium vents
Crack proof all weather wheels
Charcoal measuring cupDimensions:
H – 96cm
W – 58cm
D – 66cm
Cooking Area – 2552cm²/369inch²Warranty:
10 year limited warranty: Bowl, lid, handle – 10 years, Charcoal grate and cooking grate – 2 years, All other parts (legs, base, triangle, ash catcher, wheels and vents) – 2 years
Specification
Delivery & Returns
You May Also Be Interested in....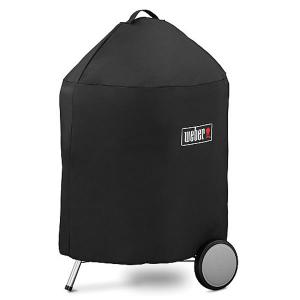 Weber Premium Cover For 57cm Kettles
£59.99
Quick View >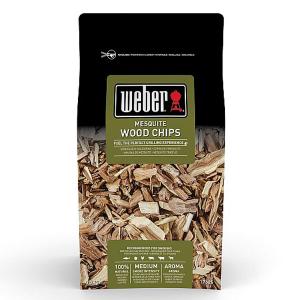 Weber Mesquite Wood Chips 0.7kg
£6.49
Quick View >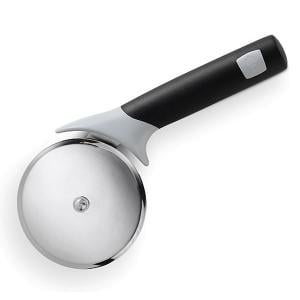 Weber Original Pizza Cutter
£20.99
Quick View >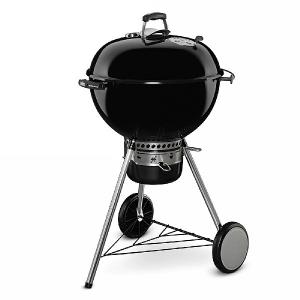 Weber MasterTouch 57cm GBS Charcoal Barbecue Black
£269.00
Quick View >
Other Products In This Category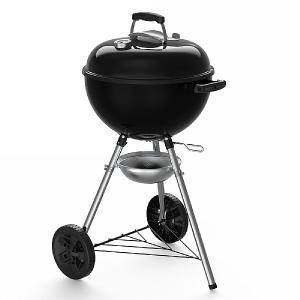 Weber Original Kettle E-4710 Charcoal Barbecue 47cm Black
£134.00

was £149.99
Quick View >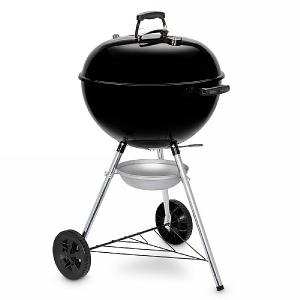 Weber Original Kettle E-5710 Charcoal Barbecue 57cm Black
£170.00

was £189.00
Quick View >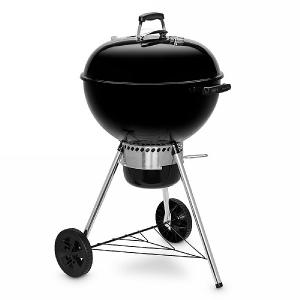 Weber Original Kettle E-5730 Charcoal Barbecue 57cm Black
£215.00

was £239.00
Quick View >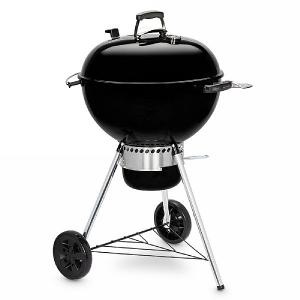 Weber Master-Touch GBS SE E-5755 Charcoal Barbecue 57cm Black
£269.00

was £299.00
Quick View >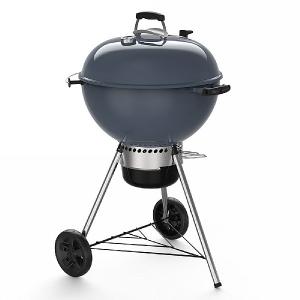 Weber Master-Touch GBS SE E-5755 Charcoal Barbecue 57cm Slate Blue
£269.00

was £299.00
Quick View >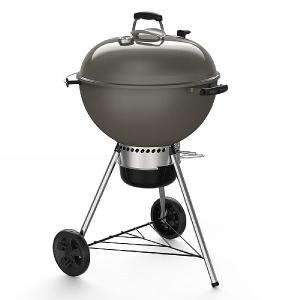 Weber Master-Touch GBS SE E-5755 Charcoal Barbecue 57cm Smoke Grey
£269.00

was £299.00
Quick View >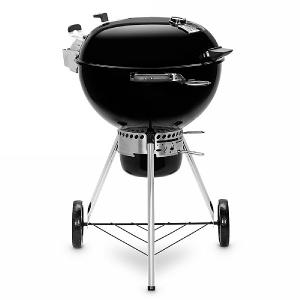 Weber Master-Touch GBS Premium SE E-5755 Charcoal Barbecue 57cm Black
£332.00

was £369.00
Quick View >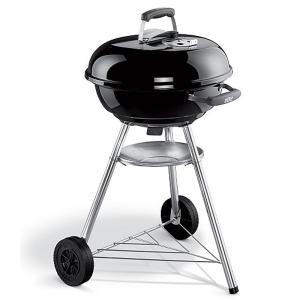 Weber Compact 47cm Charcoal BBQ
£71.00

was £79.99
Quick View >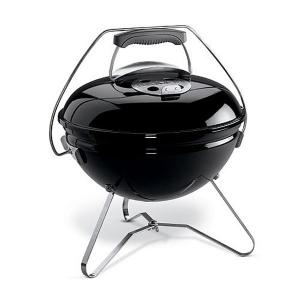 Weber Smokey Joe Premium BBQ Black
£67.00

was £74.99
Quick View >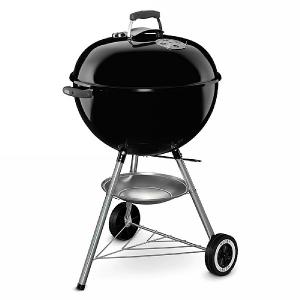 Weber Original Kettle 57cm Charcoal Barbecue
£161.00

was £179.99
Quick View >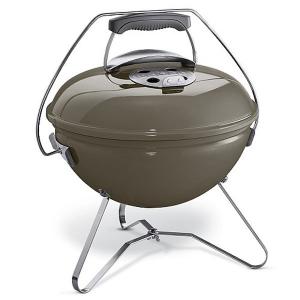 Weber Smokey Joe Premium BBQ- Smoke
£67.00

was £74.99
Quick View >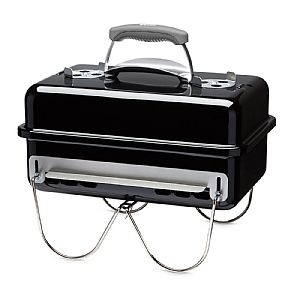 Weber Go Anywhere Charcoal BBQ
£71.00

was £79.99
Quick View >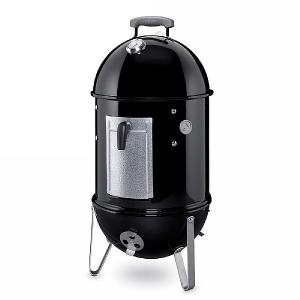 Weber Smokey Mountain Cooker 37cm
£296.00

was £329.00
Quick View >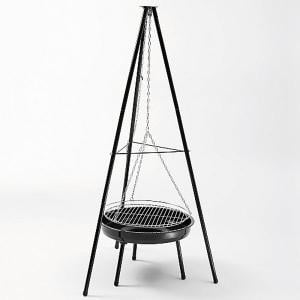 Landmann Grill Chef Tripod Barbecue
£39.99
Quick View >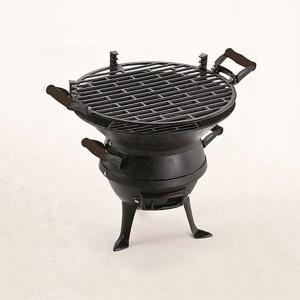 Landmann Grill Chef Cast Iron Barrel Barbecue
£26.99
Quick View >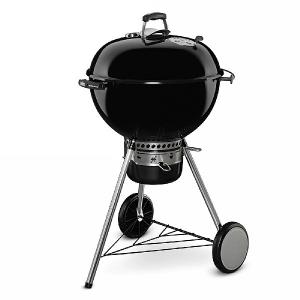 Weber MasterTouch 57cm GBS Charcoal Barbecue Black
£269.00
Quick View >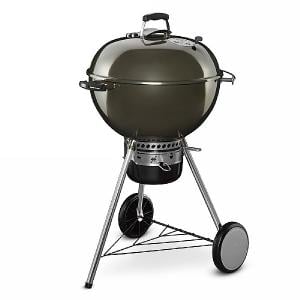 Weber MasterTouch 57cm GBS Charcoal Barbecue Smoke Grey
£269.00
Quick View >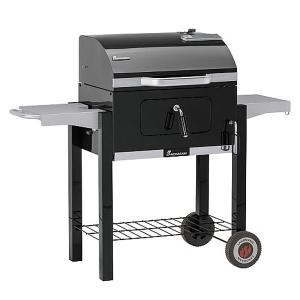 Landmann Dorado Charcoal Barbecue
£229.99
Quick View >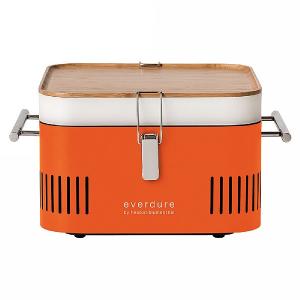 Everdure by Heston Blumenthal CUBE Portable Charcoal BBQ Orange
£134.10

was £149.00
Quick View >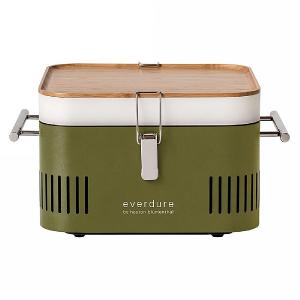 Everdure by Heston Blumenthal CUBE Portable Charcoal BBQ Khaki
£134.10

was £149.00
Quick View >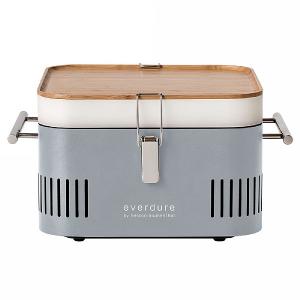 Everdure by Heston Blumenthal CUBE Portable Charcoal BBQ Stone
£134.10

was £149.00
Quick View >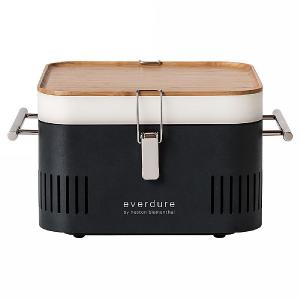 Everdure by Heston Blumenthal CUBE Portable Charcoal BBQ Graphite
£134.10

was £149.00
Quick View >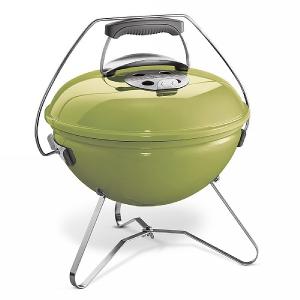 Weber Smokey Joe Premium BBQ - Spring Green
£67.00

was £74.99
Quick View >
Be the first to write a review
Feel free to leave a review of this product, good or bad it helps other customers with their buying decision