Weber Master-Touch GBS 57cm Charcoal BBQ Limited Edition Red
There are truly limited numbers of this fabulous Weber Master-Touch GBS 57cm Charcoal BBQ Limited Edition Red, making it an ideal Christmas gift
Read more
Details
Why we love it:
The Weber Master-Touch GBS 57cm Charcoal BBQ in Limited Edition Red is released especially for the festive season and, as there are a truly limited number of these on the UK market, you'll need to order fast
This limited edition Weber Master-Touch GBS 57cm Charcoal BBQ has all the great features of Weber's original Kettle BBQ but also comes with a whole host of other features to ensure that you get the best out of your barbecue
It features the Weber Gourmet BBQ System, a removable 30cm centrepiece which allows you to attach a number of compatible accessories (available for separate purchase) such as wok, griddle and sear grate to open up a whole host of other dishes that you can cook on the barbecue including whole roasted poultry and stir fries
The Limited Edition Weber 57cm Master-Touch BBQ also has the more advanced stainless steel One-Touch cleaning system and removable ash catcher to make cleaning and maintenance of the barbecue even easier. Simply slide the lever and the three angled blades attached internally to the base of the kettle rotate to 'sweep' the ash into the rust-proof removable ash catching bucket
The grill area of the Weber Master-Touch 57cm Charcoal Kettle BBQ is ideal for cooking for up to 8 people
This charcoal BBQ also comes complete with a Slide-Aside lid holder making it convenient to check on your food mid cook without having to put the lid on the ground. The lid also then acts as a windbreak over the barbecue enabling you to cook even in blustery conditions
You can cook with the lid down to ensure constant heat without flare-ups
The temperature is easy to control using the vent on the lid, with improved handle, and can be monitored using the thermometer mounted in the lid
The barbecue is mounted on two durable, rubber moulded, all weather wheels, enabling you to alter your barbecue position according to the weather
As you would expect from Weber, a leading barbecue brand, the Master-Touch 57cm GBS Charcoal Barbecue comes with a whole host of features to ensure that it will last for years, including a premium grade steel construction and tough porcelain-enamel coating
What you need to know:
1 x Weber Master-Touch GBS 57cm Charcoal BBQ Limited Edition Red
Cooks for approx. 8 people
Premium grade steel
Tough enamel coating
Hinged cooking grate
Gourmet BBQ System included (Acccessories available for separate purchase)
Rust-proof hassle free removable ash catcher with One Touch Cleaning
2 Weather-proof handles
Lid thermometer
Integrated tool holder
Slide-Aside lid-holder
Crack proof all weather wheels
Char-basket charcoal fuel holders
Dimensions:

Height 109cm x Wifth 63cm x Depth 74cm
Specification
Delivery & Returns
You May Also Be Interested in....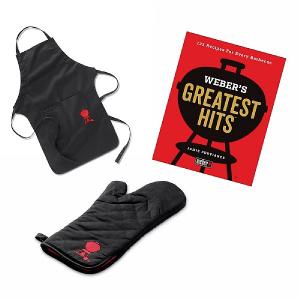 Weber Essentials Bundle
£29.99
Quick View >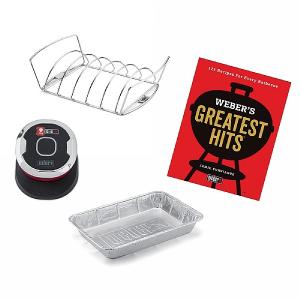 Weber Roasting Bundle
£99.99
Quick View >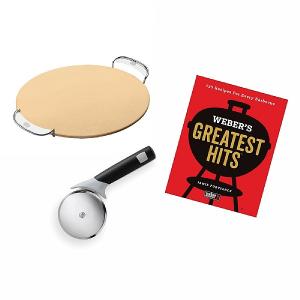 Weber Pizza Bundle
£49.99
Quick View >
Other Products In This Category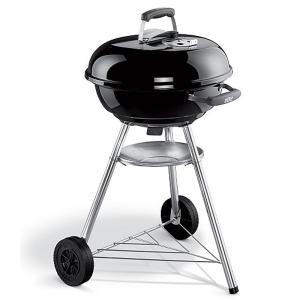 Weber Compact 47cm BBQ
£71.99

was £79.99
Quick View >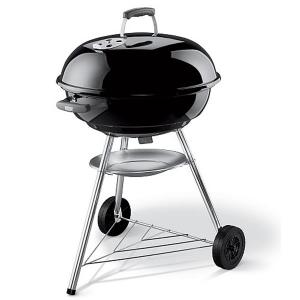 Weber Compact 57cm Charcoal Barbecue Black
£116.99

was £129.99
Quick View >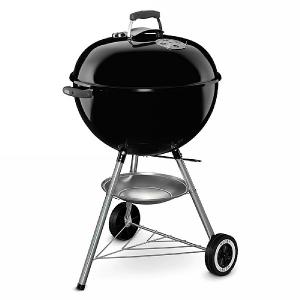 Weber Original Kettle 57cm Charcoal Barbecue
£152.99

was £169.99
Quick View >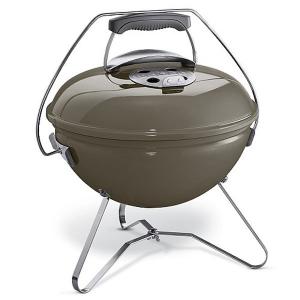 Weber Smokey Joe Premium BBQ- Smoke
£62.99

was £69.99
Quick View >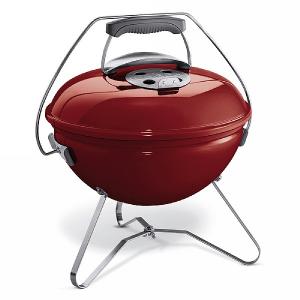 Weber Smokey Joe Premium BBQ - Crimson
£62.99

was £69.99
Quick View >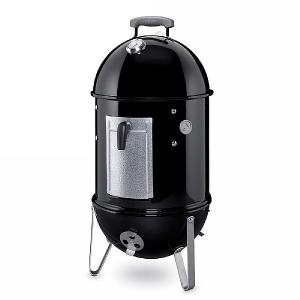 Weber Smokey Mountain Cooker 37cm
£295.00

was £329.00
Quick View >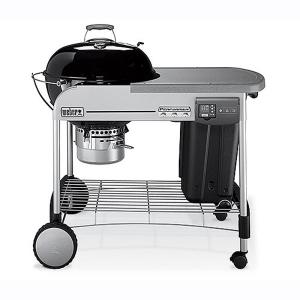 Weber Performer Deluxe Charcoal BBQ
£449.00

was £499.00
Quick View >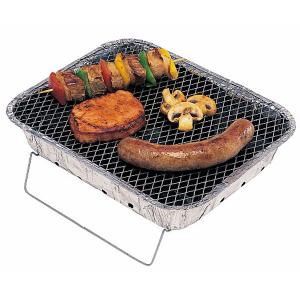 Landmann Single Disposable Barbecue
£2.79
Quick View >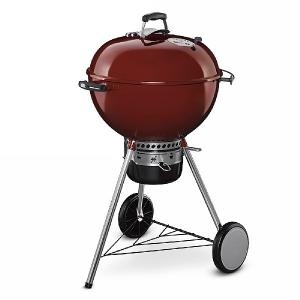 Weber Master-Touch GBS 57cm Charcoal BBQ Crimson Red
£239.00

was £269.00
Quick View >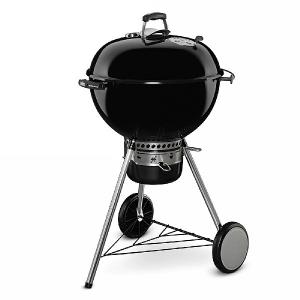 Weber MasterTouch 57cm GBS Charcoal Barbecue Black
£239.00

was £269.00
Quick View >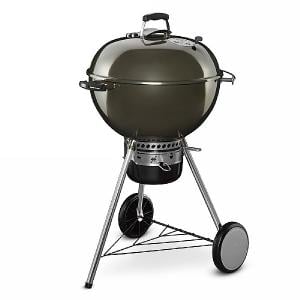 Weber MasterTouch 57cm GBS Charcoal Barbecue Smoke Grey
£239.00

was £269.00
Quick View >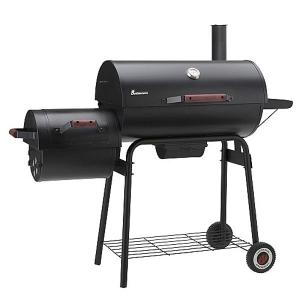 Landmann Kentucky Smoker
£229.99
Quick View >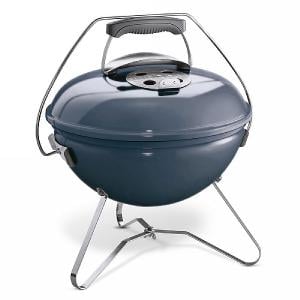 Weber Smokey Joe Premium Charcoal BBQ Slate Blue
£62.99

was £69.99
Quick View >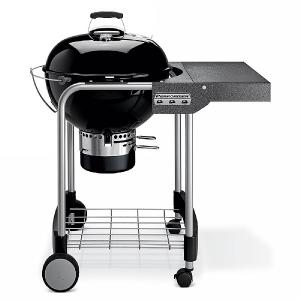 Weber Performer GBS 57cm Charcoal Barbecue
£315.00

was £349.00
Quick View >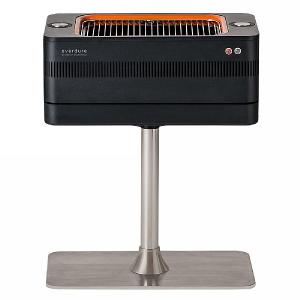 Everdure by Heston Blumenthal FUSION Electric Ignition Charcoal BBQ with Pedestal
£899.00
Quick View >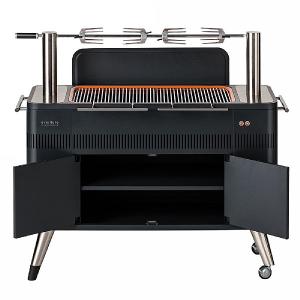 Everdure by Heston Blumenthal HUB Electric Ignition Charcoal BBQ
£1,499.00
Quick View >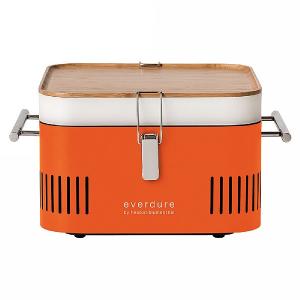 Everdure by Heston Blumenthal CUBE Portable Charcoal BBQ Orange
£149.00
Quick View >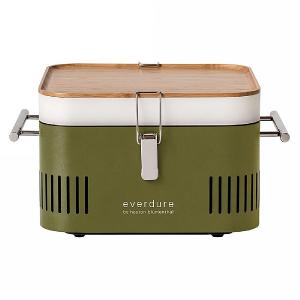 Everdure by Heston Blumenthal CUBE Portable Charcoal BBQ Khaki
£149.00
Quick View >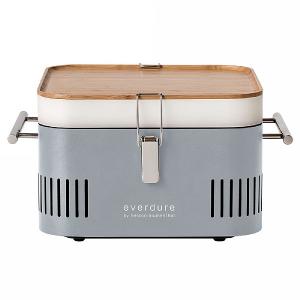 Everdure by Heston Blumenthal CUBE Portable Charcoal BBQ Stone
£149.00
Quick View >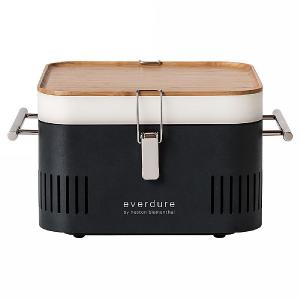 Everdure by Heston Blumenthal CUBE Portable Charcoal BBQ Graphite
£149.00
Quick View >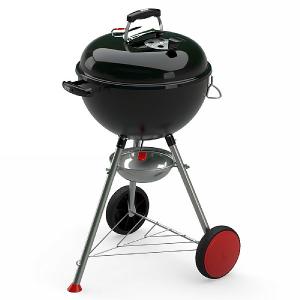 Weber Kettle Plus GBS 47cm Charcoal BBQ Black
£152.99

was £169.99
Quick View >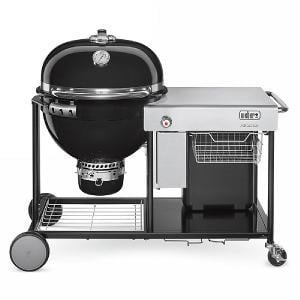 Weber Summit Charcoal Grilling Centre
£1,999.00
Quick View >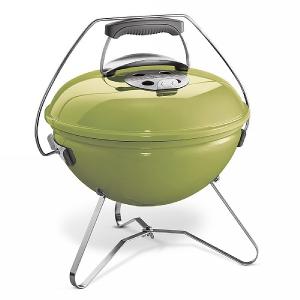 Weber Smokey Joe Premium BBQ - Spring Green
£62.99

was £69.99
Quick View >
Be the first to write a review
Feel free to leave a review of this product, good or bad it helps other customers with their buying decision