Weber Summit Charcoal Grill

The Weber Summit Charcoal Grill offers power, flexibility, versatility and confidence with a whole host of special features that make it the pinnacle of charcoal barbecues
Read more
Details
Why we love it:
It's finally here - the new and long awaited top of the line charcoal barbecue from Weber, the BBQ experts
The Weber Summit Charcoal Grill is the pinnacle of years of research and product development and is a charcoal barbecue which allows grilling, roasting or baking at extremely high temperatures, or smoking over a long period of time at a very low temperature
With a large cooking capacity it has the scope to entertain family and friends in large numbers
It comes with a 61cm hinged Gourmet BBQ System grate with a removable 30cm centrepiece. This enables you to combine all of the GBS accessories including sear grate, wok, pizza stone and griddle (all sold separately) to further enhance your cooking possibilities
The Summit Charcoal BBQ features an air-insulated double-walled lid and bowl. Warm air is trapped and used as an insulator meaning that the barbecue uses less fuel as it holds the temperature so well
The lid liner is made of aluminium to make it lighter to lift and to optimise heat reflection. Opening and closing the lid is very easy as it is hinged and has a spring
Featuring the Weber One Touch cleaning system with a removable ash pan, this barbecue is easy to keep clean - simply use the handle to move the ashes into the pan below for easy disposal
The Summit also uses the One Touch system to create a new Smoke setting, letting in the perfect minimal amount of air for slow smoking times with the barbecue in the smoke zone
The rest of the Weber Charcoal BBQ range features aluminium vents, but the Summit has a Rapidfire Lid Damper with a hinged design. This provides a chimney starter effect when fully open and gives you ultimate temperature control and the ability to quickly boost the air flow
A two position fuel grate enables you to alter the position of the grate according to whether you are smoking, grilling at indirect heat or searing over direct heat
There's also a hinged diffuser plate comprised of 2 layers of stainless steel riveted together. These enclose an air gap, which helps regulate the temperature within the cooking chamber and helps maintain consistent low temperatures for slow cooking, whilst the durable air-insulated stainless steel construction will also stand-up to high temperatures
This top of the range charcoal barbecue truly will open up a world of barbecuing opportunities
What you need to know:
1 x Weber Summit Charcoal Barbecue
Air-insulated double-walled lid & bowl
Rapidfire lid damper
Smoke / low-and-slow vent setting
Two-position fuel grate
Hinged diffuser plate
61cm hinged Gourmet BBQ System grate with a removable 30cm centrepiece
Weber stainless steel One-Touch Cleaning System with removable ash catcher
Stainless steel tool holders
Locking front wheel
Drip tray to collect the dripping fats and juices,
Char-Baskets to hold charcoal
Charcoal cup to make it easier to measure the recommended fuel amount
Lid thermometer includes key grilling temperature zone indicators
Warranty: Bowl and lid – 10 years, Handle – 5 years, Stainless steel One-Touch cleaning system – 5 years, Charcoal grate and cooking grate – 5 Years, All other parts (Legs, base, triangle, ash catcher, wheels and vents) – 2 years
Specification
Delivery & Returns
You May Also Be Interested in....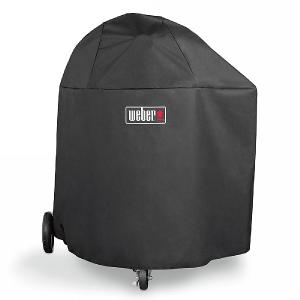 Weber Premium Summit Charcoal Barbecue Cover
£79.99
Quick View >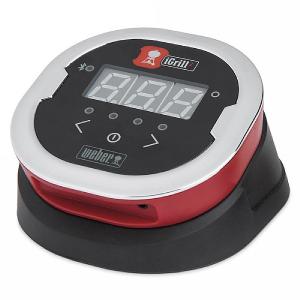 Weber iGrill 2
£99.00
Quick View >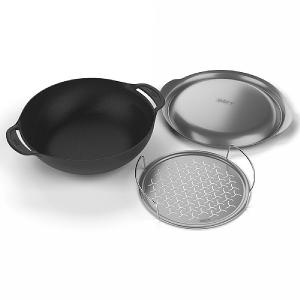 Weber Wok and Steamer
£79.99
Quick View >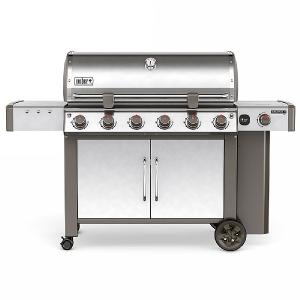 Weber Genesis II LX S-640 GBS Gas Barbecue Stainless Steel
£1,799.00

was £2,299.00
Quick View >
Other Products In This Category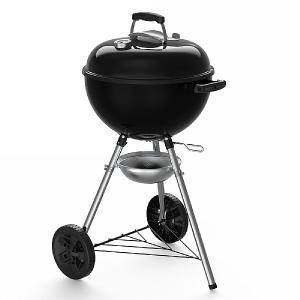 Weber Original Kettle E-4710 Charcoal Barbecue 47cm Black
£134.00

was £149.99
Quick View >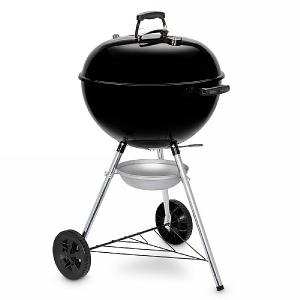 Weber Original Kettle E-5710 Charcoal Barbecue 57cm Black
£170.00

was £189.00
Quick View >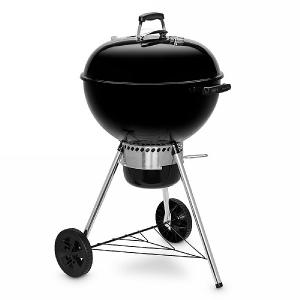 Weber Original Kettle E-5730 Charcoal Barbecue 57cm Black
£215.00

was £239.00
Quick View >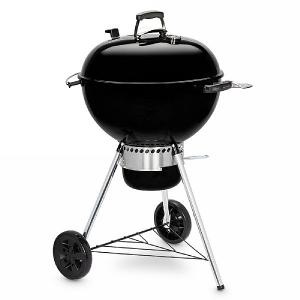 Weber Master-Touch GBS SE E-5755 Charcoal Barbecue 57cm Black
£269.00

was £299.00
Quick View >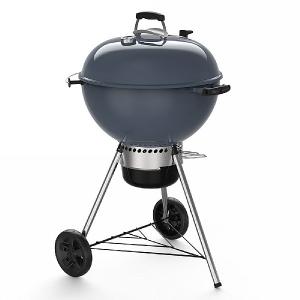 Weber Master-Touch GBS SE E-5755 Charcoal Barbecue 57cm Slate Blue
£269.00

was £299.00
Quick View >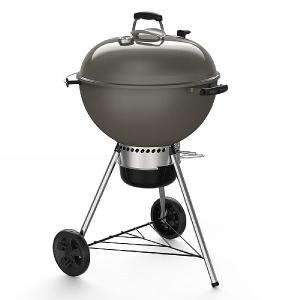 Weber Master-Touch GBS SE E-5755 Charcoal Barbecue 57cm Smoke Grey
£269.00

was £299.00
Quick View >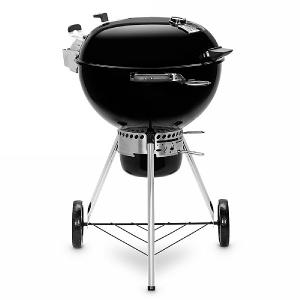 Weber Master-Touch GBS Premium SE E-5755 Charcoal Barbecue 57cm Black
£332.00

was £369.00
Quick View >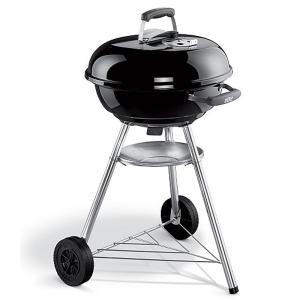 Weber Compact 47cm Charcoal BBQ
£71.00

was £79.99
Quick View >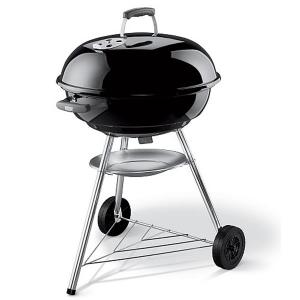 Weber Compact 57cm Charcoal Barbecue Black
£116.00

was £129.99
Quick View >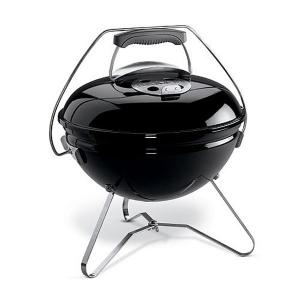 Weber Smokey Joe Premium BBQ Black
£67.00

was £74.99
Quick View >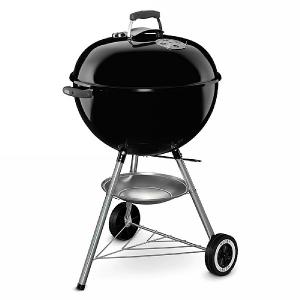 Weber Original Kettle 57cm Charcoal Barbecue
£161.00

was £179.99
Quick View >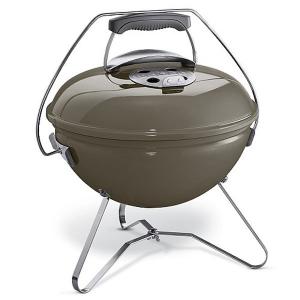 Weber Smokey Joe Premium BBQ- Smoke
£67.00

was £74.99
Quick View >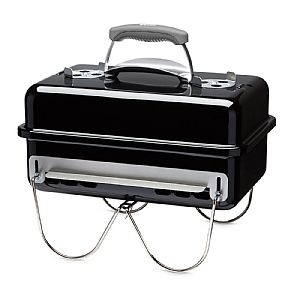 Weber Go Anywhere Charcoal BBQ
£71.00

was £79.99
Quick View >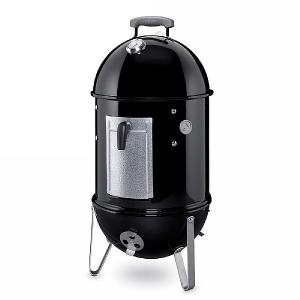 Weber Smokey Mountain Cooker 37cm
£296.00

was £329.00
Quick View >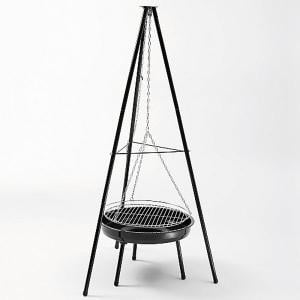 Landmann Grill Chef Tripod Barbecue
£39.99
Quick View >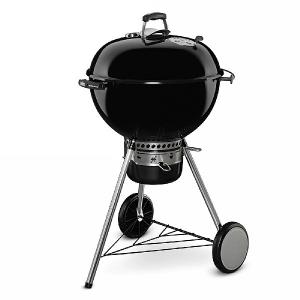 Weber MasterTouch 57cm GBS Charcoal Barbecue Black
£269.00
Quick View >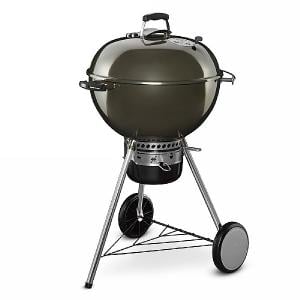 Weber MasterTouch 57cm GBS Charcoal Barbecue Smoke Grey
£269.00
Quick View >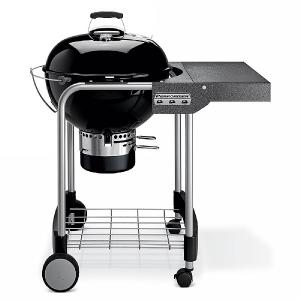 Weber Performer GBS 57cm Charcoal Barbecue
£359.00

was £399.00
Quick View >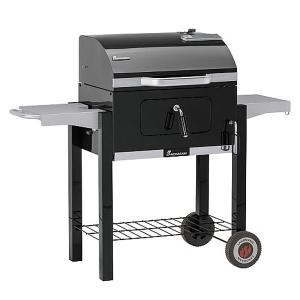 Landmann Dorado Charcoal Barbecue
£199.99

was £229.99
Quick View >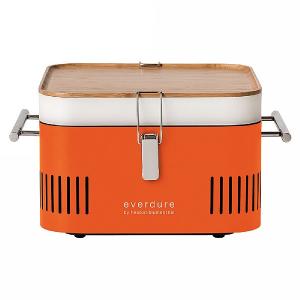 Everdure by Heston Blumenthal CUBE Portable Charcoal BBQ Orange
£134.10

was £149.00
Quick View >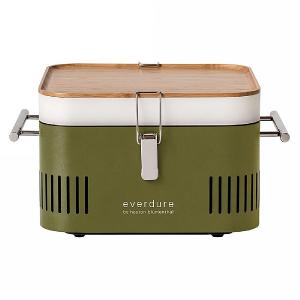 Everdure by Heston Blumenthal CUBE Portable Charcoal BBQ Khaki
£134.10

was £149.00
Quick View >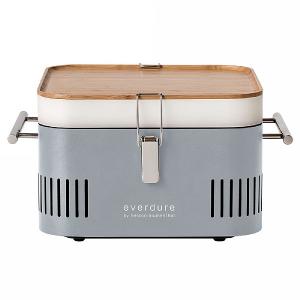 Everdure by Heston Blumenthal CUBE Portable Charcoal BBQ Stone
£134.10

was £149.00
Quick View >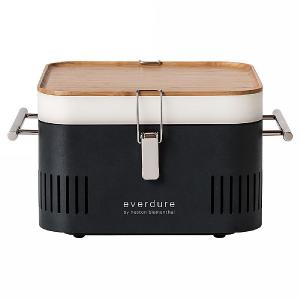 Everdure by Heston Blumenthal CUBE Portable Charcoal BBQ Graphite
£134.10

was £149.00
Quick View >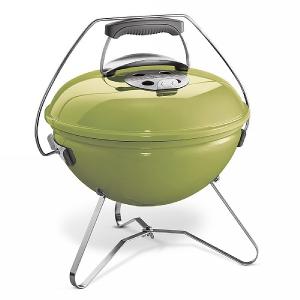 Weber Smokey Joe Premium BBQ - Spring Green
£67.00

was £74.99
Quick View >
Be the first to write a review
Feel free to leave a review of this product, good or bad it helps other customers with their buying decision