Why You Need Poppies in Your Garden This Year
Create dazzling borders and irresistible wildflower meadows by adding poppies to the mix...




JUST ADD POPPIES
From the flamboyance of oriental types to the simple beauty of the many annual varieties, poppies will bring vibrancy and movement to beds and borders, as their silky blooms sway in the breeze.
Spoilt for choice
Sowing hardy annual poppies such as the breadseed or opium poppy
Papaver somniferum
'Album', which is Thompson & Morgan's Flower of the Year 2018, will inject colour and offers the perfect introduction to these beautiful plants for a beginner. Also try
Papaver commutatum
'Ladybird', which features red flowers with black spots, similar to those of the field poppy
Papaver rhoeas
,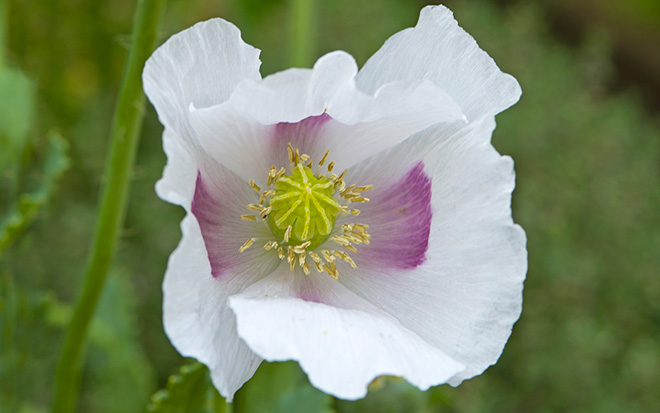 which remains a poignant emblem of the Flanders battlefields, due to its ability to spring up from recently disturbed ground. And because annual poppies self-seed, you can be sure of a fresh display year after year. Perennial types include the Icelandic poppy
Papaver nudicaule
, which will enliven a rockery or sunny border and comes in many shades, from yellow to red and white. The glamorous blooms of the oriental poppy
Papaver orientale
offer another great choice for a sunny spot.
Growing poppies
Poppies prefer a rich, moist, well-drained soil in full sun, although some varieties will tolerate shade.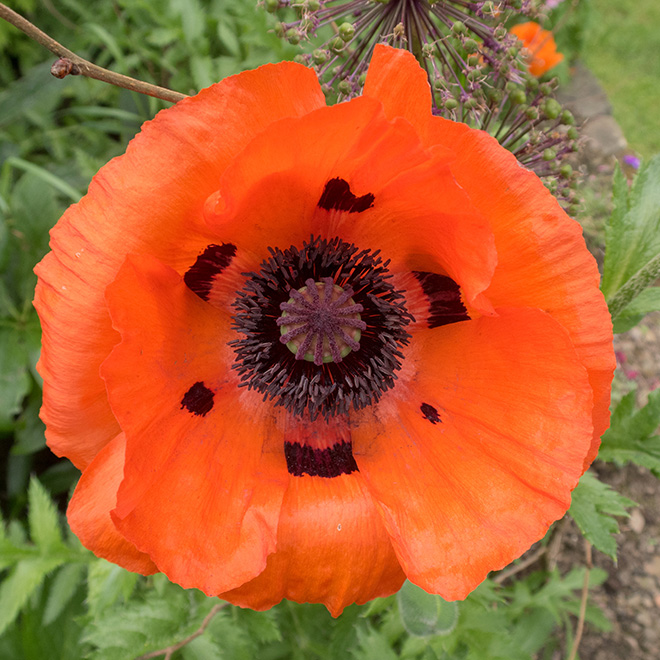 Papaver orientale

'Allegro'
Perennial with huge, orangey red flowers.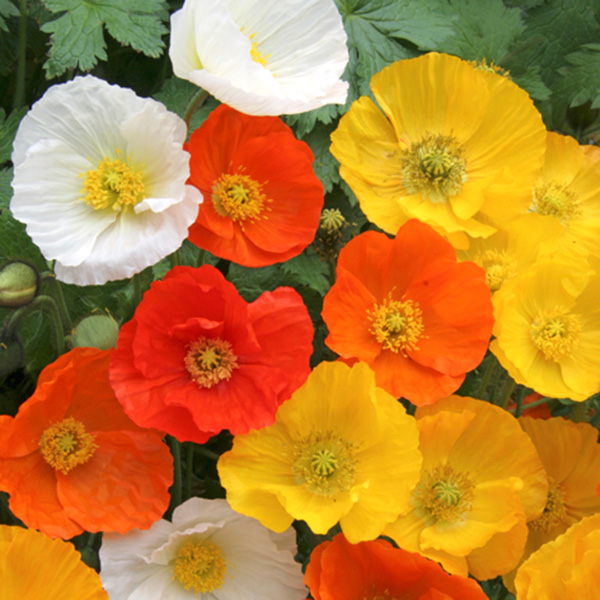 Papaver nudicaule

'Garden Gnome'
Dwarf perennial with dainty lemon, orange and red blooms.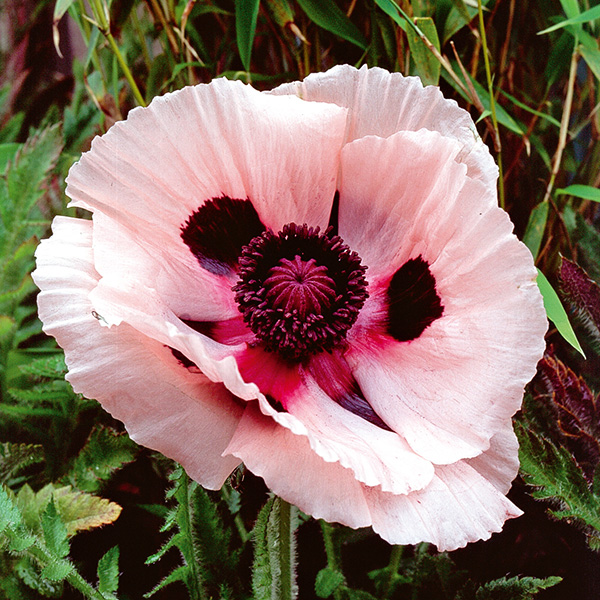 Papaver orientale

'Princess Victoria Louise'
Perennial with large salmon-pink flowers that suit a pastel scheme.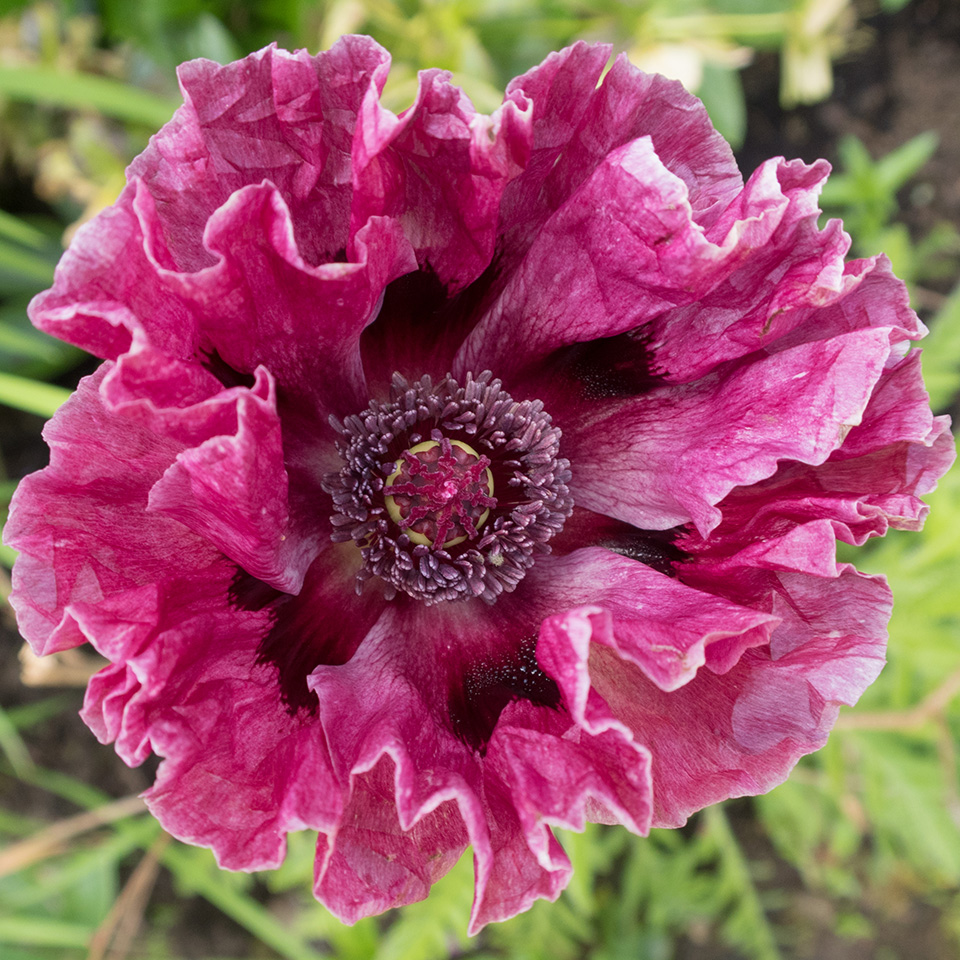 Papaver orientale

'Patty's Plum'
Perennial whose pinky-purple blooms are the designers' favourite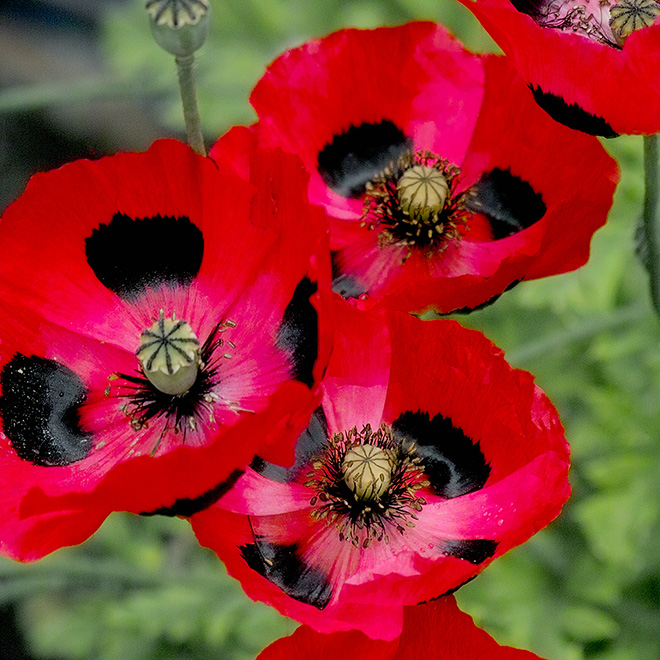 P

apaver commutatum

'Ladybird'
Annual with bright red flowers that resemble a field poppy.
For maximum impact they are best grown in groups rather than singly. There are few sights more spectacular than poppies growing in a meadow, but they are also easy to incorporate into a garden, with some thoughtful planning. Try growing them in large drifts if you have the space, or group in smaller numbers in a bed or border, and intersperse with plants that will help disguise the gaps when the poppies fade. Mix 'Ladybird' and Icelandic poppies with short plants, such as gypsophila, hardy geraniums such as 'Rozanne', achillea, and geums, at the front of your scheme. Taller oriental poppies look great partnered with delphiniums, peonies, bellflowers and phlox.
Shop Poppies