Wildlife World Sunset Seat Bird Feeder
With a swinging design that deters larger birds this lovely Wildlife World Sunset Seat Bird Feeder is a great way to encourage smaller birds into your garden
Read more
Details
Why we love it:
The beautifully designed Sunset Seat Bird Feeder from Wildlife World is shaped like a garden seat swing, which has 2 advantages
Firstly, it looks so attractive in your garden, with the sun's ray design of the seat back reminding you of summer days spent lazing in the sun
Secondly, the fact that it swings when any weight is added to it should be enough to keep the larger birds away and enable you to attract smaller garden birds to frequent your garden to feed
Like all Wildlife World products, the Sunset Seat has lots of practical details. The feed tray is removable and washable to assist with bird hygiene and prevent bacteria build up
Use this bird feeder to offer a range of feed types including seeds, nuts and scrapsWhat you need to know:
1 x Sunset Seat Bird Feeder
Dimensions: H 550mm (inc rope) W 235mm D 150mm
Removable and washable feed tray
FSC timber from sustainable sources. The wood will age to silver with time, but may be treated with an exterior water-based varnish to preserve its appearance if required
From Wildlife World
Specification
Delivery & Returns
You May Also Be Interested in....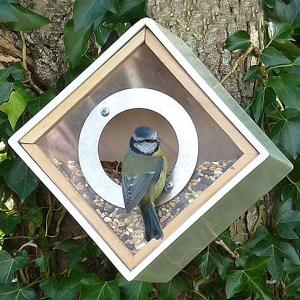 Urban Bird Feeder Box
£24.99
Quick View >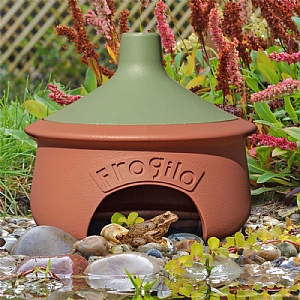 Frogilo Frog & Toad House
£18.99
Quick View >
Other Products In This Category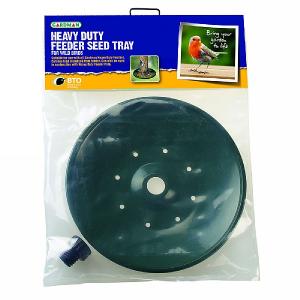 Heavy Duty Feeder Seed Tray
£5.99
Quick View >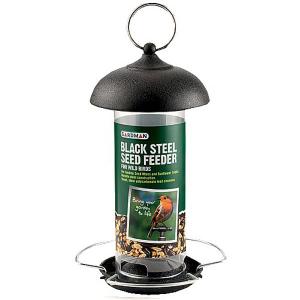 BUY 1 GET 1 FREE
Black Steel Seed Feeder
£8.99
Quick View >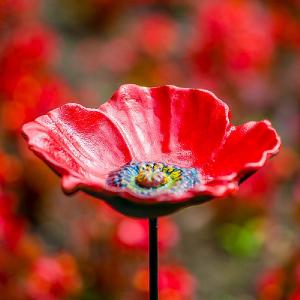 50p Donation
Cast Iron Poppy Bird Feeder Dish
£7.99
Quick View >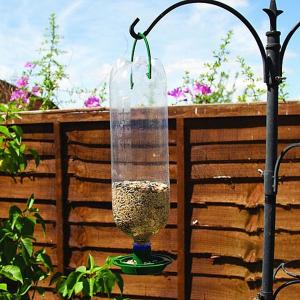 Bottletop Bird Feeder Kit
£2.99
Quick View >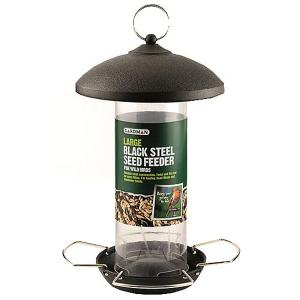 Large Black Steel Seed Feeder
£11.99
Quick View >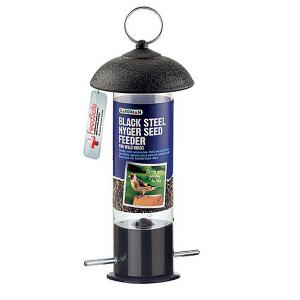 BUY 1 GET 1 FREE
Black Steel Nyger Seed Feeder
£8.99
Quick View >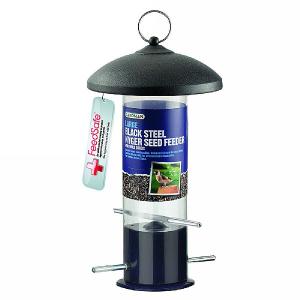 Large Black Steel Nyger Seed Feeder
£11.99
Quick View >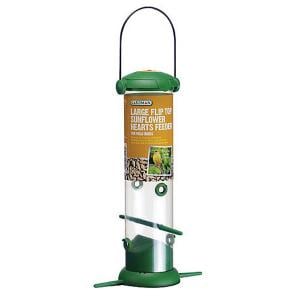 Large Flip Top Sunflower Heart Feeder
£4.99

was £5.99
Quick View >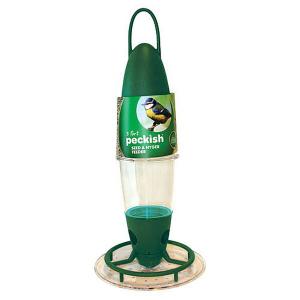 Peckish 3 Port Seed Feeder
£12.99
Quick View >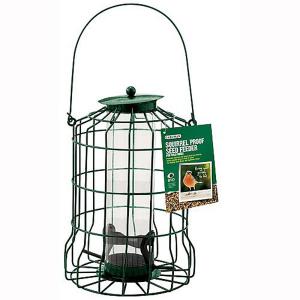 Squirrel Proof Seed Feeder
£6.99

was £10.99
Quick View >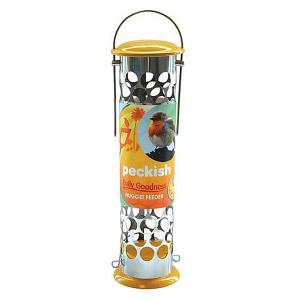 Peckish Daily Goodness Nugget Feeder
£12.99
Quick View >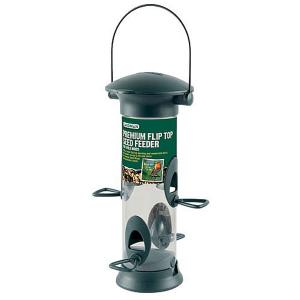 Premium Flip Top Seed Feeder
£6.99

was £9.99
Quick View >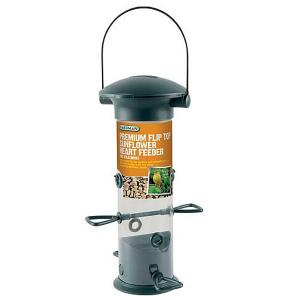 Premium Flip Top Sunflower Heart Feeder
£6.99

was £9.99
Quick View >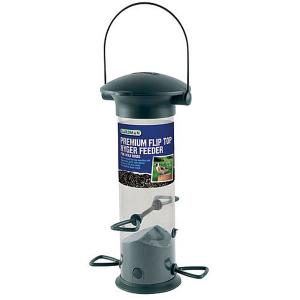 Premium Flip Top Nyger Feeder
£6.99

was £9.99
Quick View >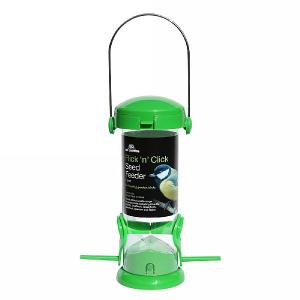 Tom Chambers Flick 'n' Click 2 Port Seed Feeder
£4.99
Quick View >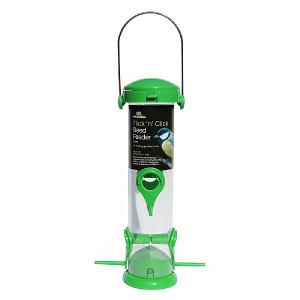 Tom Chambers Flick 'n' Click 4 Port Seed Feeder
£6.99
Quick View >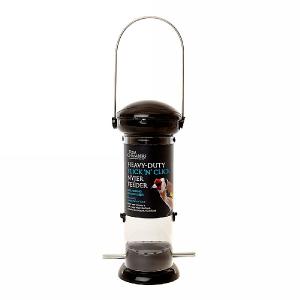 Tom Chambers Heavy Duty Flick n Click Nyjer Feeder
£9.99
Quick View >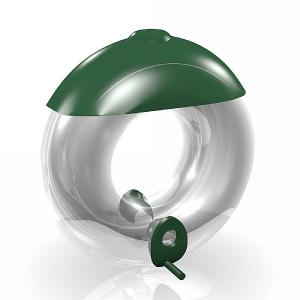 Peckish Donut Seed Feeder
£10.99
Quick View >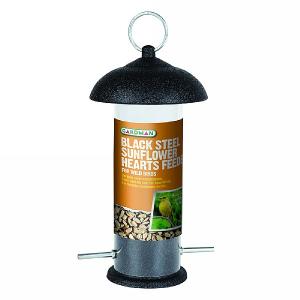 BUY 1 GET 1 FREE
Black Steel Sunflower Hearts Feeder
£8.99
Quick View >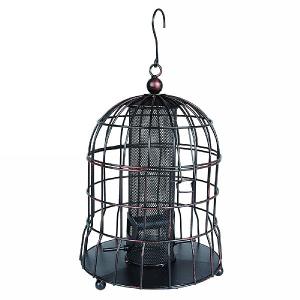 Decorative Squirrel Proof Seed Feeder Bronze
£10.99

was £16.99
Quick View >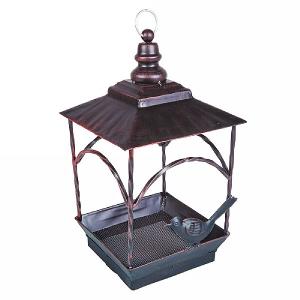 Decorative Pavilion Seed Feeder Bronze
£10.99

was £19.99
Quick View >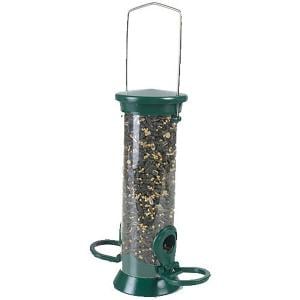 Defender Seed Feeder
£11.99
Quick View >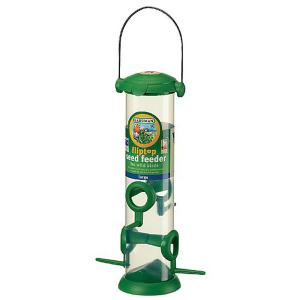 Fliptop Seed Feeder
£4.99
Quick View >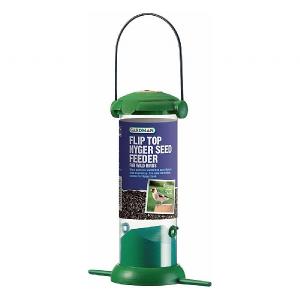 Flip - Top Thistle Seed Feeder
£3.99

was £4.99
Quick View >
Be the first to write a review
Feel free to leave a review of this product, good or bad it helps other customers with their buying decision