Willy Wonka Eat Your Heart Out
Local brother and sister get chance to create chocolate bar flavour with Webbs...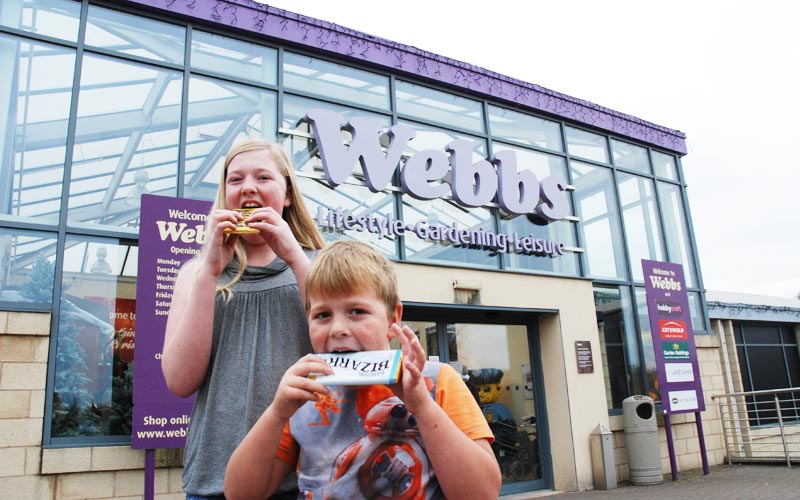 WILLY WONKA EAT YOUR HEART OUT!
Dazzle your taste buds with the new chocolate bar flavour designed by local brother and sister.

This year at Webbs, along with our partners at The Chocolate Smiths, we launched a competition to challenge customers to create their very own chocolate bar flavour. The winning flavour would then be handmade and sit alongside The Chocolate Smiths existing Bizarre Bars range at Webbs.
Bizarre Bars have to be tasted to be believed! With flavours already available from Christmas Dinner to Veggie Bacon and Milk Chocolate (delicious if you want to know!) the next flavour had to be bigger, better and even more bizarre.
Well, we were flooded with entries, from salt and vinegar crisp flavour to cinnamon and orange and everything inbetween. However, after seeing the entry from sister and brother Alethea (11 years old) and Alaric Jack (7 years old) from Catshill, Bromsgrove where they combined all of their memories of a visit to the funfair there was no question over the winning flavour.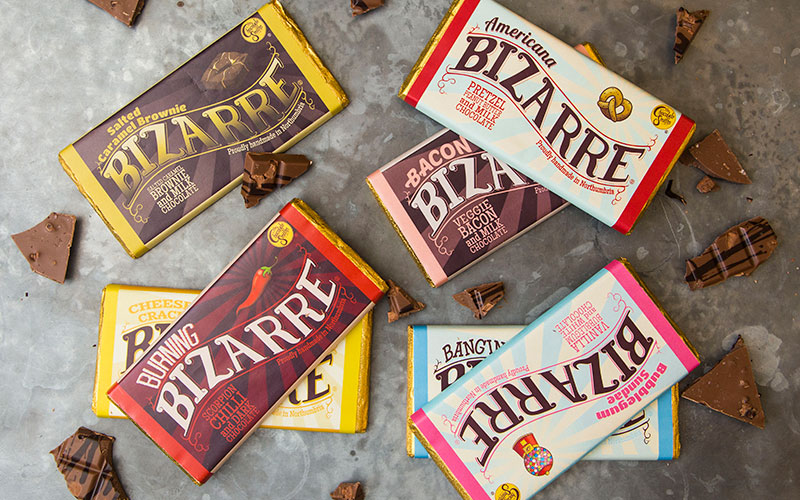 To create their Fairground chocolate bar Alethea and Alaric included popping candy, jelly sweets, bubble gum flavour chocolate and even popcorn. The judges loved the idea and couldn't wait to meet the creative duo and get the chocolate bar made ready for Christmas.
The pair took entering the competition very seriously, writing a short list that included Smores, Ice Cream Sunday, Eton mess and many more. But after researching online and drawing the packaging out they picked their winning flavour.
Alethea and Alaric can't wait for the bar to be made. They think you'll agree it's delicious.
The winning Fairground flavour Bizarre Bar will be on sale from Thursday 1st December at Webbs, Wychbold as part of our Festive Food Event at the Christmas shopping night also at Webbs, west Hagley.
Shop Confectionery