You are here:
Home
Garden Tools & Garden Supplies
Plant Food & Fertilizers
Granular Fertilizer & Plant Food
Previous Page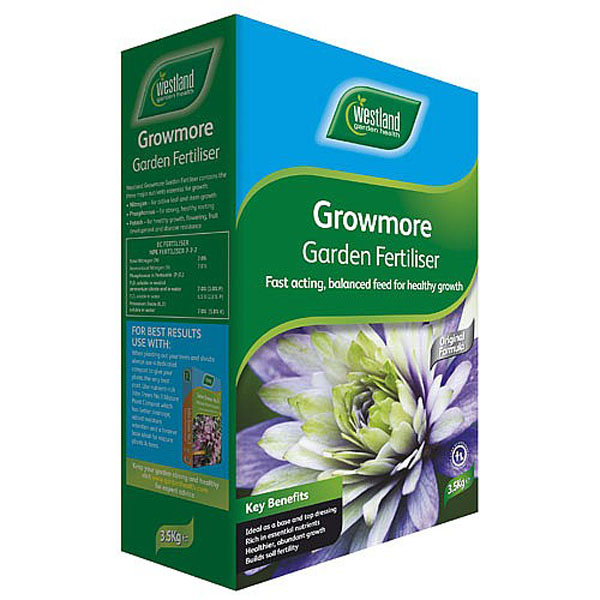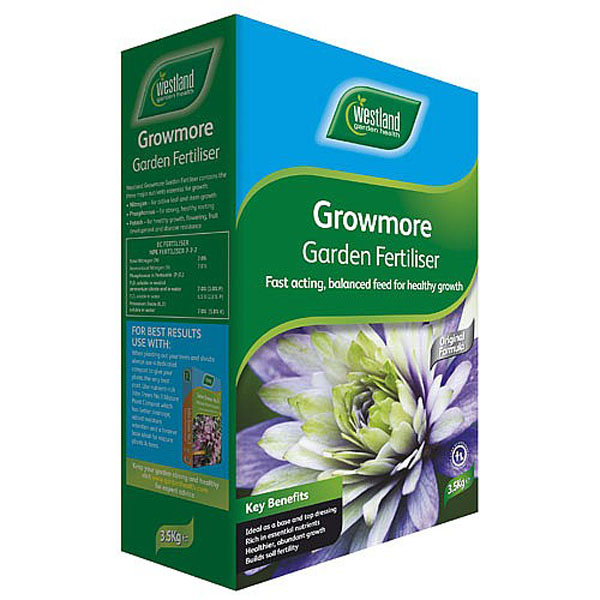 Why we love it:

If you want to ensure that your trees, shrubs, beds and borders have a staple diet at the start of the season, then you can't go wrong with Growmore from Westland

Apply it as a top dressing around the garden and let the weather do the rest

It's also a very useful granular fertiliser for using under mulches to ensure that as the mulch breaks down the microbes involved in the decomposition have sufficient fuel for this process and do not take nitrogen from the soil, depriving your plants of vital nutrients

Growmore is a balanced fertiliser which means that it contains equal levels of the three most important plant nutrients, nitrogen, phosphorous and potassium

Because the contents are not skewed in any way you can use it to provide a basic feed for all your garden plants

What you need to know:

Westland Growmore Can be applied throughout the growing season from February to the end of October, every 4-6 weeks

For best results and optimum safety please follow instructions provided
Powered by
LouderVoice Reviews
and
LouderYou
Tell a Friend
Print this Page
Bookmark this Page
Growmore Garden Fertiliser (3 Sizes)
Growmore is an excellent all purpose fertiliser that will give balanced nutrients to beds and borders especially when applied with a mulch
| | |
| --- | --- |
| | Size: 1.5kg |
| | Size: 3.5kg |
| | Size: 10kg |
Any Questions? If you have any questions regarding this product, please feel free to contact us on 01527 860000 and we will be more than happy to help.
You may also like the following...