We are so confident in the quality of our hardy plants that we are happy to guarantee them for 5 years with the Webbs 5 year Hardy Plant Guarantee.

Webbs will gladly replace any hardy stock that does fail, provided it has been looked after correctly. Simply return the plant within 5 years, along with original proof of purchase.

Our Hardy Plant Guarantee covers plants purchased at our Wychbold, West Hagley, Cheltenham and Millets Farm stores. It does not cover plants purchased online. Whether bought online or instore, they're the same top quality plants, it's just harder for you to bring the plant back to us in the unlikely event of a problem if you don't live locally.
Call Us on 01527 860000
Wonderfully situated in Wychbold near Droitwich, West Hagley near Stourbridge, Cheltenham and also Millets Farm in Oxfordshire, Webbs is a family business committed to providing the very best for your garden and home. We have everything for the dedicated and occasional gardener alike, as well as providing great places to visit for a great cup of coffee and much more.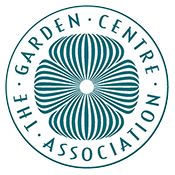 Back to top