Guide: Grow your own fruit and veg
Growing your own fruit and vegetables is satisfying and fun, you don't need lots of space. If this is your first attempt, here are some exciting tips!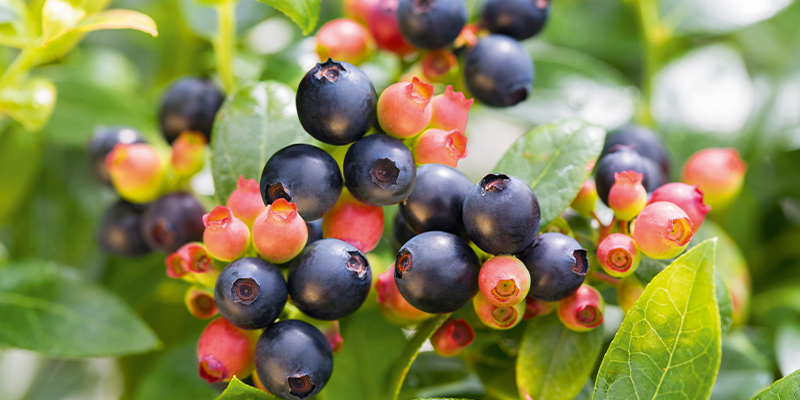 What to do now?
1.) Think about what you like to eat and cook with - it's always best to grow crops you will enjoy.
2.) Set aside some space on the patio or in your garden borders, ideally in a sunny spot.
3.) Stock up on what you'll need - including multi-purpose compost or growbags, large pots or troughs and canes and string for support. You'll also need a hose or a watering can and bottles or liquid to feed to maximise flavour.
Dynamite Chillies
If you love creating spicy curries and dips you'll adore our line-up of Dynamite Chillies available from mid-April. There are 14 varieties, from fiery to super-hot, including 'Trinidad Scorpion'
Heritage Tomatoes
Top chefs are wild about the flavour of hertiage tomatoes like 'Tigerella' but they are tricky to find and expensive to buy. So why not grow your own instead, with up to 12 varieties in store from mid-April.
Grafted Vegetables
Grafted vegetable plants have become very popular because they introduce strong, bushy plants and generous harvests. we'll have a great choice of grafted tomatoes, cucumbers and peppers in store from mid-April.
Sweet Strawberries
Strawberries are brilliant for first-time gardeners because they grow well in the ground or in pots. Look out for our latest pot-grown line-up, with lots og varieties to give you juicy fruit all summer long.
Cherry Tomatoes
A brilliant choice for first-time gardeners, cherry tomatoes produce masses of small, sweet juicy fruits that ripen from mid-summer. 'Crokini' is one of our favourites for 2021.
Beautiful Berries
Berry bushes designed to be grown in pots and planters are ideal for small gardens and patios and will be available in store soon. why not try blueberries this year, which grow very successfully in pots.
Shop seeds