JOIN THE WEBBS TEAM
Wash Up Assistant – Wychbold
Permanent, full time contract, 39.5 hours per week, 4 weekdays plus alternate weekends
We're currently redesigning our Restaurant to offer an even better experience to our customers. To provide the right experience we need a continuous supply of clean crockery and cutlery. We're expanding and redesigning our wash up area with new and improved equipment. We need at least one additional full time member of the team to operate the dishwashers correctly, working independently and at a face pace, and moving crockery to the right place.

This is a full time and permanent position, with regular, fixed and guaranteed hours. There are no split shifts or antisocial working hours. We provide a pleasant and friendly working environment and great employee benefits such as a generous employee discount, pension scheme, life insurance, team events, bonus schemes, free hot drinks and free parking.

To apply please email your CV to jobs@webbs.co.uk by 23rd Janauary 2017.
Goods Inwards Assistant, Wychbold
Full Time – 6/4 rota, including alternate weekends and one late night.
We are seeking a hard working, well organised team player to join our busy warehouse team. Your duties will involve receiving deliveries, checking off stock, storing goods logically and safely, transporting goods to the shopfloor, housekeeping and maintaining high standards of health and safety at all times.

This role requires regular contact with contact with customers, colleagues and suppliers so you must be able to demonstrate positive, confident communication skills and a high level of customer service. Due to the nature of the role there will be a high level of manual handling. Training and equipment will be provided. A FLT licence is desirable.

To apply please email your CV to jobs@webbs.co.uk by 23rd Janauary 2017.
Head Chef - Wychbold
This is a full time and permanent role with a good work life balance; 39.5 hours per week to include alternate weekends, with no antisocial hours or split shifts.

We have a fantastic opportunity for an experienced Head Chef to join our hospitality team. This is an exciting time in the strategic development of our food category, with plans for a high quality refurbishment, extension of our food offer and introduction of a new menu.

As Head Chef you will oversee food production for our 400+ seat restaurant using locally sourced, seasonal ingredients to create a high quality, freshly prepared food offer with the ability to use some of finest ingredients from our new food hall. You will manage and develop our Kitchen and Bakery teams whilst also working in a hands-on capacity, setting the pace and food quality standards. You work closely with our Head of Food and Hospitality Manager to drive the food business forward, ensuring a smooth transition through the positive changes ahead.

The successful candidate will have a passion for good food and service combined with experience of working in a fast-paced kitchen. Strong leadership and coaching skills are essential as is technical ability, IT literacy, food safety awareness and a good understanding of commercials including menus, costings, GP and wastage.

To apply please email your CV to jobs@webbs.co.uk by 23rd Janauary 2017.


Site Maintenance Multi Tasker - Wychbold
Full Time and Permanent, 6/4 rota to include alternate weekends

We are seeking a versatile person to carry out a range of tasks in our large and busy Wychbold garden centre. Varied duties will include carrying out general repairs, decorating, DIY type tasks such as putting up shelves and fixing locks, assisting with waste/recycling and car park maintenance, whilst keeping all work areas tidy and safe.

The successful candidate will be able to work alone and prioritise a busy workload, and will have a positive, can do attitude. As well as having demonstrable practical skills, the Multi Tasker must be able to communicate confidently with customers and colleagues at all levels.
To apply please email your CV to jobs@webbs.co.uk by 23rd Janauary 2017.


Hospitality Assistants, Wychbold
Due to expansion and exciting food development plans we have a number of full and part time vacancies in our Hospitality team.

We're looking for energetic, confident people to welcome and look after our guests, providing a high level of customer service to ensure they enjoy their experience at Webbs.

Relevant experience would be advantageous but you will receive full specialist training in various areas including making barista style drinks, food prep, deli and cheese, table service and till operation. You may have the opportunity to specialise in areas such as gelato, barista, deli or wine.

2017 will be an exciting time for Food at Webbs with a new menu offering, new uniform and opportunities for career development; there is no better time to join our team.

To apply please email your CV to jobs@webbs.co.uk by 23rd Janauary 2017.
Assistant Warehouse Manager, Wychbold
Full time, 6/4 Rota - 4 weekdays plus alternate weekends.
We're looking for an experienced warehouse manager or supervisor to join our busy goods in/out operations at our Wychbold site. You will support and deputise for the current Warehouse Manager to ensure the smooth, safe and efficient running of the warehouse. You will also take specific accountability for our Transport team.


You will have knowledge of all legal obligations for Transport ideally supported by a relevant qualification. You will be organised, efficient, IT literate and happy to roll up your sleeves and join in as required to meet the business needs. We are looking for a strong people person who can manage, delegate and implement new ways of working.


A Fork Lift Truck licence would be advantageous but is not essential.
Please state salary expectations when applying.

To apply please email your CV to jobs@webbs.co.uk by 23rd Janauary 2017.
HOW TO APPLY
To apply for the above vacancies please find an application form here, email your CV to jobs@webbs.co.uk or complete an application form available from Store Reception. Please submit completed applications to the HR Manager, Webbs Garden Centres Ltd., Worcester Road, Wychbold, Droitwich Spa, Worcestershire. WR9 0DG. Call Us on 01527 860000
Wonderfully situated in Wychbold near Droitwich and West Hagley, Stourbridge Webbs is a family business committed to providing the very best for your garden and home. We have everything for the dedicated and occasional gardener alike, as well as providing great places to visit for a great cup of coffee and much more.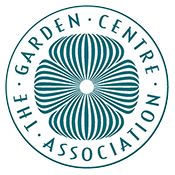 Back to top