JOIN THE TEAM!


HR Coordinator - Wychbold
Full time, Monday - Friday - 39.5 hours per week.

Webbs is a great place to work; according to our annual survey 95% of colleagues enjoy working here. We've got a diverse team of 350 colleagues who work hard and pull together to make things happen. Webbs is a commercial, regularly changing working environment where no two days are the same.

As HR Coordinator you will support the HR Manager with a varied range of activities including;

• Supporting the transition to a new HR Information System (Mitrefinch) and keeping the system up to date and accurate;
• Recruitment and selection administration from advertising to making offers;
• Preparing contracts of employment and induction packs;
• Administration of our Pensions and benefits schemes;
• Producing a range of standard letters;
• Witnessing meetings and taking notes;
• Providing advice to colleagues at all levels around Company policies and procedures;
• Organising work experience placements;
• Coordinating training;
• Supporting/leading value adding HR projects.
To be successful in this role you'll need to be:
• A positive and friendly people person;
• Organised and efficient, with the ability to manage a high volume workload with multiple deadlines;
• IT literate and able to pick up new systems quickly;
• Professional with clear written and verbal communication skills;
• Numerate with attention to detail;
• Experienced in HR administration;
• Interested in HR (ideally with a HR qualification or studying towards this).

We offer a competitive base salary with benefits including life insurance, private medical insurance (after 6 months probation), good pension scheme, generous employee discount and free or discounted colleague events.

If this position sounds of interest then we'd love to hear from you.

Please apply asap and by no later than Monday 17th April 2017.

How to apply
Salesperson, Wychbold
Weekends only
Some overtime may be available in the week.

Webbs are looking for an experienced weekend salesperson with excellent relationship building skills to join our premium furniture and BBQ retail team.

You will be confident about approaching and engaging with customers and you will have a naturally outgoing, positive personality. You will be able to learn product knowledge quickly so that you can share this with customers enthusiastically and credibly. You will go above and beyond our customers expectations so that they enjoying their shopping experience at Webbs.

To apply please email your CV to jobs@webbs.co.uk by Monday 17th April 2017.
Assistant Warehouse Manager, Wychbold
Full time, 6/4 Rota - 4 weekdays plus alternate weekends.
We're looking for an experienced warehouse manager or supervisor to join our busy goods in/out operations at our Wychbold site. You will support and deputise for the current Warehouse Manager to ensure the smooth, safe and efficient running of the warehouse. You will also take specific accountability for our Transport team.

You will have knowledge of all legal obligations for Transport ideally supported by a relevant qualification. You will be organised, efficient, IT literate and happy to roll up your sleeves and join in as required to meet the business needs. We are looking for a strong people person who can manage, delegate and implement new ways of working.

A Fork Lift Truck licence would be advantageous but is not essential.
Please state salary expectations when applying.

To apply please email your CV to jobs@webbs.co.uk by Monday 17th April 2017.
HOW TO APPLY
To apply for the above vacancies please find an application form here, email your CV to jobs@webbs.co.uk or complete an application form available from Store Reception. Please submit completed applications to the HR Manager, Webbs Garden Centres Ltd., Worcester Road, Wychbold, Droitwich Spa, Worcestershire. WR9 0DG. Call Us on 01527 860000
Wonderfully situated in Wychbold near Droitwich and West Hagley, Stourbridge Webbs is a family business committed to providing the very best for your garden and home. We have everything for the dedicated and occasional gardener alike, as well as providing great places to visit for a great cup of coffee and much more.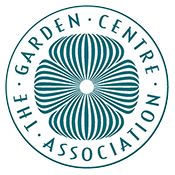 Back to top