JOIN THE TEAM!
SITE MAINTENANCE MULTI TASKER
FULL TIME,
WEBBS, WYCHBOLD
Webbs is an award winning independent garden centre with lots of diverse departments and events. It's busy and fun, with lots of variety. 95% of our employees tell us that they love working at Webbs.

We are looking for someone versatile with good practical skills to carry out a range of tasks. Varied duties include carrying out general repairs, decorating, DIY type tasks such as putting up shelves and fixing locks, furniture assembly and building, assisting with waste/recycling and car park maintenance, whilst keeping all work areas tidy and safe. You could be working on the ice rink one day, building the grotto the next or supporting our exciting new food development.

The successful candidate will be able to work alone and prioritise a busy workload, and will have a positive, can do attitude. As well as having great practical skills, the Multi Tasker must be able to communicate confidently with customers and colleagues at all levels.

We offer a great working environment and generous benefits package to include employee discount, life insurance and pension scheme. This is a full time position involving 4 weekdays plus alternate weekends. There are some early starts (7.30 a.m.) and occasional late night working to ensure that essential work is completed out of hours. Please apply asap and by no later than 30th July

How to apply


MAGICAL GROTTO TEAM - SANTAS AND ELVES
NOVEMBER TO DECEMBER 2017
WEBBS, WYCHBOLD
Webbs, Wychbold is an award winning independent garden centre retailer. Throughout November and December we'll run our famous Grotto which offers fun activities for children in an authentic grotto experience including the all important one to one meeting with Santa.

We're looking for authentic Santa lookalikes with twinkly eyes, a love of children and all things Christmas. To be successful you'll need to think on your feet as well as stay in character throughout. We'll help by providing training and a quality costume. Santa experience is advantageous but not essential if you have the right personality and if you meet the authenticity criteria. We will carry out a DBS check for successful candidates at our expense.

We're also looking for Elves to complete our team, with various weekday and weekend shifts available.

We're looking for Senior Elves who will lead activities enthusiastically and sing fun songs with the children, ensuring they have a fun experience.
We're also looking for a team of Elves to welcome children and their grown ups into the Grotto, assist with craft activities, take children to meet Santa and help them in the present warehouse or at the photo booth.

These are fixed term positions with various part time shifts available from early November until Christmas Eve. Please apply asap and by no later than 20th August 2017.
You're welcome to contact Jacqui Sheard on 015257 860011 for an informal chat about these opportunities.

How to apply
ICE RINK MARSHALLS
OCTOBER 2017 TO JANUARY 2018
WEBBS, WYCHBOLD
For many families, Christmas starts with a visit to Webbs. As well as our fantastic range of festive products and our magical grotto, we have a high quality ice rink allowing visitors to skate on real ice under a glass roof at our Wychbold site.

We are looking for Ice Rink Marshals to join our team from October to January, with various hours available. You must be a confident ice skater to be considered for this position. This role involves:
· meeting and greeting visitors
· issuing and checking tickets
· exchanging footwear for skates
· issuing skate aids
· helping visitors enjoy their time on the ice
· skating with less confident visitors including children
· ensuring the ice rink remains safe
· cleaning the ice between sessions
· dealing with any issues that arise or escalating these to the Ice Rink Team Leader

Webbs offers a fun and friendly working environment along with free parking, uniform, parking and staff discount for the duration of your employment. Please apply by no later than 20th August 2017.
HOW TO APPLY
To apply for the above vacancies please find an application form here, email your CV to jobs@webbs.co.uk or complete an application form available from Store Reception. Please submit completed applications to the HR Manager, Webbs Garden Centres Ltd., Worcester Road, Wychbold, Droitwich Spa, Worcestershire. WR9 0DG. Call Us on 01527 860000
Wonderfully situated in Wychbold near Droitwich and West Hagley, Stourbridge Webbs is a family business committed to providing the very best for your garden and home. We have everything for the dedicated and occasional gardener alike, as well as providing great places to visit for a great cup of coffee and much more.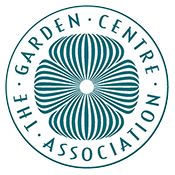 Back to top