At Webbs, we recognise that there are some serious environmental and local community challenges that come along with running a business responsibly. We understand that we are currently a long way from being a totally sustainable business. We are after all predominantly reached by car and many of our products are sourced from all over the world. However we are in the business of improving our customers' environments and therefore it is right that we should attempt to improve our own practices to ensure our community breathes fresh air for generations to come.

Designing a sustainable site:
We have tried to design recent new builds and premises with a sustainable edge. Our Wychbold store uses the best insulation materials and is fitted with predominantly LED and low-energy lights. We are also committed to ensure that with development comes improvement to our landscape setting. Our 6 acres of display gardens not only give our customers ideas, but have served to regenerate biodiversity along the banks of the River Salwarpe. Adjacent to the Gardens we have planted over 2000 trees as part of a Millenium Wood. We also have plans to develop the area surrounding our car parks into a Natural Arboretum of both native and specialist trees.

Grey water:
Our Wychbold site uses 'grey water' systems to collect rain water from the main buildings and car park which is then collected via an interceptor through a natural filtration system and reused for the irrigation of the plant area in the Garden Centre.

Solar power:
There are almost 800 solar panels on the roof of our Wychbold store. The panels generate the same power needed for 40 homes every year and save around 100,000kg of carbon emissions. That's the same as driving a Ford Focus 484,000 miles.

Growing sustainably:
We actively seek to minimise use of chemical pesticides on our display gardens and only treat as a last resort to save commercial crops. Our sister company, a key producer of UK hardy nursery stock, the Bransford Webbs plant company has BS8555 environmental accreditation and actively develops the use of biological control as an alternative to pesticide use. Much of the energy required by the latter's main production site is fuelled by the burning of locally sourced bio-mass.

Recycling:
We're always looking to improve how much we can recycle as a business and how we can support our customers to be part of this too. At Wychbold we recycle our paper, cardboard WEEE, the glass bottles and used cooking oil from our Restaurant plus wood and metal are separated as a waste product for recycling. Furthermore we provide a community recycling unit for paper, cans and glass bottles and batteries in our car park and a facility for unwanted plantpots and seed trays. We now have 2 x recycling bins at our Wychbold and West Hagley stores in aid of Birmingham Children's Hospital Charity, who receive an annual fee from Collection4Clothes for each bank. These recycling bins accept donations of clean clothing, pairs of shoes, handbags, unwanted gifts, belts, accessories, unused cosmetics and perfume products.

Sourcing environmentally friendly and locally sourced products:
We are constantly reviewing our choice of organic and environmentally friendly gardening products, and specifically highlight this through informative signage and positioning in store.

We actively source, where we can locally, with 80% of our bedding and hardy nursery stock being grown in the Midlands. Our Food Hall champions locally produced specialities from the surrounding counties, such as honey, cheeses, organically grown fruit juices, jams and chutneys, cakes and bakery, dairy and butchery.

Our sister company, the Bransford Webbs Plant Company, is continually looking at ways of providing high quality plants in peat-free substitutes and biodegradable packaging.

Official company statement – Sourcing of hardwood furniture:
In sourcing all our Hardwood garden furniture products, we endeavour to get evidence from our suppliers to ensure that our stock is supplied from sustainable and well-managed forests.

It is our policy to ensure that all the timber and timber containing products, we sell comes from forests independently certified as well-managed according to the standards of the Forest Stewardship Council (FSC).

For those products that are not FSC-listed we seek from our suppliers evidence of partnerships with organisations committed to improving forest management standards to those required by the FSC, such as the Tropical Forest Trust (TFT) or the Worldwide Fund for Nature (WWF).

Working with the local community:
Webbs are keen supporters of giving back to the community that keeps us in business. For the last 5 years we have been formally supporting 3 local Worcestershire hospices, St. Richards, Acorns and Primrose in a variety of fund-raising and awareness generating activities. Since 2009 we have also been supporting 2 hospices in the West Hagley area, Mary Stevens and Kemp. We're very proud of the fact that we have raised or donated over £150,000 for local charities over the last 10 years.
Call Us on 01527 860000
Wonderfully situated in Wychbold near Droitwich, West Hagley near Stourbridge, Cheltenham and also Millets Farm in Oxfordshire, Webbs is a family business committed to providing the very best for your garden and home. We have everything for the dedicated and occasional gardener alike, as well as providing great places to visit for a great cup of coffee and much more.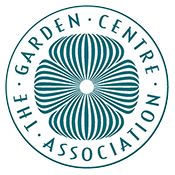 Back to top