Home Delivery - From £4.95 - (1-2 working days)
Actual delivery cost will be calculated on the Basket page prior to checkout. We aim to despatch within 24 hours of receipt of order so that you should receive your goods within 2 working days of ordering. Orders received on Friday will not be dispatched until the following Monday (not including Bank Holiday Mondays where the item will be despatched Tuesday). Please provide a mobile telephone number to benefit from SMS delivery notifications. You will receive an email and a text message from the courier on the morning of your delivery providing you with an estimated delivery time. All delivery costs will be calculated at the basket prior to checking out.

*Highlands & Islands delivery is charged at £25.00


2-Man Delivery - (7-14 working days)
Garden Furniture items that are highlighted as 2-man Delivery will need to be delivered by our dedicated 2-man courier partner. As soon as we receive your order, we will arrange for the items to be collected by the courier. Once the courier has received your order into their warehouse, they will then be in contact with you to arrange a convenient delivery date.

*Unfortunately we are unable to deliver our garden furniture to Highlands & Islands


Pallet Delivery - (3-10 working days)
Items such as bulk bags of aggregates, paving sets, gas BBQ's and some furniture will be delivered via pallet courier. This is a kerb-side delivery service and the driver will leave the pallet with you to dispose of upon delivery. Depending on the weight of the pallet, access and ground conditions, the delivery driver may be able to wheel the pallet onto the driveway, however this is not guaranteed. Many of these items will be delivered directly from our suppliers, so they will contact you direct to arrange a convenient delivery date within the estimated time window.
*Delivery is to UK Mainland addresses only.
Call Us on 01527 860000
Wonderfully situated in Wychbold near Droitwich, West Hagley near Stourbridge, Cheltenham and also Millets Farm in Oxfordshire, Webbs is a family business committed to providing the very best for your garden and home. We have everything for the dedicated and occasional gardener alike, as well as providing great places to visit for a great cup of coffee and much more.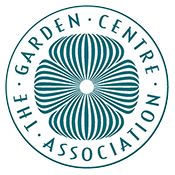 Back to top