Wonderfully situated in the centre of England, Webbs is a proud, independent family business committed to providing the very best for your garden and home. We have everything for the dedicated and occasional gardener alike, as well as being a great place to meet up with friends and family.



Today:
In July 2022 Webbs opened our fourth store, at Millets Farm Centre in Oxfordshire. Ed Webb, great-great-grandson of the company founder, continues to guide the company forward. With a rich history, firmly rooted in gardening and horticulture, Webbs offers the expertise, service and quality to make your home and garden a delight.





2017 - 2019:
Webbs creates Food at Webbs. A restaurant and food hall committed to providing the very best local foods and international produce. The new-look food hall and restaurant at Wychbold was finished in spring 2017. In September 2019 we opened our third store in Cheltenham and started the journey to creating our third vibrant, local garden centre.

2006 - 2015:
Webbs, Wychbold expands considerably in size marking a significant step forward in the choice and experience offered to customers. Webbs grows once more in 2009 with the addition of our West Hagley garden centre, completing it's look in 2015 by undergoing a full interior refurbishment.





1996 - 2000:
The Riverside Gardens project begins. A major garden landscaping project which sees paths, planting and ground works. The Riverside Gardens are officially opened in 2000 by Richard and Marigold Webb along with one of Britain's most respected gardening and natural history experts Professor Stefan Buczacki.





1970s:
Webbs take the next step as Richard Webb, great-grandson of the original Edward Webb, and his wife Marigold Webb, begin the development of Webbs as a garden centre and nursery. Webbs continues to establish itself as a leading horticultural centre, regional tourist attraction and award-winning garden centre.

1960s:
Changes in the seed trade result in Webbs Garden Seeds merging with a company called Bees and moving to Chester. This makes way for a new innovation on the site - a fledgling garden centre under the direction of Michael Webb, William's son.




1930s:
The famous Webbs thatched building, still clearly visible from the A38, is designed and completed by Messrs Braziers of Bromsgrove as a reception. The growing business is becoming a local landmark.





1800s:
Edward Webb is successfully trading seeds from Wordsley, near Stourbridge, just minutes from where Webbs, West Hagley is located now. Webbs seeds becomes a household name and are appointed seedsmen to every monarch in succession from Queen Victoria to Queen Elizabeth II. Having taken over the business William Webb, Edwards' grandson, starts trialling agricultural and horticultural seeds around the end of the 1800s and eventually moves to the current Wychbold site.
Call Us on 01527 860000
Wonderfully situated in Wychbold near Droitwich, West Hagley near Stourbridge, Cheltenham and also Millets Farm in Oxfordshire, Webbs is a family business committed to providing the very best for your garden and home. We have everything for the dedicated and occasional gardener alike, as well as providing great places to visit for a great cup of coffee and much more.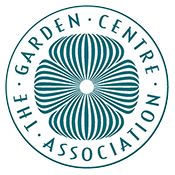 Back to top