7ft Berkley Spruce Artificial Christmas Tree
7ft Berkley Spruce Artificial Christmas Tree has a beautiful shape and over 2500 branch tips for decorating
Read more
Details
Why we love it:
This 7ft Berkeley Spruce Artificial Christmas Tree will be a magnificent addition to your Christmas home, helping you to create a really stylish effect that requires minimal effort
Perfectly mimicking the shape of a spruce tree, it has a realistic snowy effect which works so brilliantly with bright white lights and silver decorations
And with over 2500 branch tips that's a lot of space for your favourite decorations!
It's easy to store and to put up, leaving you with more time to enjoy the festivities
What you need to know:
1 x 7ft Berkeley Spruce Artificial Christmas Tree
Size: 7ft (210cm)
Tree Diameter: 57" (145cm)
No. of Tips: 2692
From Puleo
Also available in
6ft
Specification
Delivery & Returns
You May Also Be Interested in....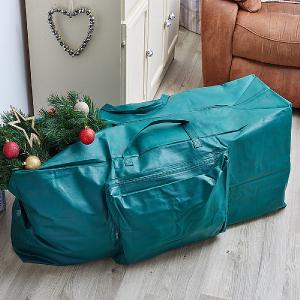 Christmas Tree Storage Bag
£9.99
Quick View >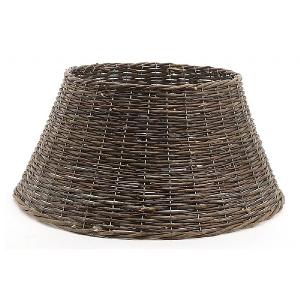 Decoris Willow Christmas Tree Ring
£29.99
Quick View >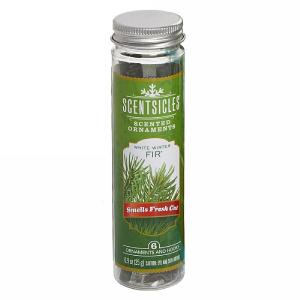 Scentsicles White Winter Fir Scented Ornaments Pack of 6
£7.49
Quick View >
Other Products In This Category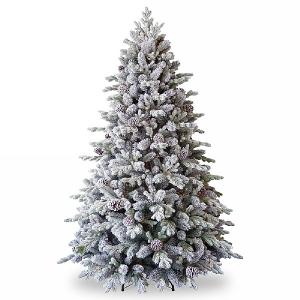 6.5ft Pre-Lit Snowy Dorchester Pine Artificial Christmas Tree
£349.99
Quick View >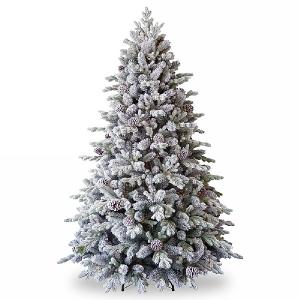 7.5ft Pre-Lit Snowy Dorchester Pine Artificial Christmas Tree
£429.99
Quick View >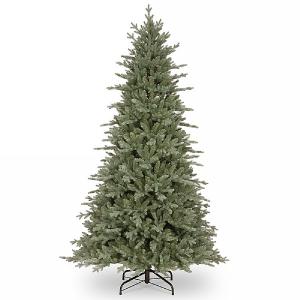 6ft Buckingham Blue Spruce Artificial Christmas Tree
£159.99

was £189.99
Quick View >
6.5ft Pre-Lit Bedminster Slim Spruce Artificial Christmas Tree
£249.99

was £279.99
Quick View >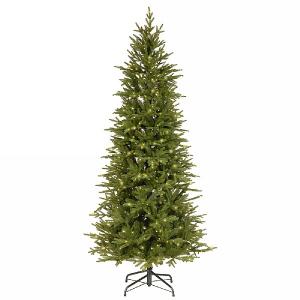 7.5ft Pre-Lit Bedminster Slim Spruce Artificial Christmas Tree
£309.99

was £349.99
Quick View >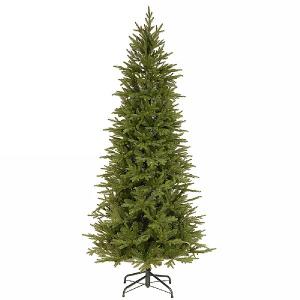 6.5ft Bedminster Slim Spruce Artificial Christmas Tree
£169.99

was £209.99
Quick View >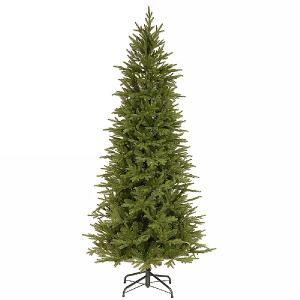 7.5ft Bedminster Slim Spruce Artificial Christmas Tree
£219.99

was £259.99
Quick View >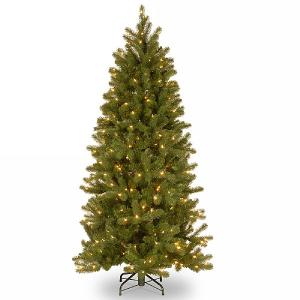 5.5ft Pre-Lit Bayberry Slim Spruce 'Feel Real' Artificial Christmas Tree
£229.99
Quick View >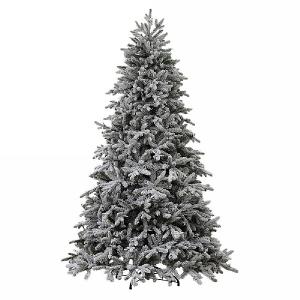 6ft Berkeley Spruce Artificial Christmas Tree
£199.99

was £229.99
Quick View >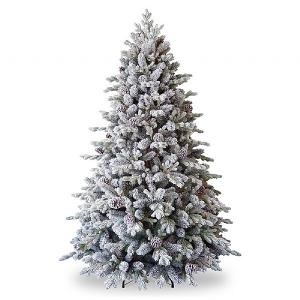 6.5ft Snowy Dorchester Pine Artificial Christmas Tree
£249.99
Quick View >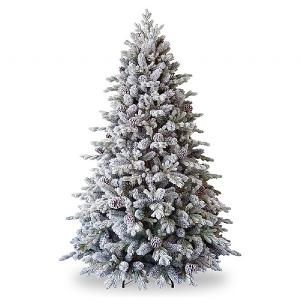 7.5ft Snowy Dorchester Pine Artificial Christmas Tree
£299.99
Quick View >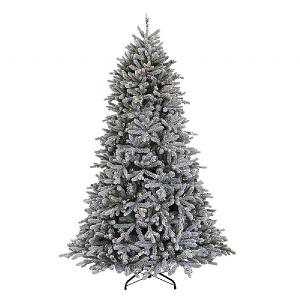 6ft Pre-Lit Berkeley Spruce Artificial Christmas Tree
£279.99

was £299.99
Quick View >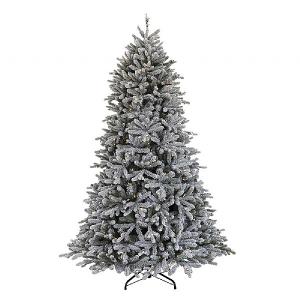 7ft Pre-Lit Berkeley Spruce Artificial Christmas Tree
£429.99

was £479.99
Quick View >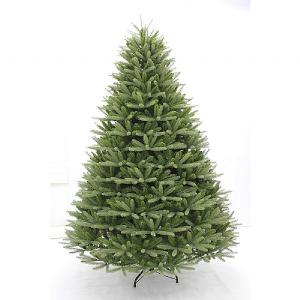 6ft Washington Valley Spruce Artificial Christmas Tree 6ft/180cm
£209.99

was £249.99
Quick View >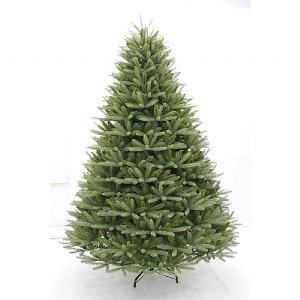 7ft Washington Valley Spruce Artificial Christmas Tree 210cm
£309.99

was £329.99
Quick View >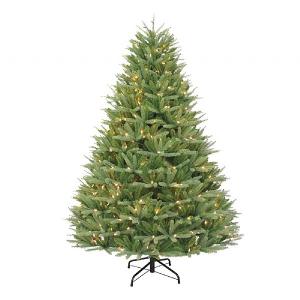 6ft Pre-lit Washington Valley Spruce Artificial Christmas Tree
£299.99

was £359.99
Quick View >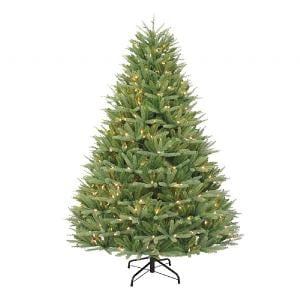 7ft Pre-lit Washington Valley Spruce Artificial Christmas Tree
£429.99

was £479.99
Quick View >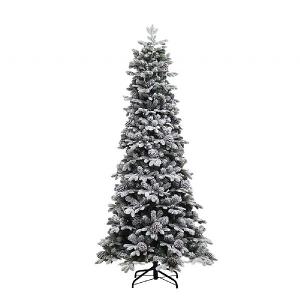 6ft Slim Snowy Yukon Pine Artificial Christmas Tree
£199.99

was £229.99
Quick View >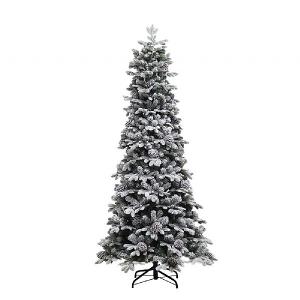 7ft Slim Snowy Yukon Pine Artificial Christmas Tree
£229.99

was £279.99
Quick View >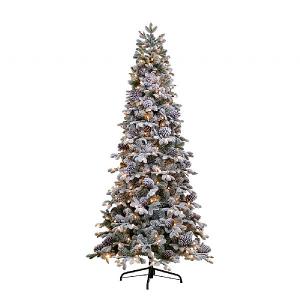 6ft Pre-lit Slim Snowy Yukon Pine Artificial Christmas Tree
£239.99

was £299.99
Quick View >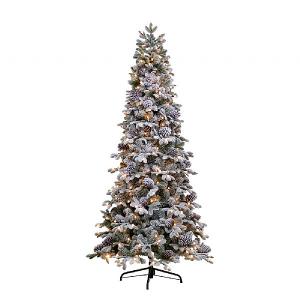 7ft Pre-lit Slim Snowy Yukon Pine Artificial Christmas Tree
£289.99

was £349.99
Quick View >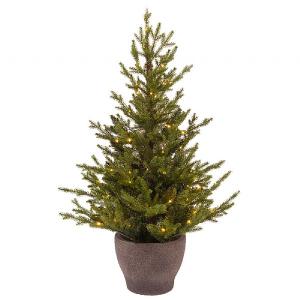 3ft Pre-Lit Oslo Potted Artificial Christmas Tree (Battery Operated)
£71.99

was £89.99
Quick View >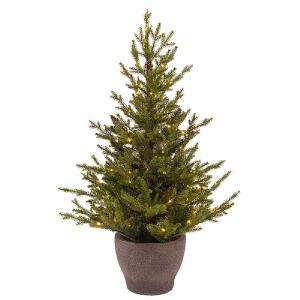 4ft Pre-Lit Oslo Potted Artificial Christmas Tree (Battery Operated)
£79.99

was £99.99
Quick View >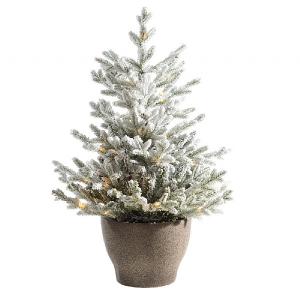 3ft Pre-Lit Snowy Oslo Potted Artificial Christmas Tree (Battery Operated)
£71.99

was £89.99
Quick View >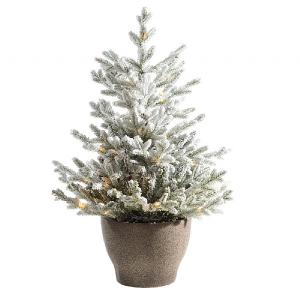 4ft Pre-Lit Snowy Oslo Potted Artificial Christmas Tree (Battery Operated)
£79.99

was £99.99
Quick View >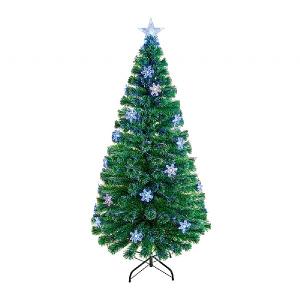 Premier Blue & White Snowflakes Fibre Optic Tree 1.2m
£109.99
Quick View >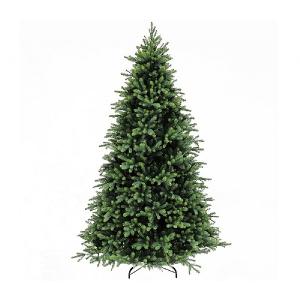 7.5ft Lawrence Fir Artificial Christmas Tree (228cm)
£349.99
Quick View >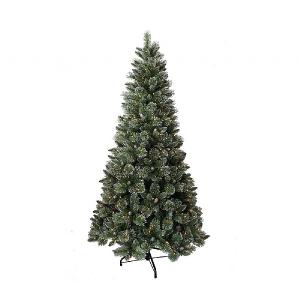 6.5ft Pre-Lit Crystal Bristle Pine Artificial Christmas Tree (198cm)
£209.99

was £249.99
Quick View >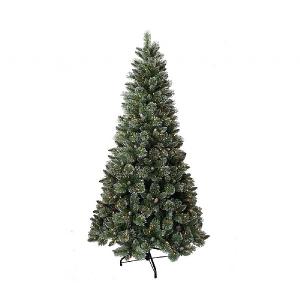 7.5ft Pre-Lit Crystal Bristle Pine Artificial Christmas Tree (228cm)
£239.99

was £299.99
Quick View >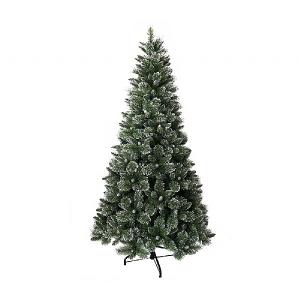 6.5ft Crystal Bristle Pine Artificial Christmas Tree (198cm)
£149.99

was £189.99
Quick View >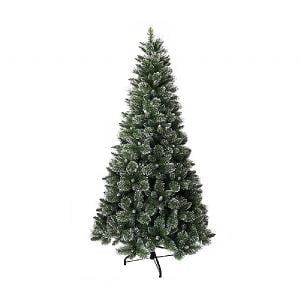 7.5ft Crystal Bristle Pine Artificial Christmas Tree (228cm)
£189.99

was £229.99
Quick View >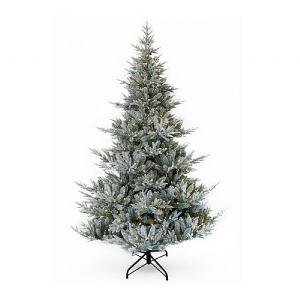 6.5ft Pre-Lit Snowy St Francis Artificial Christmas Tree (198cm)
£219.99

was £269.99
Quick View >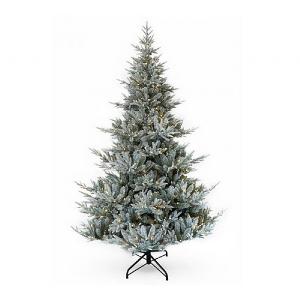 7.5ft Pre-Lit Snowy St Francis Artificial Christmas Tree (228cm)
£329.99

was £369.99
Quick View >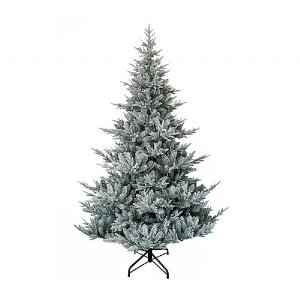 6.5ft Snowy St Francis Artificial Christmas Tree (198cm)
£159.99

was £199.99
Quick View >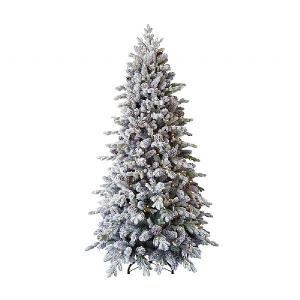 5.5ft Pre-Lit Snowy Dorchester Pine Artificial Christmas Tree (167cm)
£269.99
Quick View >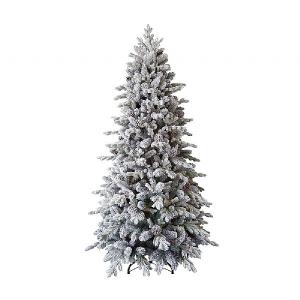 5.5ft Snowy Dorchester Pine Artificial Christmas Tree (167cm)
£199.99
Quick View >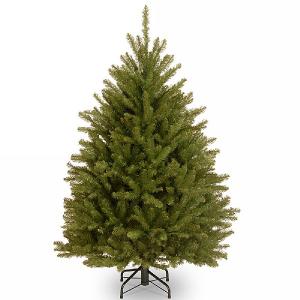 4ft Dunhill Fir Artificial Christmas Tree
£69.99

was £89.99
Quick View >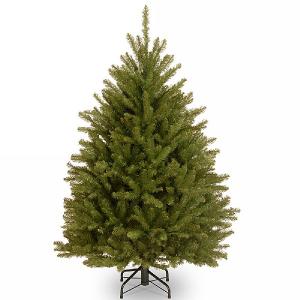 5ft Dunhill Fir Artificial Christmas Tree
£99.99

was £129.99
Quick View >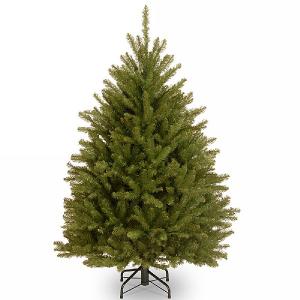 6ft Dunhill Fir Artificial Christmas Tree
£129.99

was £169.99
Quick View >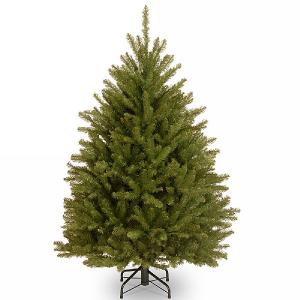 7ft Dunhill Fir Artificial Christmas Tree
£179.99

was £229.99
Quick View >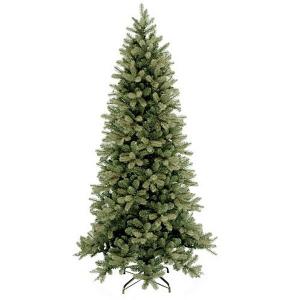 5.5ft Bayberry Spruce Slim Feel-Real Artificial Christmas Tree
£149.99
Quick View >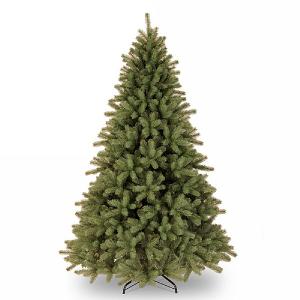 6.5ft Lakewood Spruce Feel-Real Artificial Christmas Tree
£249.99
Quick View >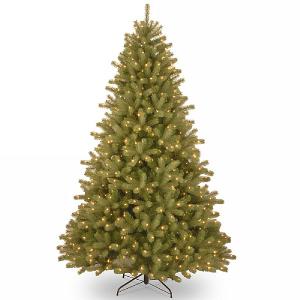 6.5ft Pre-Lit Lakewood Spruce Feel-Real Artificial Christmas Tree
£299.99

was £349.99
Quick View >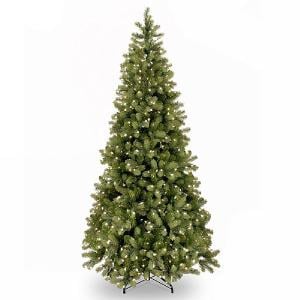 6.5ft Pre-Lit Bayberry Spruce Slim Feel-Real Artificial Christmas Tree
£279.99
Quick View >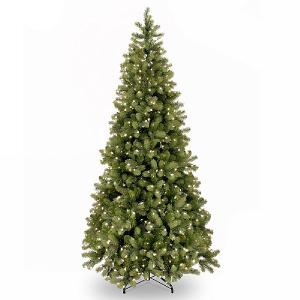 7.5ft Pre-Lit Bayberry Spruce Slim Feel-Real Artificial Christmas Tree
£349.99
Quick View >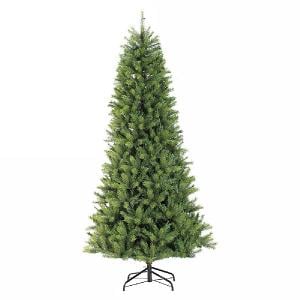 7.5ft Slim Kensington Fir Artificial Christmas Tree
£229.99
Quick View >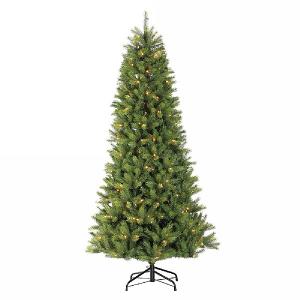 6.5ft Pre-Lit Slim Kensington Fir Artificial Christmas Tree
£219.99

was £249.99
Quick View >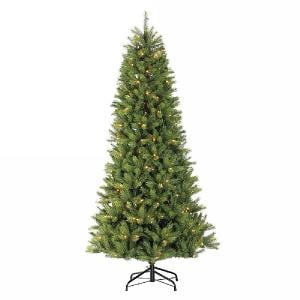 7.5ft Pre-Lit Kensington Slim Fir Artificial Christmas Tree
£299.99

was £329.99
Quick View >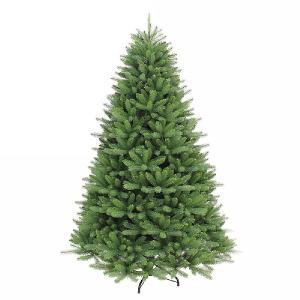 6ft Ontario Fir Artificial Christmas Tree
£199.99
Quick View >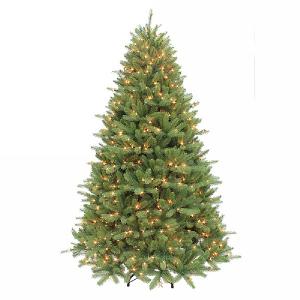 6ft Pre-Lit Ontario Fir Artificial Christmas Tree
£299.99

was £329.99
Quick View >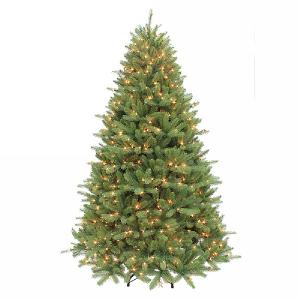 7ft Pre-Lit Ontario Fir Artificial Christmas Tree
£349.99

was £399.99
Quick View >
Be the first to write a review
Feel free to leave a review of this product, good or bad it helps other customers with their buying decision