Algon Organic Path and Patio Cleaner 2.5 Litre
Algon Organic Path & Patio Cleaner is a concentrated organic cleaner that can be used on virtually any outdoor surface, and requires no scrubbing, or rinsing, to achieve great looking results.
Read more
Unfortunately, due to unprecedented demand we are currently only accepting orders for Garden Furniture, Barbecues and bulky Landscape items. We hope to resume taking all orders again on Monday. We would like to apologise for any inconvenience this may cause
Details
Why we love it:
If you prefer to use an organic alternative for cleaning moss and algae from your garden then this new product from Algon is the answer
Completely harmless to dogs, pets, children & wildlife, it is ideal for cleaning garden paths, patios, and a wide variety of outdoor surfaces
Simply mix the organic concentrate with water and apply to whichever surface needs cleaning using a sprayer, a soft broom or watering can
That's all you need to do! Simply leave the application, wait a few days and then see the results. No need to get on your knees and scrub & no need to rinse away!
The effects of the application should last for at least one year, depending on the absorbency of the product you are treating, its location and the weather conditions

What you need to know:
2ltr concentrate covers approx 60 sq m
Dilute 1 part Algon to 3 parts water
Recommended for cleaning brick, stone, concrete flags, tarmacadam, wooden decking, roof tiles, water features (both stone and polyresin), fabric awnings, glass, plastic, paintwork
Not recommended for use on marble, unfinished zinc or iron/steel surfaces
Algon will scorch foliage and be careful when applying near ponds. For best results use with a sprayer to minimise run off. Small amounts of run off will not harm roots, fish or pond life
Ingrained dirt and stains may require high-pressure treatment
Always follow manufacturer's instructions before handling
The effects of the treatment should last for up to one year. In areas which are prone to dampness (ie under bushes and trees), and also in really wet weather conditions, more frequent treatment may be necessary

Available for immediate dispatch and delivery within 1-2 working days
Specification
Delivery & Returns
Other Products In This Category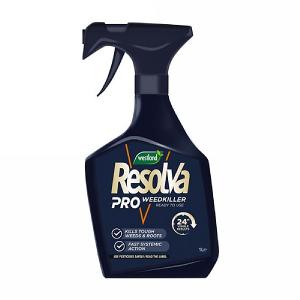 Westland Resolva Pro Weedkiller Extra Tough Ready to Use 1L
£5.49

was £6.99
Quick View >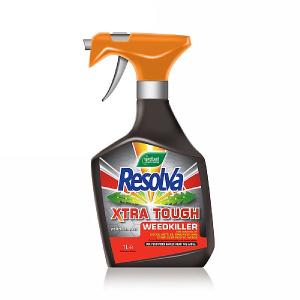 Resolva Xtra Tough Weedkiller Spray 1L
£5.99
Quick View >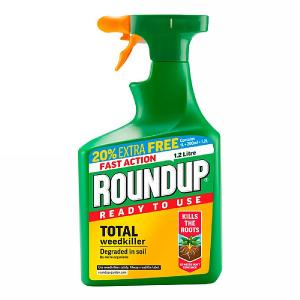 Roundup Fast Action RTU Weedkiller 1.2L
£4.99

was £5.99
Quick View >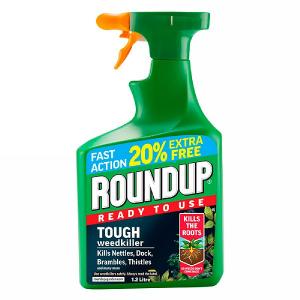 Roundup Tough RTU Weedkiller 1.2L
£4.99

was £5.99
Quick View >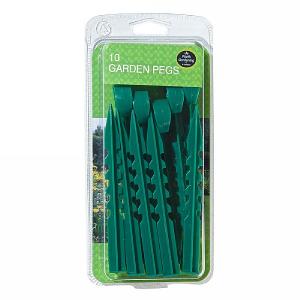 Garland Garden Pegs - 10 Pack
£4.99
Quick View >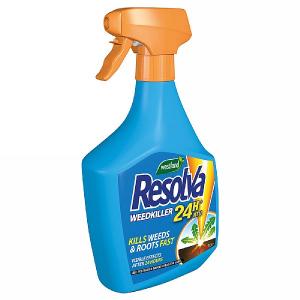 Westland Resolva Weed Killer 24H Ready to Use 1L
£3.99

was £5.99
Quick View >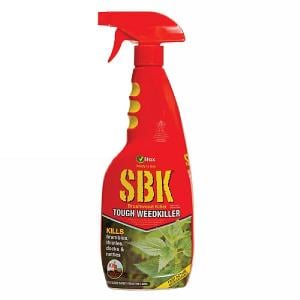 SBK Brushwood Killer - 1 Litre Ready to Use
£6.99
Quick View >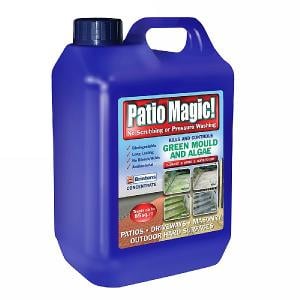 Patio Magic! Patio Cleaner 2.5L
£8.99

was £11.49
Quick View >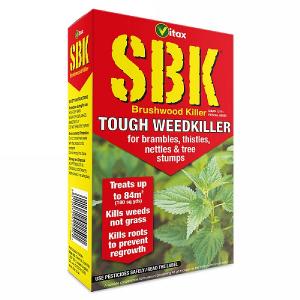 Vitax SBK Brushwood Killer 250ml
£8.99
Quick View >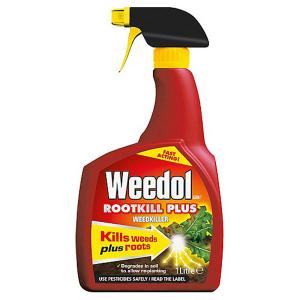 Weedol Rootkill Plus Weedkiller Ready To Use 1L
£3.99

was £4.99
Quick View >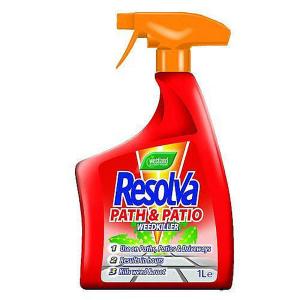 Resolva Path & Patio Ready To Use Weedkiller 1 Litre
£5.99
Quick View >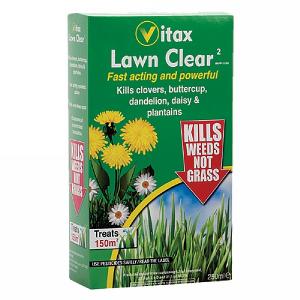 Vitax Lawn Clear Concentrate 250ml
£8.99
Quick View >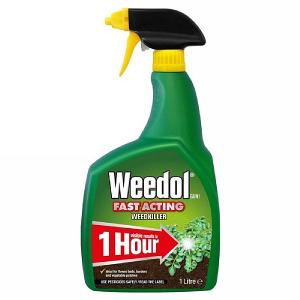 Weedol Fast Acting Weedkiller Ready To Use 1L
£4.49

was £5.99
Quick View >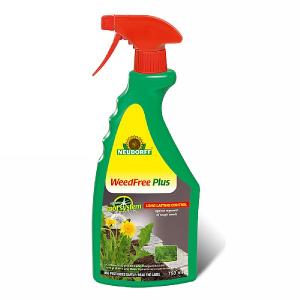 2 for £10.00
Neudorff WeedFree Plus RTU 750ml
£5.99
Quick View >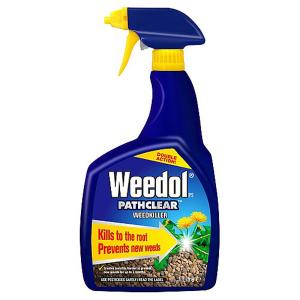 Weedol Pathclear Gun 1L (RTU)
£4.49

was £5.99
Quick View >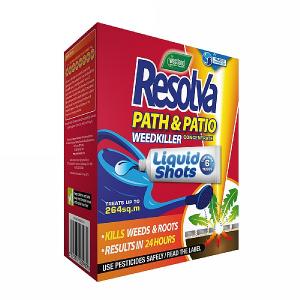 Resolva Path & Patio Concentrate Weed Killer Liquid Shots 6 Tubes
£9.99
Quick View >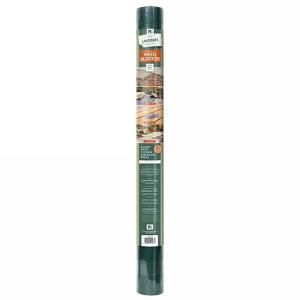 3 for £10.00
Kelkay Weed Blocker Control Fabric (10m x 1m)
£4.99
Quick View >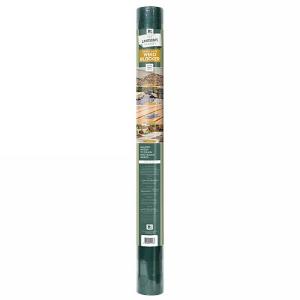 3 for £15.00
Kelkay Weed Blocker Heavy Duty Control Fabric (10m x 1m)
£6.99
Quick View >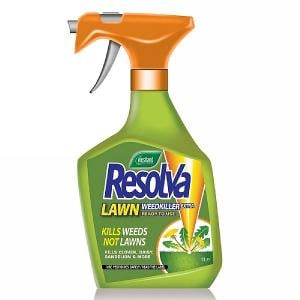 Resolva Lawn Weedkiller Extra Ready To Use 1L
£4.99

was £5.99
Quick View >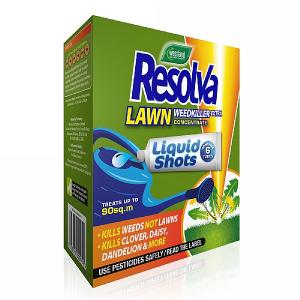 Resolva Lawn Weedkiller Extra Liquid Shots 6 Pack
£9.99
Quick View >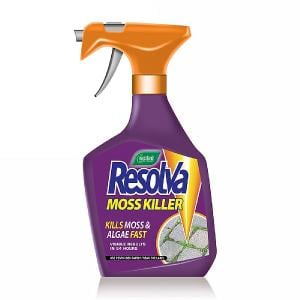 Resolva Moss Killer Spray 1L
£4.99

was £5.99
Quick View >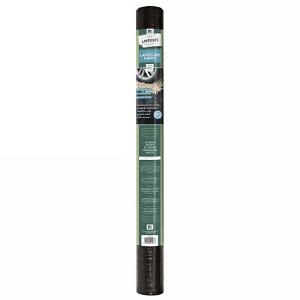 Kelkay Tough Landscape Fabric (10m x 1m)
£9.99
Quick View >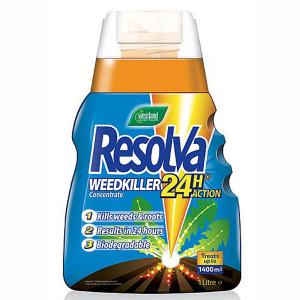 Resolva 24H Concentrate - 2 Sizes
£9.99
Quick View >
Be the first to write a review
Feel free to leave a review of this product, good or bad it helps other customers with their buying decision