Beautiful Gardens Lily Stargazer - 5 Bulbs
With fabulous fragrance and exotic pink star-shaped blooms Beautiful Gardens Lily Stargazer from Taylors Bulbs brings a touch of the Orient to your garden
Read more
Details
Why we love it:
Lilies bring a touch of the Orient to our British gardens, and you won't be disappointed with Lily Stargazer
It's perhaps one of the better known lilies, popular with growers and florists and with good reason. The exotic pink blooms will last for up to two weeks inside if you grow some for cutting
The pink, star shaped blooms are attractively edged in white and will add drama to your summer borders, especially since, unlike other lilies, they hold their heads up almost as those they are looking at the stars
The tall, erect dark green stems and glossy dark leaves mean that the foliage is also impressive
These are ideal for growing in beds and borders and in containers
This variety has a wonderful perfume that can really be enjoyed if you use the blooms as cut flowers inside your home
Lily Stargazer is more robust than most varieties and will withstand harsher conditions than most lilies
What you need to know:
1 x Beautiful Gardens Lily Stargazer - 5 Bulbs
Height: 70cm
Flowering: July to September
Plant outside in the Autumn in a sheltered location in full sun or partial shade. Lilies will grow in most soils so long as it is moist and well drained. We recommend surrounding them with a little sharp sand both under and above the bulb when planting as this will keep slugs away and promote drainage
Lilies will benefit from the shelter of low growing shrubs or other plants near their roots. In active growth, apply water freely and a high potash liquid fertilizer every two weeks
From Taylors Bulbs
Specification
Delivery & Returns
You May Also Be Interested in....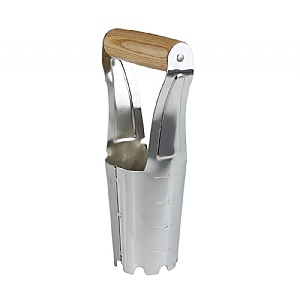 Kent & Stowe Carbon Steel Hand Bulb Planter
£5.99
Quick View >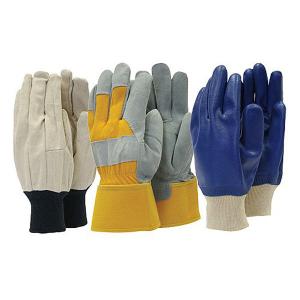 Mens Triple Pack Gardening Gloves
£9.77
Quick View >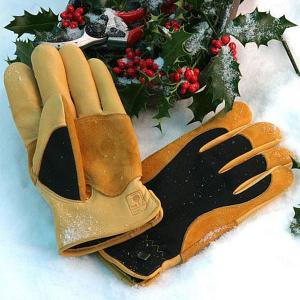 Gold Leaf Ladies Winter Touch Gloves
£24.99
Quick View >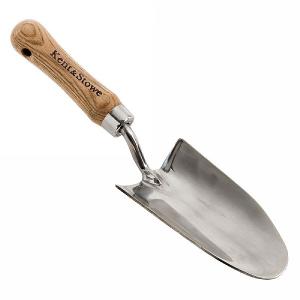 Kent & Stowe Garden Life Stainless Steel Hand Trowel
£7.99
Quick View >
Other Products In This Category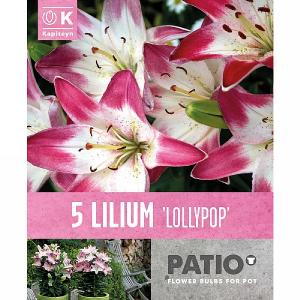 Lilium Lollypop - 5 Bulbs
£4.99
Quick View >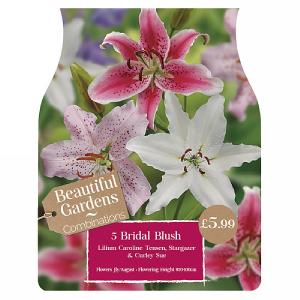 2 for £10.00
Beautiful Gardens Lily Bridal Blush - 5 Bulbs
£5.99
Quick View >
Be the first to write a review
Feel free to leave a review of this product, good or bad it helps other customers with their buying decision