Beautiful Gardens Universal Blend Wild Bird Food 2kg
Blend of the highest quality seeds & ingredients designed to attract a wide range of birds to your garden
Read more
Details
Why we love it:
No Grow - Dropped seeds won't germinate and grow
No Mess - Hust-less mix means no mess on the ground
Its important to feeds birds all year round, Winter and Spring when food is scarce, Summer for when birds are breeding. Keep feeders regularly topped up as birds will come to rely on your garden as a food source and you will see more species, more often. 
What's in it:
Flaked Peeled Oats - High oil content, dehulled means easy to eat and no mess
Petrified Yellow Millet - High oil starch and Vitamin B, the seeds are small and easy to eat, suiting a wide variety of birds
Cut Maize - High energy and starch content
Petrified Red Dari - A valuable source of protein & carbohydrates
Petrified Wheat - High in carbohydrates, with ni husks so easy and quick to eat, leaving no mess. 
Kibbled Sunflower Hearts - No mess and no grow, up to 80% oil so high in energy. Birds love them.
Rapeseed Oil - Adds gloss to the mixes as well as providing extra energy for your garden birds.
Kibbled Peanuts - Fledgeling safe, highly digestible and a great source of oil and protein. Robins and Woodpeckers love them.
Dried Mealworms - Ideal for insect-eating birds, which are some of our favourites, such as the Robin.
Pink Suet Sprinkles - Excellent as an instant high energy food, especially during the winter months also during the breeding season.
What you need to know:
2Kg Bag
Suitable for hanging feeders, ground feeders and bird tables
Specification
Delivery & Returns
Other Products In This Category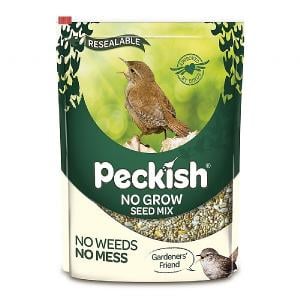 Peckish No Grow Seed Mix 1.7kg
£5.99
Quick View >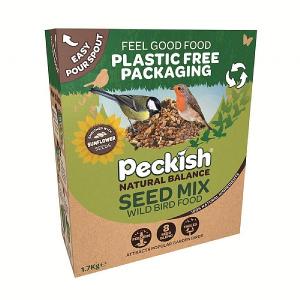 Peckish Natural Balance Seed Mix 1.7kg
£4.99
Quick View >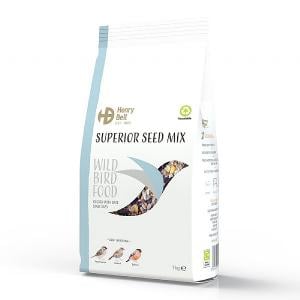 Henry Bell Superior Seed Mix Wild for Wild Birds 1kg
£1.99
Quick View >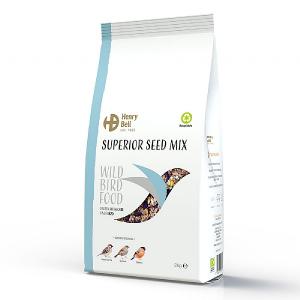 2 for £6
Henry Bell Superior Seed Mix for Wild Birds 2kg
£3.99
Quick View >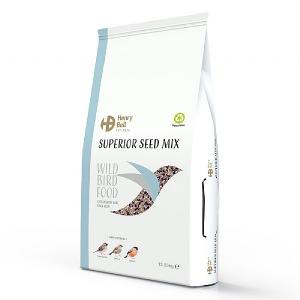 Henry Bell Superior Seed Mix for Wild Birds 12.55kg
£9.99

was £11.99
Quick View >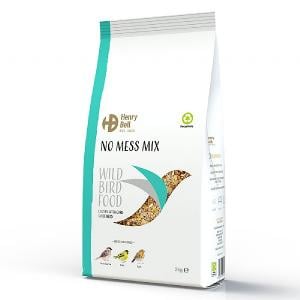 Henry Bell No Mess Mix for Wild Birds 2kg
£4.99
Quick View >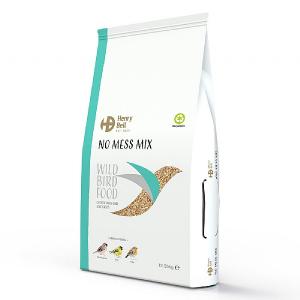 Henry Bell No Mess Mix for Wild Birds 12.55kg
£14.99

was £15.99
Quick View >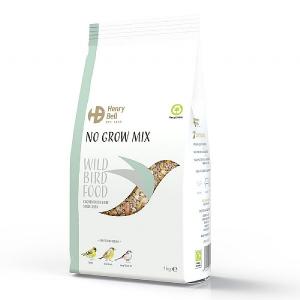 Henry Bell No Grow Mix for Wild Birds 1kg
£3.99
Quick View >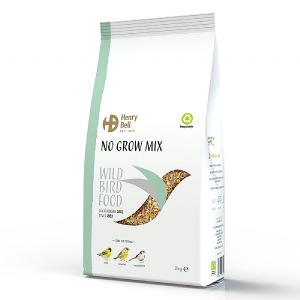 Henry Bell No Grow Mix for Wild Birds 2kg
£4.99
Quick View >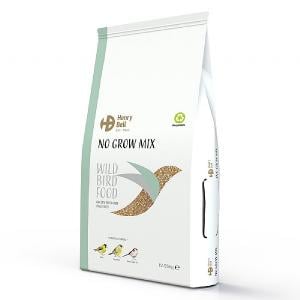 Henry Bell No Grow Mix for Wild Birds 12.55kg
£15.99

was £17.99
Quick View >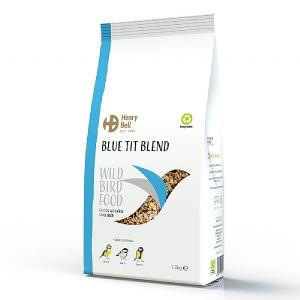 Henry Bell Blue Tit Blend for Wild Birds 1.8kg
£5.99
Quick View >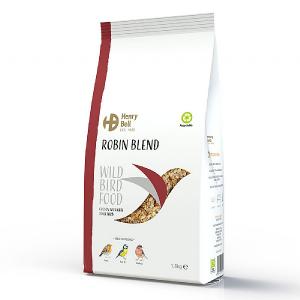 Henry Bell Robin Blend for Wild Birds 1.8kg
£5.99
Quick View >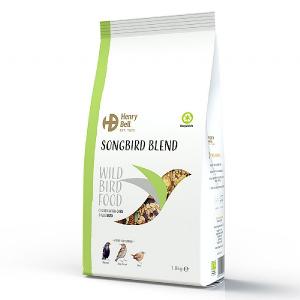 Henry Bell Songbird Blend for Wild Birds 1.8kg
£5.99
Quick View >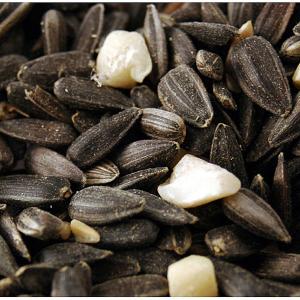 Feeder Seed - 12.75kg
£23.99
Quick View >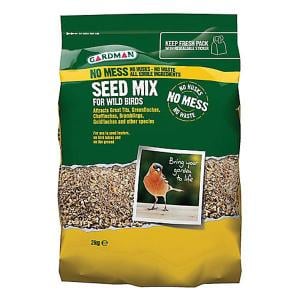 No Mess Seed Mix 2kg
£5.99
Quick View >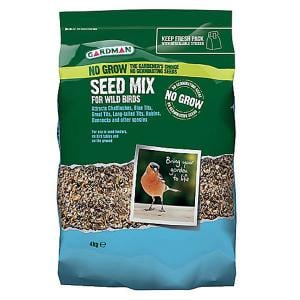 No Grow Seed Mix 4kg
£9.99
Quick View >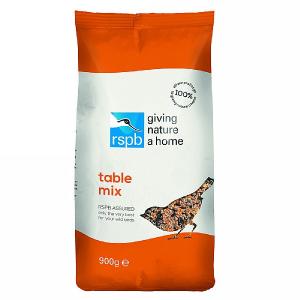 RSPB Table Mix 900g
£2.99
Quick View >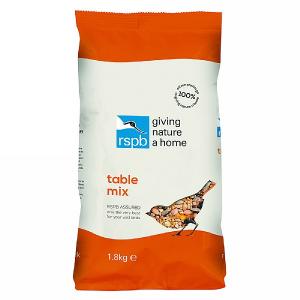 RSPB Table Mix 1.8kg
£4.99
Quick View >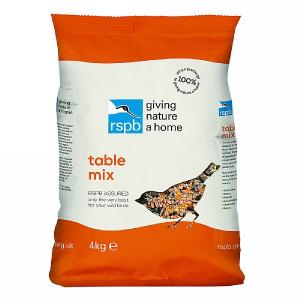 RSPB Table Mix 4kg
£10.99
Quick View >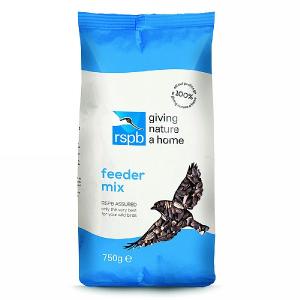 RSPB Feeder Mix 750g
£2.79

was £2.99
Quick View >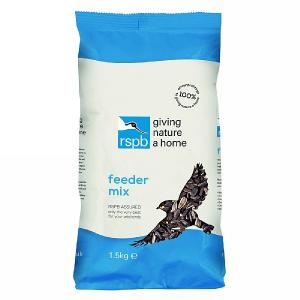 RSPB Feeder Mix 1.5kg
£5.29
Quick View >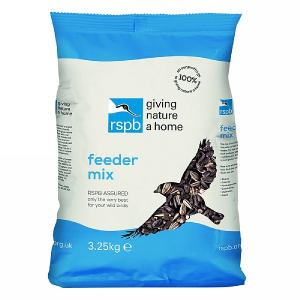 RSPB Feeder Mix 3.25kg
£10.99
Quick View >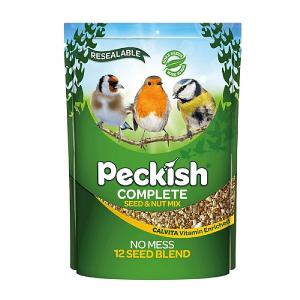 Peckish Complete Seed & Nut Mix 1kg
£3.99
Quick View >
Be the first to write a review
Feel free to leave a review of this product, good or bad it helps other customers with their buying decision