Borsari Panettone with Limoncello Cream 500g
Borsari Panettone with Limoncello Cream 500g is a traditional Italian festive bread with the addition of cream of limoncello
Read more
Description
Why we love it:
Panettone is a traditional Christmas cake from Milan, now enjoyed throughout the year
Borsari are based in northern Italy near Verona and they bake panettone using traditional methods and the finest ingredients, including pure butter, milk and eggs
This traditional sweet, bread type loaf is further enhanced by the addition of limoncello cream in this Borsari Panettone Italian Cake with Limoncello Cream
Guaranteed to get your taste buds going, this panettone with the addition of cream of Limoncello, the Italian lemon liqueur, is wrapped in rustic style packaging and makes a welcome festive gift
What you need to know:
1 x Borsari Pan Low Baked Limoncello 500g
Ingredients: WHEAT flour, filling cream 14% (sugar, glucose syrup, whole MILK, limoncello liquer 10% (water, sugar, alcohol, lemon infusion 10%) water, natural flavours, jelly agent: pectin) candied lemon peels cubes and paste 12% (lemon peels; glucose-fructose syrup, sugar, acidity regulator, citric acid) sugar, BUTTER, EGG yolk, water, natural year (WHEAT flour, water) rehydated whole MILK powder, emulsifiers: mono and diglycerides of fatty acids; glycose syrup, natural flavours. May contain NUTS, SOY and MUSTARD.
Allergy Information: For allergens, see ingredients in bold.
Nutritional Information (Typical Value per 100g): Energy 1532 kJ/365 kcal, Fat 14 g, of which saturates 8.7 g, Carbohydrate 53 g, of which sugars 30 g, Protein 6.1 g, Salt 0.49 g
Always read the product label when you receive this item, and react to the manufacturers guidelines.
Additional Information
Delivery & Returns
Other Products In This Category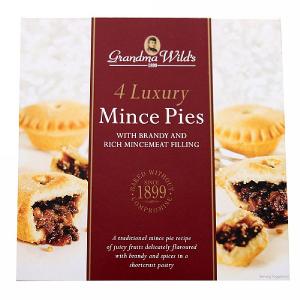 Grandma Wild's Luxury Brandy Mince Pies (Pack of 4)
£1.99
£2.69
You Save £0.70
Quick View >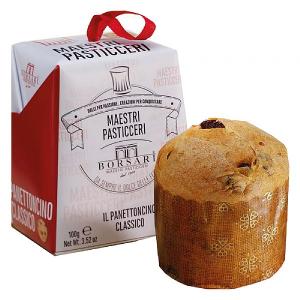 Borsari Traditional Mini Panettone 100g
£3.69
Quick View >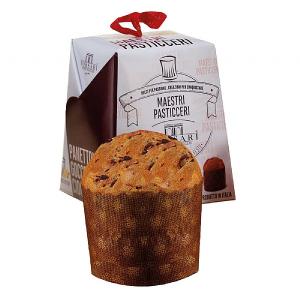 Borsari Mini Chocolate Chip Panettone 100g
£3.69
Quick View >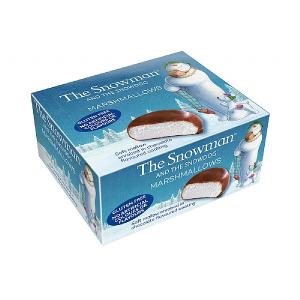 The Snowman & The Snowdog Chocolate Teacakes (10 pack)
£2.89
Quick View >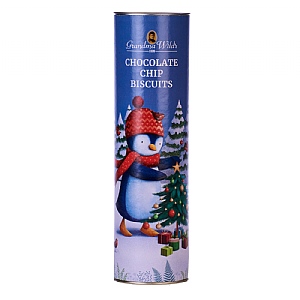 Grandma Wilds Giant Penguin Biscuit Tube 200g
£4.99
Quick View >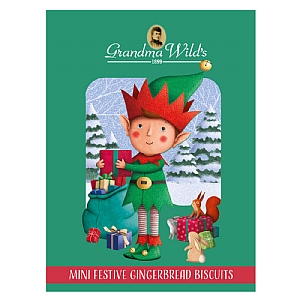 Grandma Wilds 3D Helpful Elf Biscuit Box 150g
£2.99
Quick View >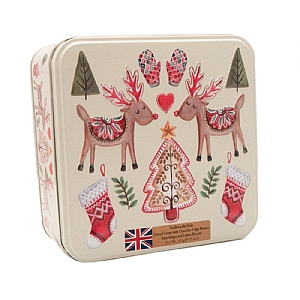 Grandma Wilds Square Festive Reindeers Biscuit Tin 160g
£8.99
Quick View >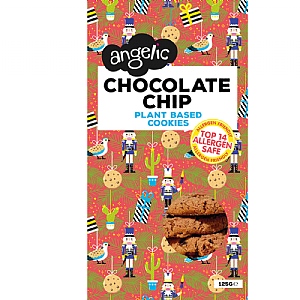 Angelic Bakery Vegan Festive Chocolate Chip Cookies
£3.49
Quick View >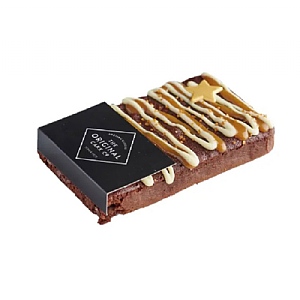 The Original Cake Co. Chocolate Truffle Traybake
£3.99
Quick View >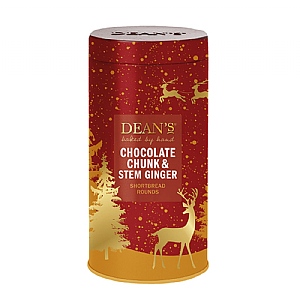 Deans Chocolate Chunk & Ginger Shortbread Rounds Tin 150g
£7.99
Quick View >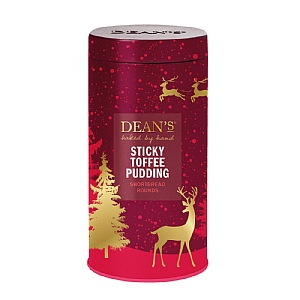 Deans Sticky Toffee Pudding Shortbread Rounds Tin 150g
£7.99
Quick View >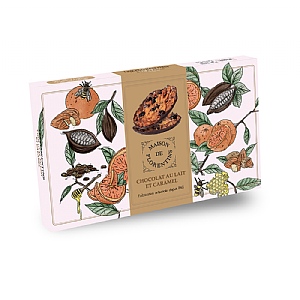 Maison de Florentins Milk Chocolate & Caramel Florentines 100g
£8.99
Quick View >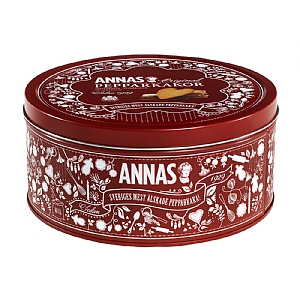 Anna's Thins Tin 425g
£9.99
Quick View >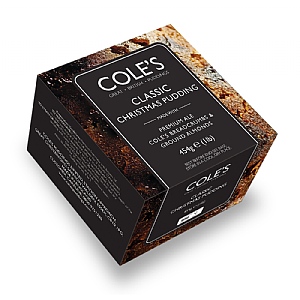 Cole's Classic Christmas Pudding 454g
£9.99
Quick View >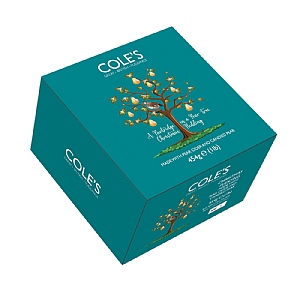 Cole's Partridge in a Pear Tree Xmas Pudding 454g
£12.99
Quick View >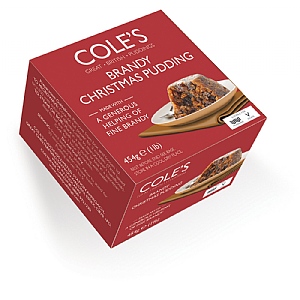 Cole's Brandy Christmas Pudding 454g
£9.99
Quick View >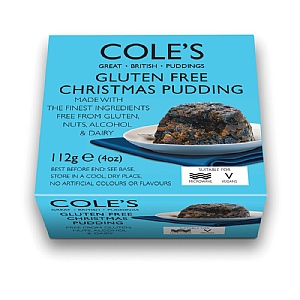 Cole's Gluten Free Nut & Alcohol Free Pudding 112g
£3.99
Quick View >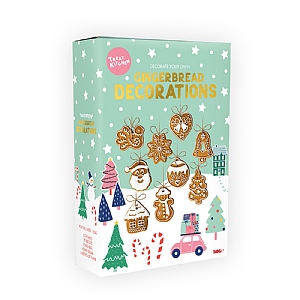 The Treat Kitchen Gingerbread Decorations
£11.99
£13.99
You Save £2.00
Quick View >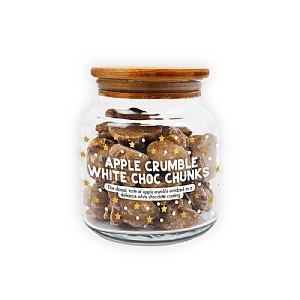 The Treat Kitchen Apple Crumble Choc Chunks Glass Jar
£10.99
Quick View >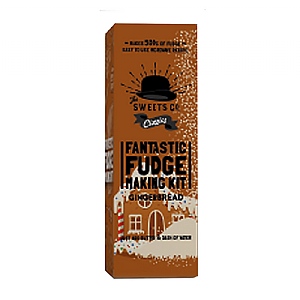 Sweet Co. Gingerbread Fudge Making Kit
£7.99
Quick View >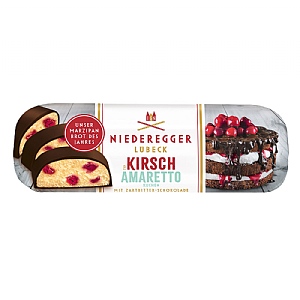 Niederegger Kirsch Amaretto Marzipan Loaf 125g
£5.99
Quick View >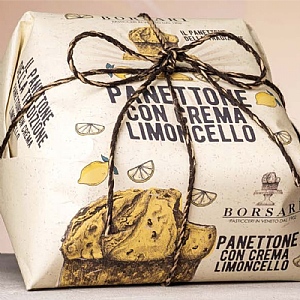 Tenuta Marmorelle Mini Limoncello Panettone 100g
£3.69
Quick View >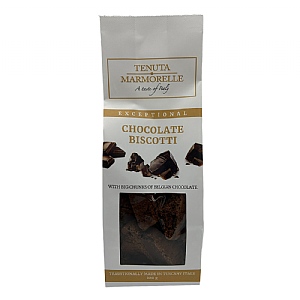 Tenuta Marmorelle Chocolate Tuscan Biscotti 200g
£5.99
Quick View >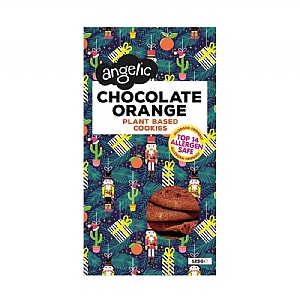 Angelic Bakery Vegan Festive Chocolate Orange Cookies
£3.49
Quick View >
Be the first to write a review
Feel free to leave a review of this product, good or bad it helps other customers with their buying decision