Cath Kidston Magic Wood Hamper Sleep Set
Upgrade sleep time with the luxury Cath Kidston Magic Wood Hamper Sleep Set. This fabulous set includes included everything you need for a calming bedtime ritual. Four handy sachets of bathing salts, a pocket size body lotion, a soft eye mask and a pillow mist housed in a Cath Kidston gift box with a plastic-free, compostable cellulose wrapping and hand-tied with a bow.
Read more
Details
Why we love it:
Natural mineral bathing salts infuse the bath with soothing scents of chamomile, lavender and clary sage.
The glycerin enriched and delicately scented body lotion leaves skin feeling cared for and scented with the relaxing fragrance.
The pillow mist infused with essential oils of chamomile flower, lavender and clary sage, scents sheets and pillow with a restful fragrance. The perfect blend for peaceful sleep.
Our sleepy owls sleep mask is scented with the soothing fragrance, helps protect eyes from unwanted light and is velvet-lined for maximum comfort for sleepy eyes.
What you need to know:
1 x Cath Kidston Magic Wood Hamper Sleep Set
Designed in England using authentic Cath Kidston designs. Cruelty free and vegan friendly formulations wrapped in compostable, plastic-free cellulose.
Measurements: 22 x 19.5 x 5cm
Cruelty Free & Vegan Friendly
Specification
Delivery & Returns
You May Also Be Interested in....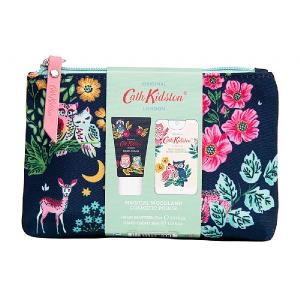 Cath Kidston Magic Wood Cosmetic Pouch
£17.99
Quick View >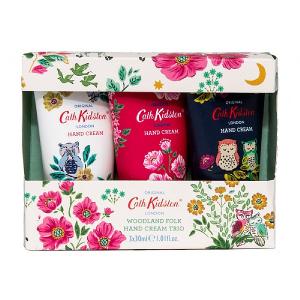 Cath Kidston Magic Wood Hand Cream 3x30ml
£7.99
Quick View >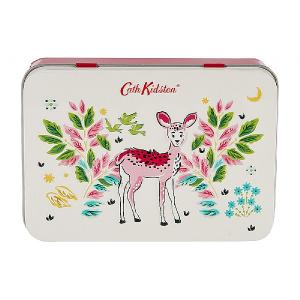 Cath Kidston Magic Wood Hand & Lip Tin
£12.99
Quick View >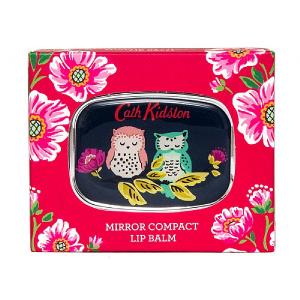 Cath Kidston Magic Wood Mirror Lip Balm
£8.99
Quick View >
Other Products In This Category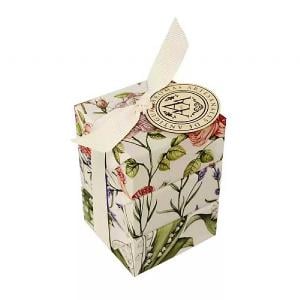 AAA Floral Mini Soap Set
£5.99
Quick View >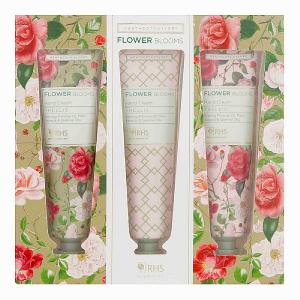 Heathcote & Ivory RHS Trellis Hand Cream 3x30ml
£9.99
Quick View >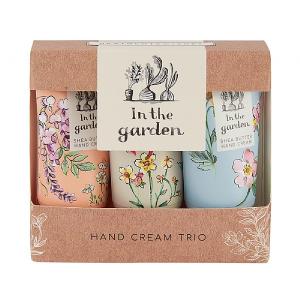 Heathcote & Ivory In The Garden Hand Cream 3x30ml
£6.99
Quick View >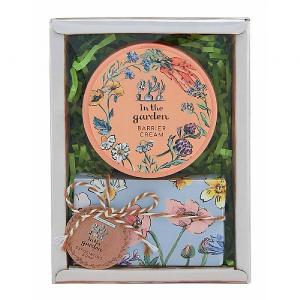 Heathcote & Ivory In The Garden Mini Hamper
£9.99
Quick View >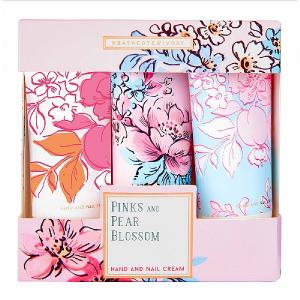 Pink & Pear Blossom Hand Cream 3x30ml
£6.99
Quick View >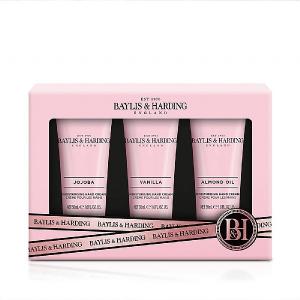 Baylis & Harding Jojoba, Vanilla & Almond Oil Hand Cream Gift Set
£6.99
Quick View >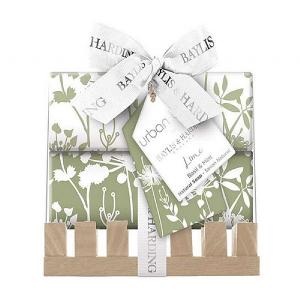 Baylis & Harding Urban Barn Lime, Basil & Mint Soap Gift Set
£10.99
Quick View >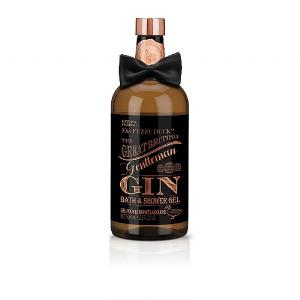 Baylis & Harding The Fuzzy Duck Men's Bath & Shower Gel 750ml
£7.99
Quick View >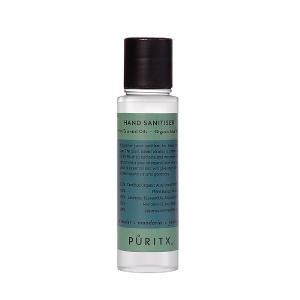 PURITX Lavender, Mandarin & Jasmine Hand Sanitiser 60ml
£4.49
Quick View >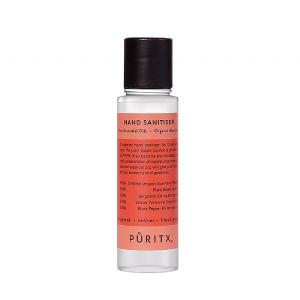 PURITX Bergamot, Vetiver & Black Pepper Hand Sanitiser 60ml
£4.49
Quick View >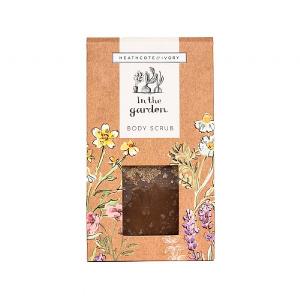 Heathcote & Ivory In The Garden Body Scrub 5x40g
£9.99
Quick View >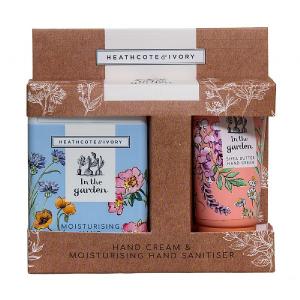 Heathcote & Ivory In The Garden Hand Cream & Sanitise Gift Set
£6.49
Quick View >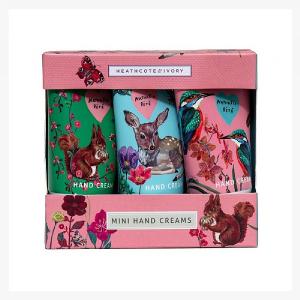 Heathcote & Ivory Vintage Forest Folk Hand Cream 3x30ml
£6.99
Quick View >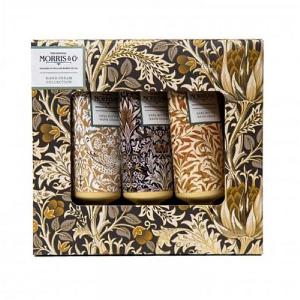 Morris & Co. Iris & Cardomom Hand Cream 3x30ml
£10.99
Quick View >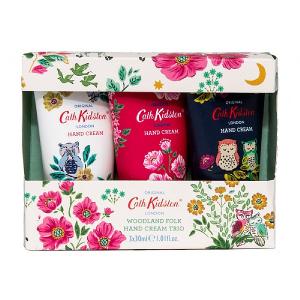 Cath Kidston Magic Wood Hand Cream 3x30ml
£7.99
Quick View >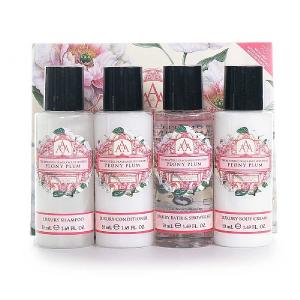 AAA Peony Plum Floral Travel Set
£5.99
Quick View >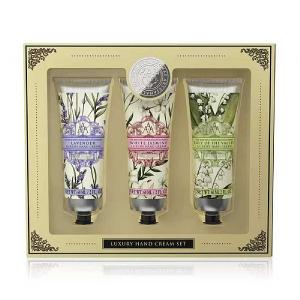 AAA Floral Hand Cream Set
£11.99
Quick View >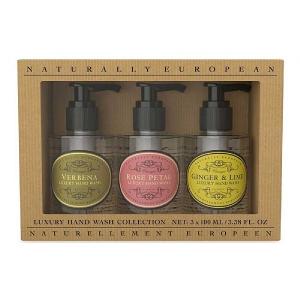 Naturally European Mini Hand Wash Collection
£10.99
Quick View >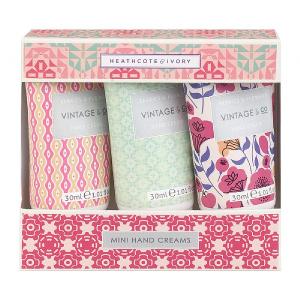 Heathcote & Ivory Vintage Fabric & Flowers Hand Cream 3x30ml
£6.99
Quick View >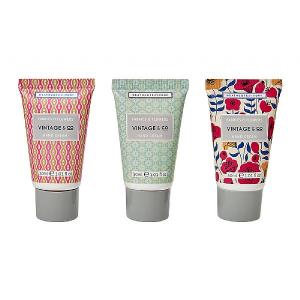 Heathcote & Ivory Vintage Fabric & Flowers Mini Hand Care Gift Set
£8.99
Quick View >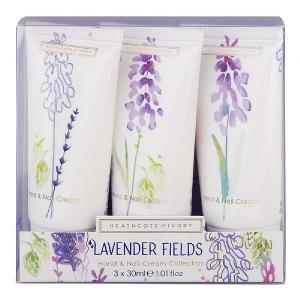 Heathcote & Ivory Lavender Fields Hand Cream Gift Set 3x30ml
£6.99
Quick View >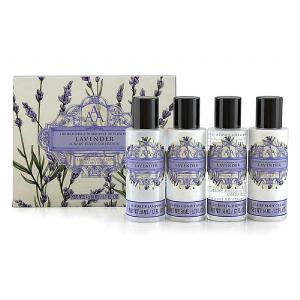 AAA Lavender Floral Travel Set
£5.99
Quick View >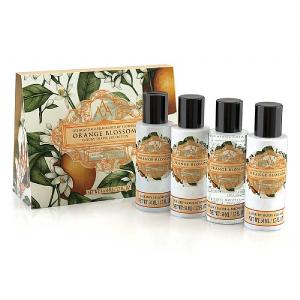 AAA Orange Blossom Floral Travel Set
£5.99
Quick View >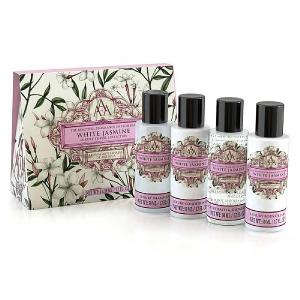 AAA White Jasmine Floral Travel Set
£5.99
Quick View >
Be the first to write a review
Feel free to leave a review of this product, good or bad it helps other customers with their buying decision