Food at Webbs: The Restaurant at Cheltenham
Locally sourced ingredients, cooked fresh to order and served to your table...



THE RESTAURANT AT WEBBS, CHELTENHAM
Important information: Our restaurant at Cheltenham will be reopen from Saturday 11th July at 10am. Our temporary opening times will be Monday to Sunday 10am - 4.30pm.
There is no need to book a table in advance but we do have less tables than before lockdown to ensure there is a safe distance between each table. If you're planning to eat in our restaurant then we advise you to come earlier than you plan to eat, to avoid disappointment.

Safety information: Our customers' and teams safety are our highest priority. Here we explain the measures we're taking to protect everyone that visits our restaurants:
We have made changes to the layout of our restaurant, so each table is at least 2 metres apart;

Screens have been installed at each table;

We will only be offering table service - you will have a host who will take you to your table, take your order and serve you your food and drinks;

One person from your party will be asked to complete a form to support the NHS Test and Trace scheme. This is to help minimise the spread of COVID-19;

Everyone at Webbs has had COVID-19 Prevention Training and Health and Safety training;

Our kitchen and restaurant have had a deep clean and will be cleaned at regular intervals throughout each day;

Our children's indoor play area is temporarily closed for hygiene purposes. We will let you know when we plan to reopen it again.

Thank you for your support during these times. We look forward to welcoming you back.

To hear future updates please follow us on Facebook, Instagram, Twitter and our website.

Welcome
Welcome to the Restaurant at Webbs, Cheltenham, Our garden centre restaurant is the ideal place to stop for a well deserved break if you're shopping with us or simply catching up with friends. Offering you locally sourced ingredients, cooked fresh to order and served to your table, our Cheltenham restaurant is open seven days a week for breakfast, lunch and Afternoon Tea.

BROWSE OUR MENUS...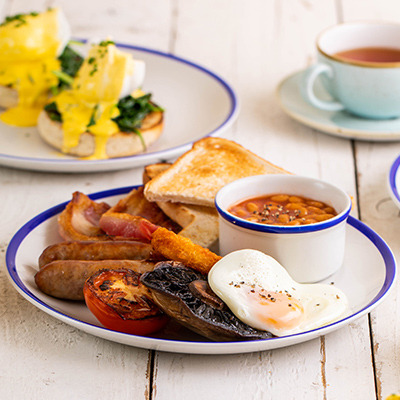 BREAKFAST MENU
Served everyday until 11.30am
A delicious selection of breakfast dishes, all cooked fresh to order and served to your table. The menu includes Little Webbs choices for those with smaller appetites and lots of vegetarian options.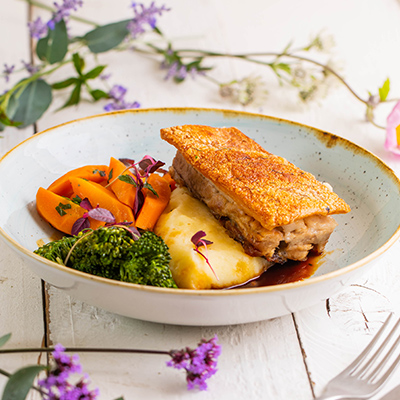 SUNDAY LUNCH MENU
Temporarily unavailable
A local farmer told us that our roasts are the best he's ever tasted. On Sundays we offer the choice of two roasts with all the trimmings and seasonal veg. Just remember to leave room for pudding!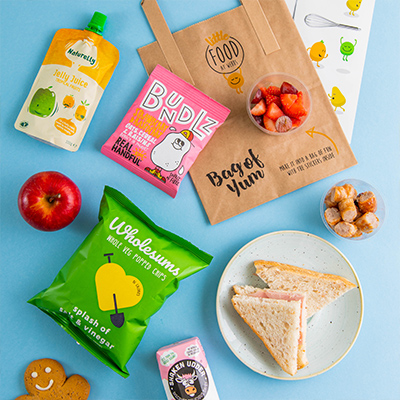 LITTLE WEBBS KIDS MEALS
For those with a smaller appetites
You can also find a range of Little Webbs hot meal options. Plus, we offer a Little Bag of Yum picnic lunch which includes a selection of sandwiches, snacks, cakes, fruit , juices, milk or water
Food Allergy?...Ask before you eat
If unsure please inform our team of any allergies before placing your order at the counter or selecting items yourself. We cannot guarantee the total absence of allergens in our dishes and food prepared in our kitchen environment. Detailed allergen information is available on request, please ask a member of our team if you need any help or advice.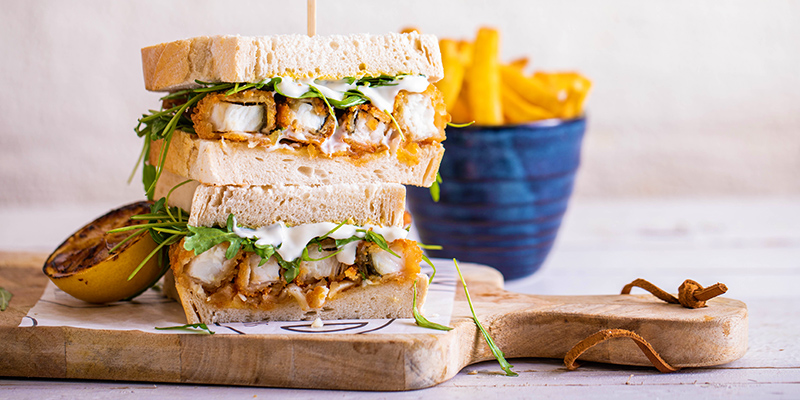 Enjoy a great British brew with a 21st century update. The Brew Tea Co. strive to keep things simple and do it properly. We serve Brew Tea in a range of flavours in a a tea bag or served loose leaf. Three Sixty Coffee provide the award-winning coffee beans that are used in every coffee at Webbs restaurant. Designed for the more discerning coffee lover, this adventurous, indulgent range of coffees gathers the tastiest beans from around the world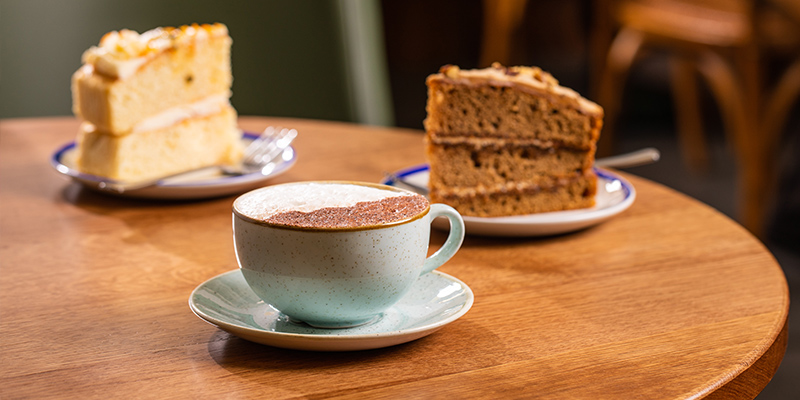 We source all of the meat for our Restaurant dishes fresh everyday from The Butchers at Webbs over at our Wychbold store. Whether you are enjoying a delicous bacon sandwich for breakfast or one of our Sunday roasts, you can be sure of top quality fresh produce every time.